LTH,
Jazzfood is one of the most die-hard
Mario's
fans I know, so when he suggested a lunch time Italian ice and sandwich combo it came as no surprise. What did catch me off guard was his choice of sandwich, Fontano's, where I had never been. Fontano's is a dead-cool sandwich joint which also sells made in-house sausage and dry goods, including their own line of giardiniera.
Jazzfood contemplating the menu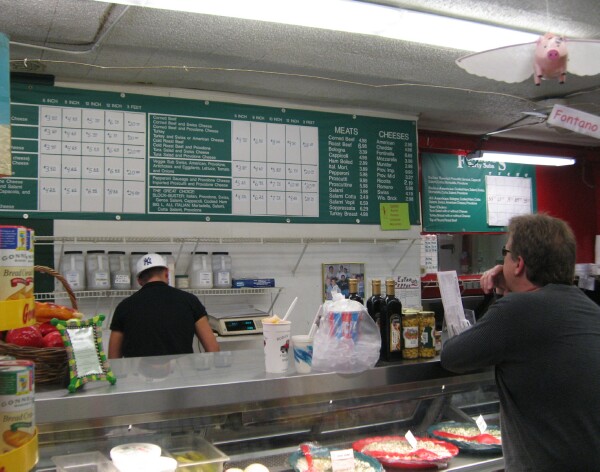 Jim Fontano about to give Steve Z a piece of his mind, Jewish Deli style.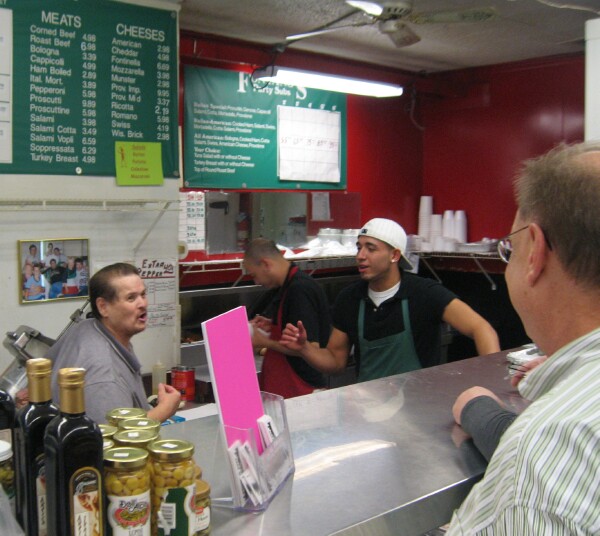 Unfortunately the interaction with Steve caused Jim to loose both his concentration and a finger.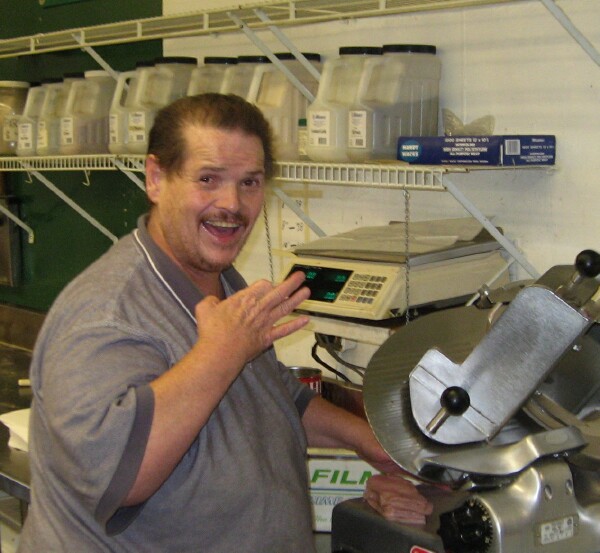 We started with 3-subs, meatball, tuna and the Blockbuster (Italian provolone, Swiss, Genoa salami, capicola, ham). Italian Ice was Jazzfood's call and proved the perfect accompaniment.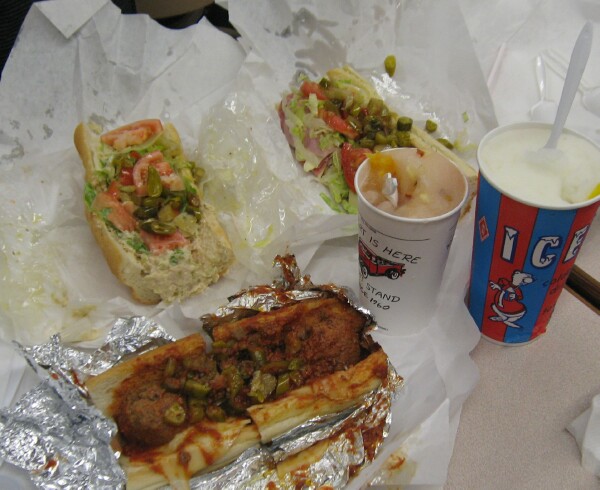 I'm a sucker for turkey subs, especially with giardiniera. Fontano's is well put together, but they use deli style smoked turkey, which is a deal breaker for me.
Fontano's Turkey Sub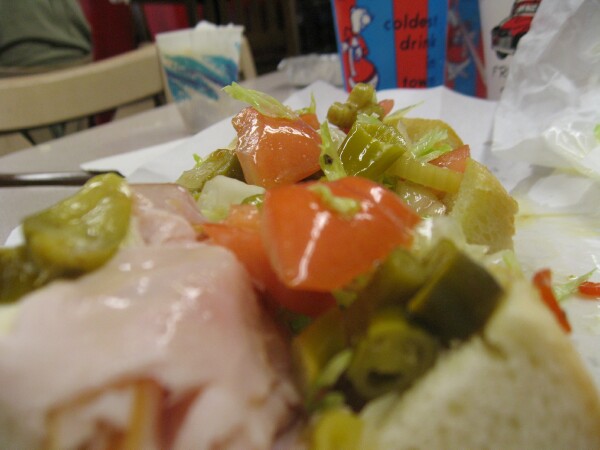 While I quite liked the subs, and am looking forward to buying a few pounds of the made in-house sausage, the best part was Fontano's friendly neighborhood feeling. Red, second generation in the business, came over to shoot the breeze soon followed by sons Jim and Neil.
Jim, Neil, Red Fontano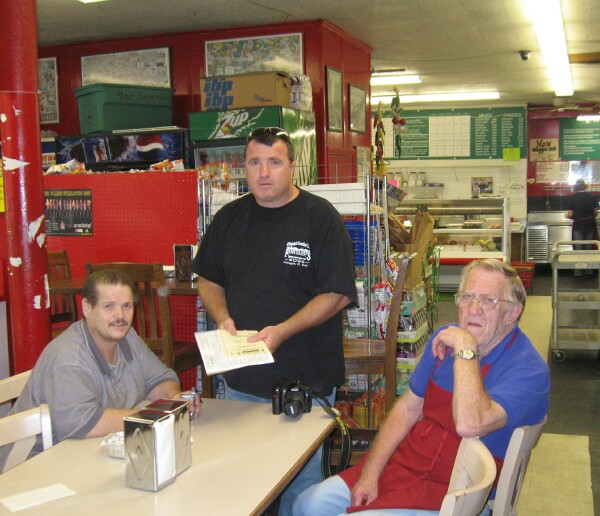 Angie, the cashier, is as friendly as she is attractive.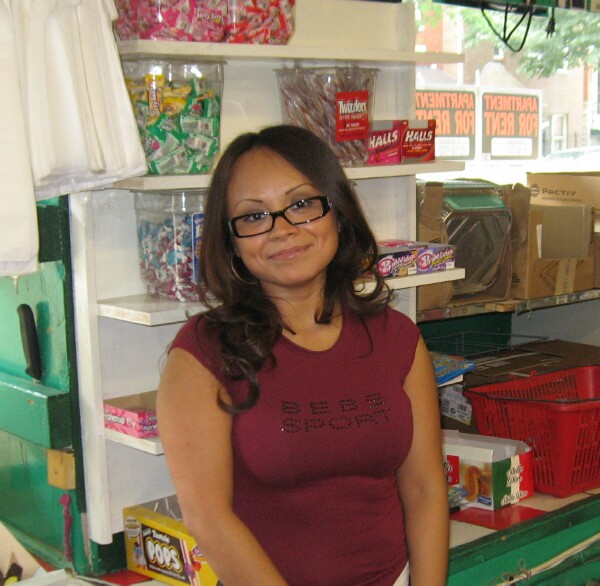 Jazzfood, Red Fontano, Steve Z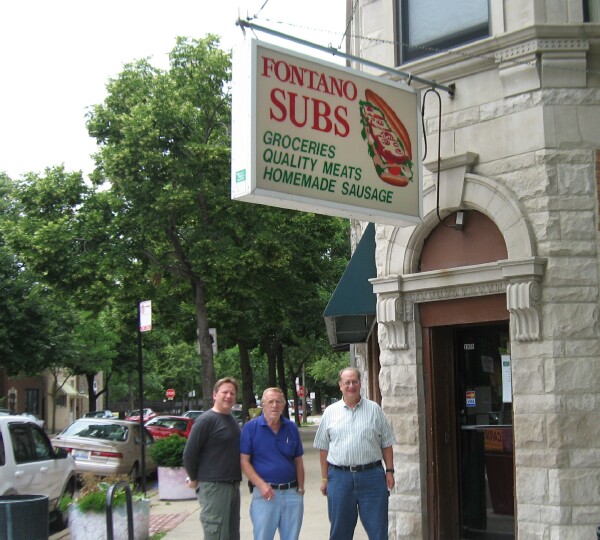 Enjoy,
Gary
Fontano's
1058 W Polk St
Chicago, IL
312-421-4474
http://www.fontanossubs.com/