LTHForum,
Second Saturday in row I've found myself at CJ's, it's becoming a habit, and not one I am inclined to break.
Mac and cheese, ordered by
Juanna Rumble's
daughter Zoe, was more than just kid friendly filler, 4-cheese and lightly baked it appealed to the adults as well.
Zoe w/Mac and Cheese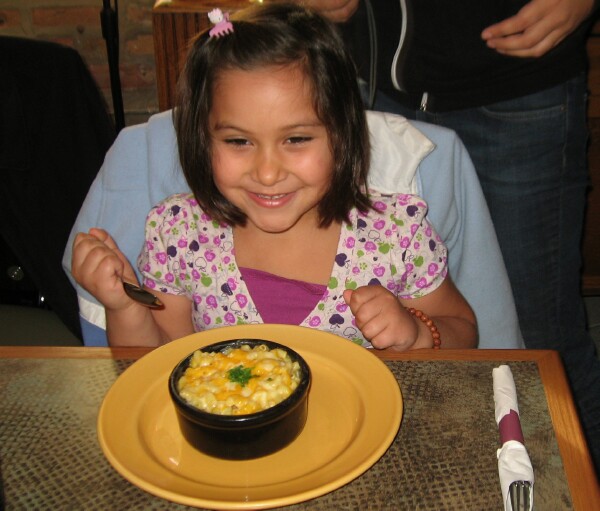 Gumbo on daily special, CJ's has a nice touch with Low country dishes such as Shrimp and Grits and Gumbo.
Gumbo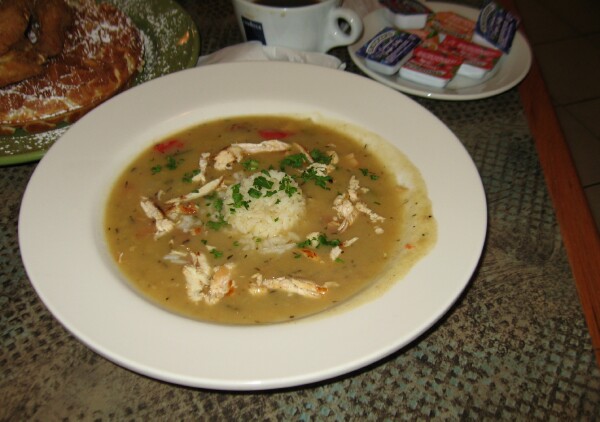 Sausage Breakfast Casserole was hearty, filling, though a bit compact (dense) giving it an uninteresting uniform flavor. Not bad mind you, simply uninteresting, especially in comparison to flavor popping dishes like Shrimp and Grits or Gumbo.
Sausage Breakfast Casserole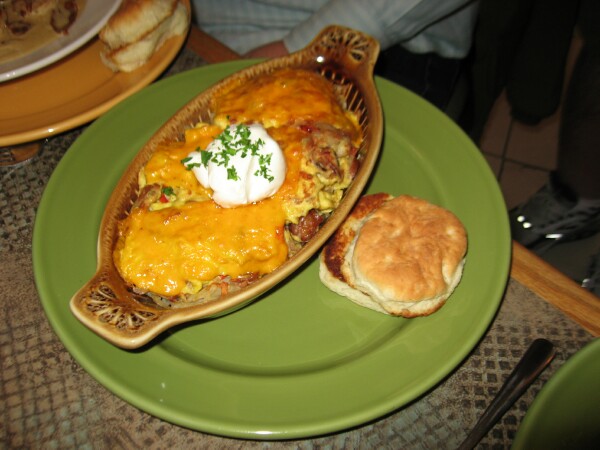 CJ's breakfast/brunch standards such as banana pancakes, wings and waffles and biscuits and gravy, pictured upthread, were as good as last week, in other words quite good, I may be becoming mildly addicted to the pecan maple syrup.
I was particularly taken with CJ's biscuits, crisp from the griddle, terrific flavor, little spread of jelly and they might have been my favorite of the morning.
Biscuits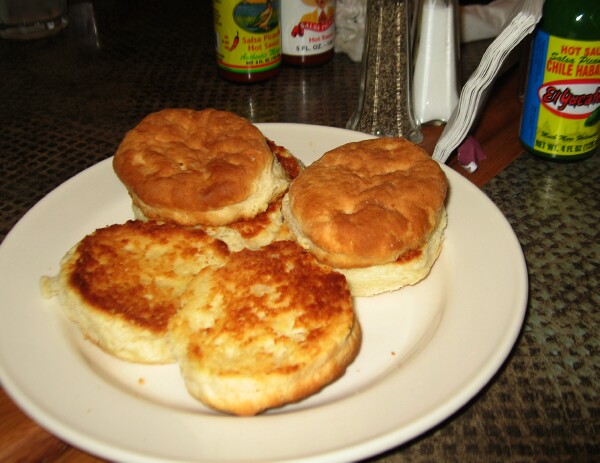 Juanna Rumble, in an burst of culinary temperance, ordered Meatloaf with a side salad. No gravy, no potato, just meat and lettuce.
Plain unadorned meat loaf and side salad.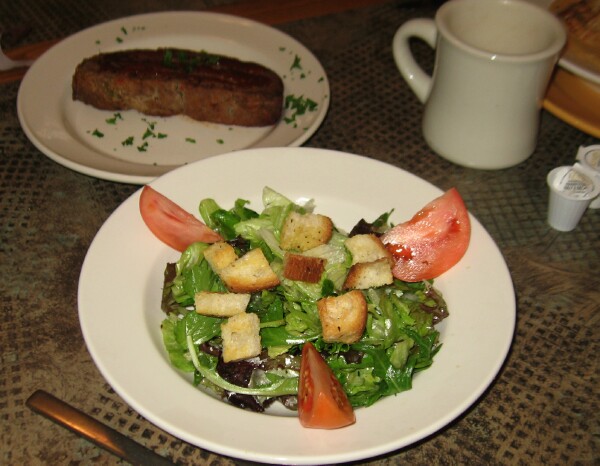 The only slight misstep in, I'm guessing, 14 dishes, were an appetizer of Southwestern Egg Rolls. It wasn't so much the flavor as they seemed to have been fried before the oil was up to temp and were quite oily.
Southwestern Egg Rolls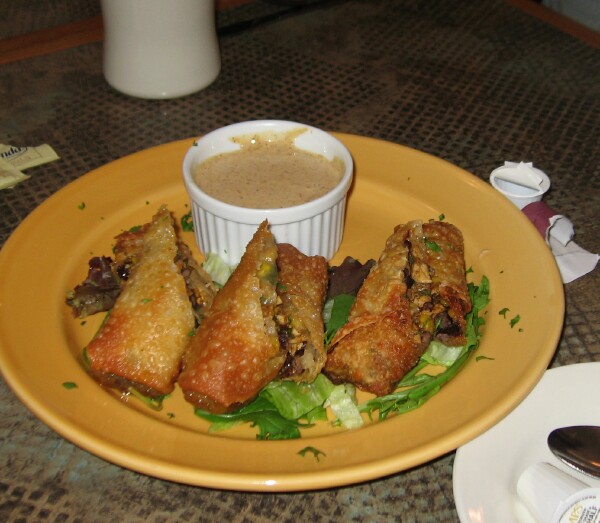 The Culinary Paparazzi were out in full force Saturday.
Ronnnie_Suburban, Steve Z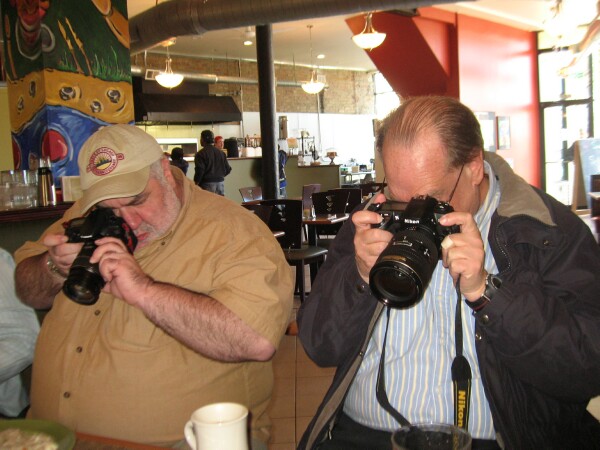 Service, especially given our group of 11, was spot-on, Antoinette having a particularly pleasant demeanor to go along with her efficiency and excellent memory.
Antoinette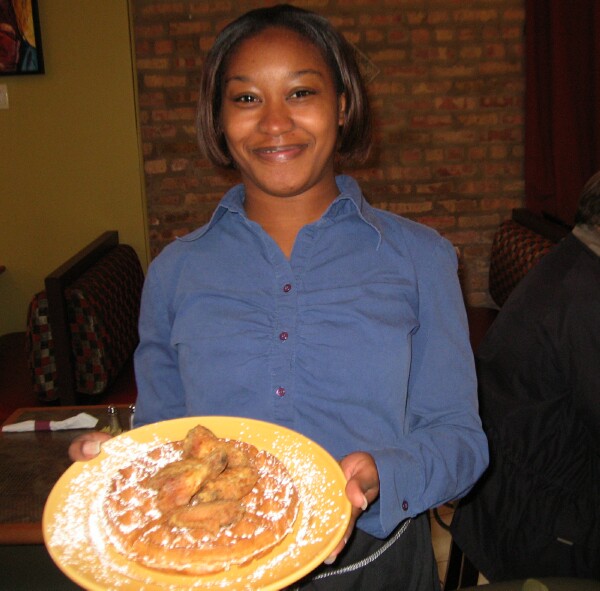 The one disconcerting aspect of our enjoyable Saturday brunch was from 11am to 1pm we were the only customers in CJ's. This is a great place with good food and people who care deeply about what goes on your plate. They deserve to be busier.
Enjoy,
Gary