On my visit to Zaragoza earlier this month, John mentioned that he might like to open for dinner one night a week and asked me if I had any interest. I immediately made plans with three friends and headed there on Monday evening for dinner at 7:00. I had a brief discussion with John about what we wanted and since this was something of an audition for a weekly dinner for him, I thought it best to leave it in his hands and told him we would be happy to eat whatever he'd like to serve. Our only stipulation was that we wanted to sit outside in the back of the restaurant as I've been avoiding eating indoors at restaurants for some reason.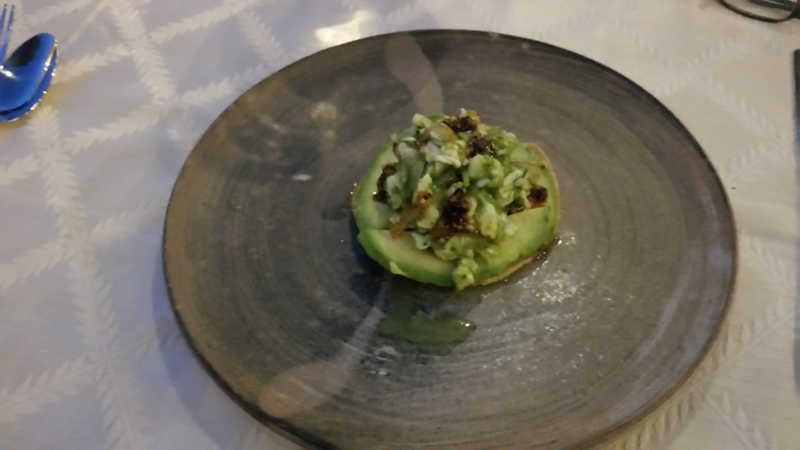 We showed up at 7:00 and opened up a bottle of champagne to get the evening started on something of a celebratory note. After a few minutes, Goatboyintl (Jonathan) came out of the kitchen with a beautiful house made tostada topped with shrimp, tomatillo, cilantro, lime, salsa macha (olive oil, chile and nuts) and avocado. It was a perfect way to start the evening and was a very nice complement to a 2019 Hofgut Falkenstein spatlese.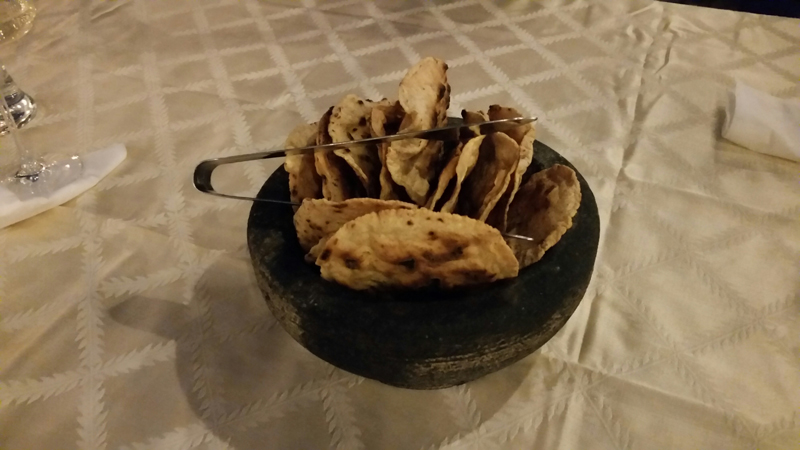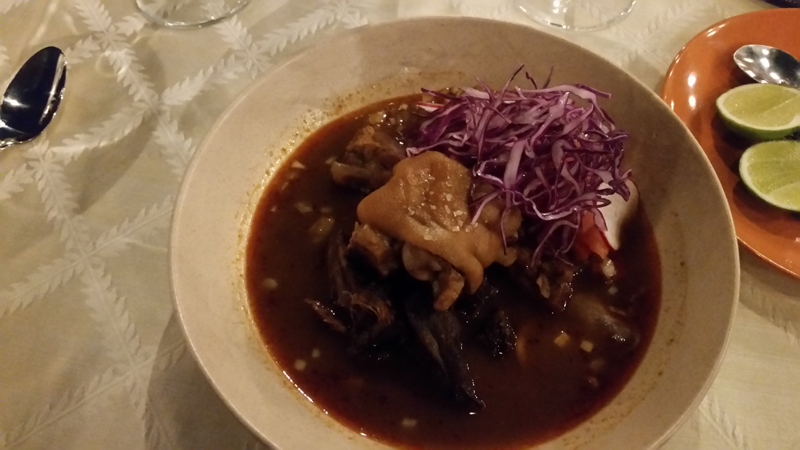 After we finished and the plates were cleared, a side plate showed up with limes, Mexican oregano and chile arbol. A short while after that, a bowl of plain tostadas (to be crumbled into the pozole) was placed in the center of the table. The main course followed, which comprised a bowl of pozole rojo with stock made from roasted chicken necks and smoked pork neck bones. Aside from the traditional hominy, the pozole had a carnitas style pork rib, some Zaragoza birria and a confit pigs foot. The stock was excellent, the meats nicely cooked and the hominy very tender. I'd gladly order it anywhere if I could find it on the menu. The 2003 Hirtzberger Honivogl gruner was a nice pairing.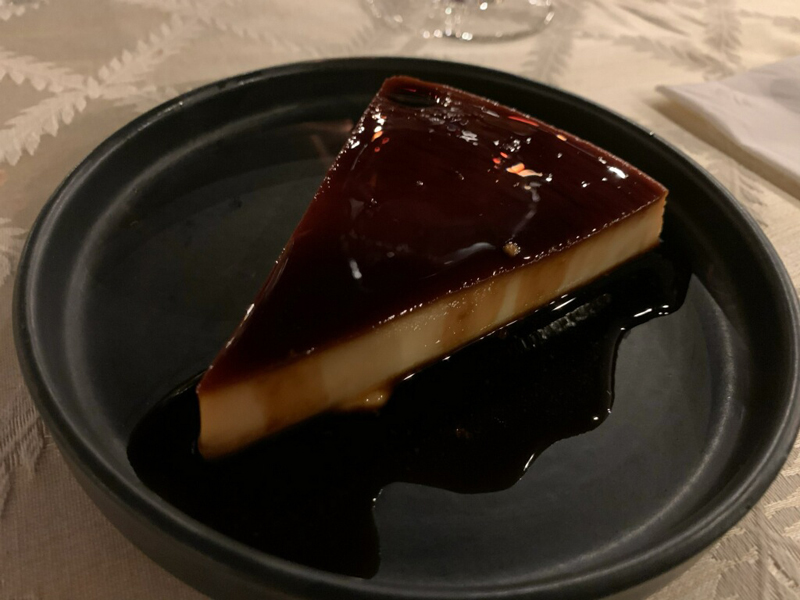 Dessert was a Flan Oaxaqueno from cultured Oaxacan creamy custard topped with burnt cinnamon caramel. It was a bit more savory the most flan which I appreciated as I'm not really a consumer of any kind of dessert. I had a few bites, pushed it away and one of my friends immediately finished my leftovers.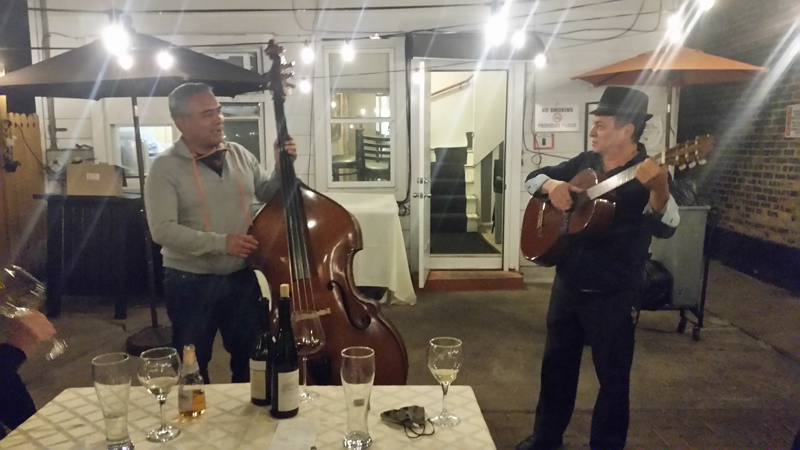 Following dinner, we were given an impromptu concert with John Zaragoza playing bass with a friend of his on guitar. It was a beautiful way to end the evening and a night I will always remember.
I should probably have some form of disclaimer here as I love all things Zaragoza and might seem a little bit biased in my impressions, but this was easily one of the top nights that I have had since the start of this ridiculous pandemic thing. On an average day at Zaragoza, the hospitality is outstanding. When you are alone in the restaurant, it's unbeatable.
As I mentioned above, the impetus for this meal was John's desire to open for dinner one night a week. He told us that he'd like to do it every Monday. The bad news is that two of my friends reserved the next three Mondays. If you have any interest, I suggest that you contact the restaurant directly at
zaragozarestauarant@gmail.com
and check as to availability.
In case there was any confusion, we brought all of the wines mentioned above. I also have some pictures which I am unable to post on my own which I would be happy to send to someone who might be able to assist me.
Thanks to Mr. Suburban for picture assistance.
Last edited by
deesher
on September 27th, 2020, 11:52 am, edited 1 time in total.