LTH,
Recently had a very pleasant experience at Duchamp, outdoor garden an urban oasis of attractive serenity, and by attractive I mean both physical space and oddly disproportionate number of attractive women, professional informed service and tasty visually appealing food.
Initially I was a little apprehensive at the prospect of yet another trendy new place run by a name brand chef,
Michael Taus
, which was not helped in the least by my first glance at the medieval torture devices passed off as bar stools or the George Jetson looking acrylic chairs in the main dining room, but the friendliness of the host combined with a waiter who hit a right start high note with his recommendation of a Hinges from the cocktail menu, Right Gin, Campari, fresh grapefruit juice and club soda, a tart refreshing start.
S&M Bar Stool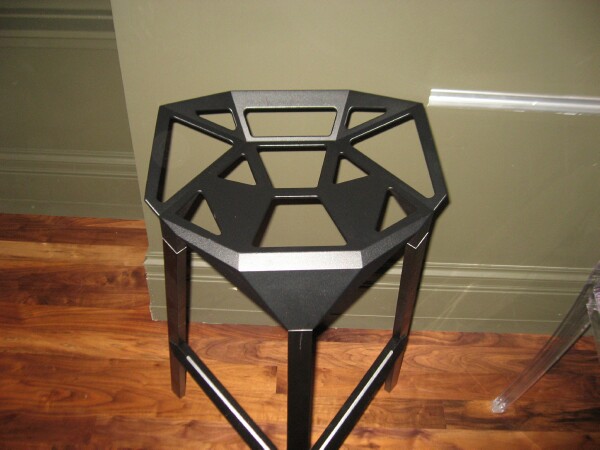 Our table split a number of starters with White Pizza, a combo of mushrooms, taleggio cheese and hunks of perfectly cooked lobster, the one I'm thinking about a week later.
White Pizza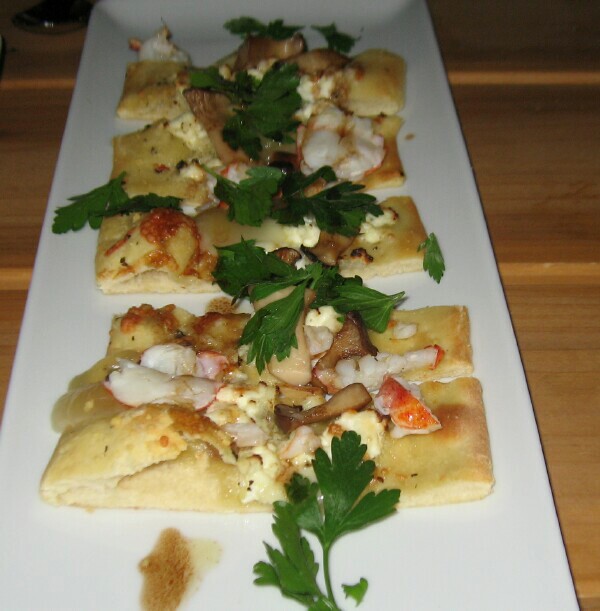 Thai inspired Bouillabaisse was a heady aromatic combo of Thai red curry, shrimp, mussels, crisp edged Chilean Sea Bass and tempura fried shrimp toast for crunch counterpoint. Bold balanced flavor showed the hand of an talented and experienced chef.
Bouillabaisse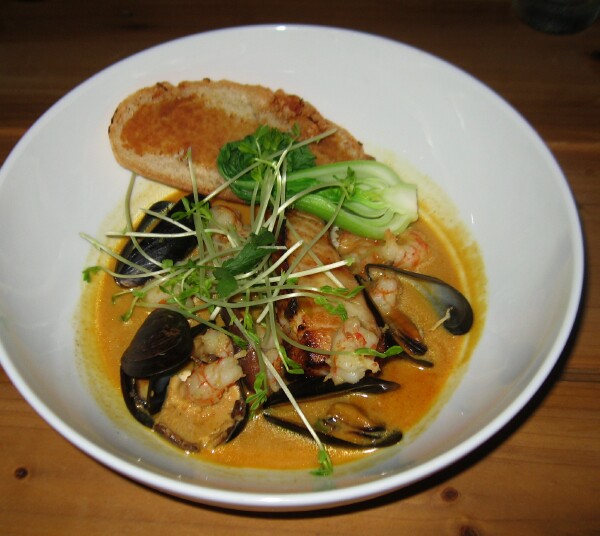 Bar area, aside from the S&M bar stools, was quite convivial, bourbon calling to us on our way out the door necessatating multiple drinks, laughter and a good natured fish tale or three.
I'm looking forward to a return visit, though I dearly hope Duchamp switches out the bar stools.
Enjoy,
Gary
Duchamp
2118 N Damen Ave
Chicago, IL 60647
773-235-6434