LTH,
Had a spot-on lunch yesterday at Sun Wah, the star being shrimp wonton soup w/roast duck and egg noodle. With the addition of a healthy shot of table chili oil and peppers a near perfect, if not remedy, temporary relief from my late summer cold.
Shrimp Wonton Soup w/egg noodle and roast duck.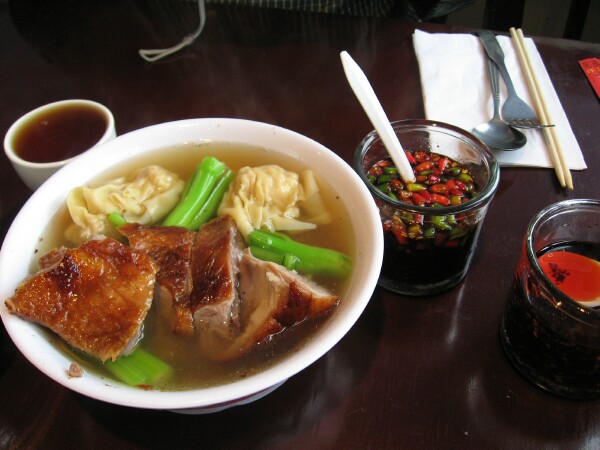 Table hot sauce/soy with chili pepper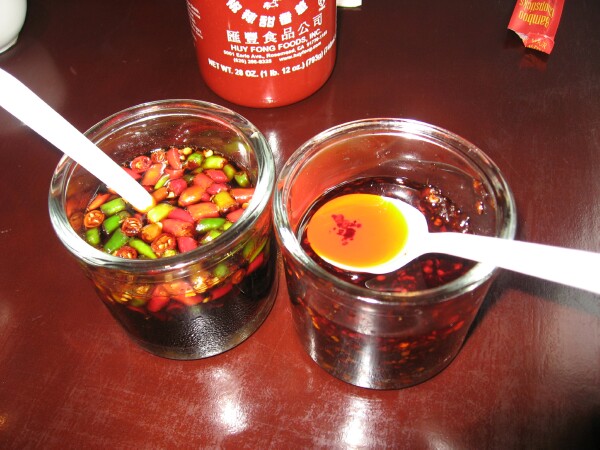 In the above thread there are mixed opinions of the roast pig, count me among the Love It group. Drizzle of chili oil on crisp piggy skin, pure porky goodness on a plate. Though I often, or at least sometimes, remove the solid layer of fat just below the crisp skin.
Hong Kong Style Pig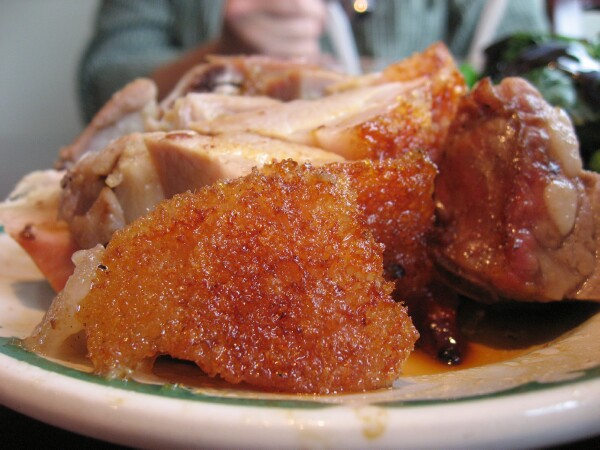 I'm a sucker for the clear clean taste of Chinese broccoli, in particular when coupled with oyster sauce. Sun Wah does it well, in other words, simply.
Chinese Broccoli w/oyster sauce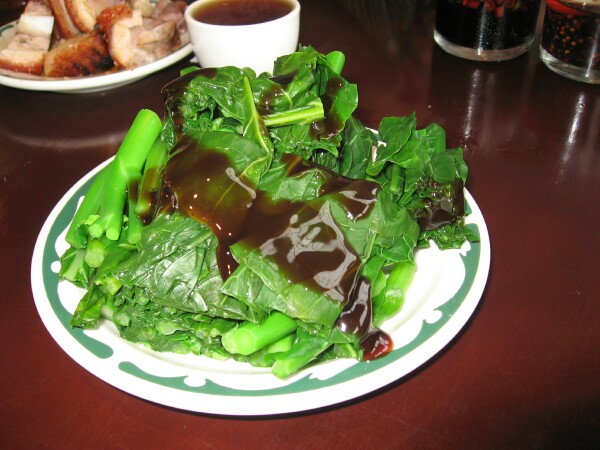 Sun Wah does pan fried noodles quite well, my usual preference is pair them with fish filet or on their own as a solo starch. Mike G, with whom I had the pleasure of eating lunch, thought the pork and bean sprout sounded good, and he was right. Let me say, before there are comments, that this is one of those dishes that taste ever so much better then they look.
(
Small
) Pan fried egg noodle w/bean sprout and pork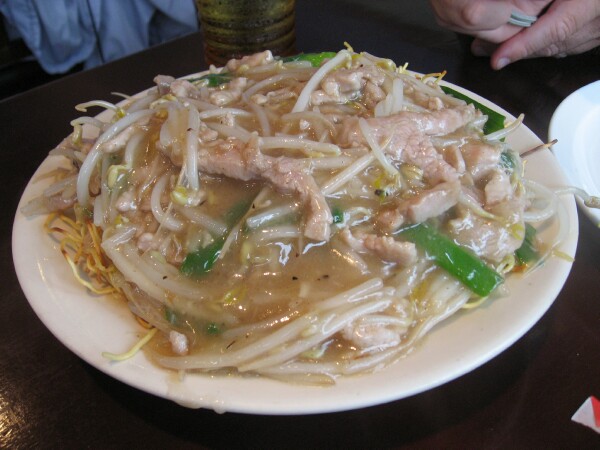 Specials are on offer, Dover Sole filets are quite good, though I'd doubt true sole from Dover, pan fried smelt tasty, and baby squid are on my must try list. No idea on what the upper right or lower left might be.
9.13.06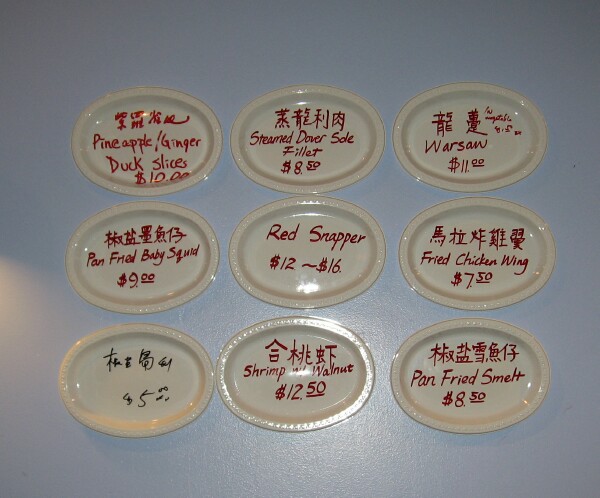 Takeout wise Sun Wah, as Michael mentions, has a deliciously wide range of Chinese BBQ, roast duck and chicken three or four ways, BBQ pork and ribs, squid, offal, pretty much everything I've tried over the years has been good.
If you haven't been I highly suggest a visit, though not today, Thursday, Sun Wah is closed on Thursdays.
Enjoy,
Gary
Sun Wah
1134 W Argyle St
Chicago, IL 60640
773-769-1254
Closed Thursdays