It was the weekend after New Year's Day, and we took a little getaway in downtown, taking advantage of the low rates offered by many of the hotels. We were looking for a nice restaurant with a view, and some friends recommended
RIVA
at Navy Pier.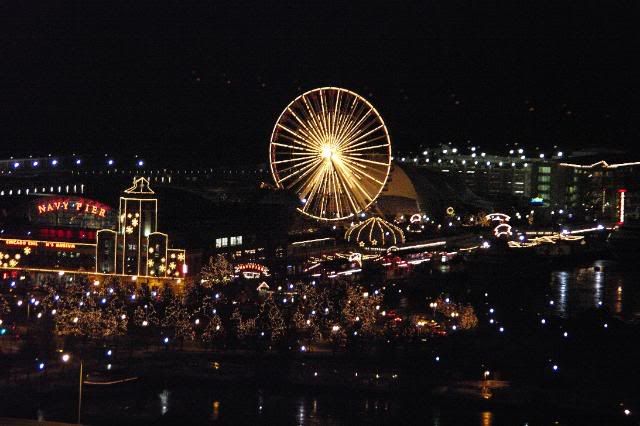 There were many people out on the pier, surprisingly, on this cold winter evening. The inside was warm and inviting
With a lot of nautical decor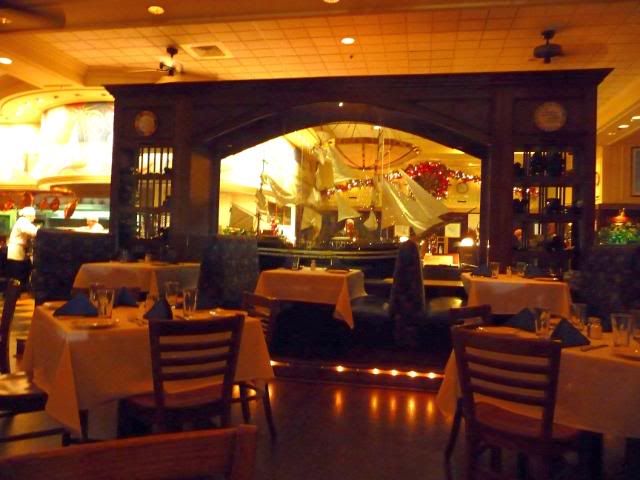 After enjoying a cocktail with a view of the city from the floor-to-ceiling windows, we ordered the appetizer special of the Ceviche Trio. This consisted of various combinations of Marlin, Ahi Tuna, and Bay Scallops. All of the seafood used in the preparations were very fresh, indeed
We also shared a bowl of the lobster corn chowder, which was excellent.
For an entree, my wife had the Hawaiian Pink Snapper called Opakapaka. It came with a lobster risotto that was incredible! The fish was very fresh and cooked just right, very moist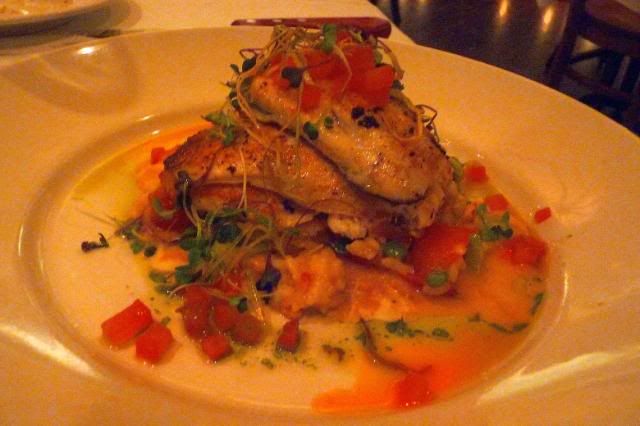 Now, who goes to a seafood restaurant on the water and orders a steak? Me. And that's because I'm just a meathead, really. I ordered one of their specialty steaks, the BIG bone rib eye, which I thought was just a rib eye with a bone in it. I spotted the waitress carrying a very large plate, which contained a bone that was 1.5 inches wide and 16 inches long, with the rib eye steak at the far end! When she set this thing down, I felt like Fred Flintstone, only the table didn't tip over!
The steak was cooked to a perfect medium, and had that flavor you come to expect from a steakhouse. I really enjoyed it. I made sure I brought the bone home for the dog so he could enjoy it as much as I did. He did!
For dessert, we had the pear tart in semoilina crust with vanilla gelato and caramel sauce. Nothing memorable, so no photo. We did enjoy a few cappucinos with the wonderful lake/city view, however. I would recommend Riva for a great meal, attentive service, and wonderful view. I would revisit in the summer, no doubt.
.