LTH,
Another positive post for Mr. D's.
Crisp full potato flavor fries, and some of the longest fries I have ever encountered.
Mr. D's extra long fries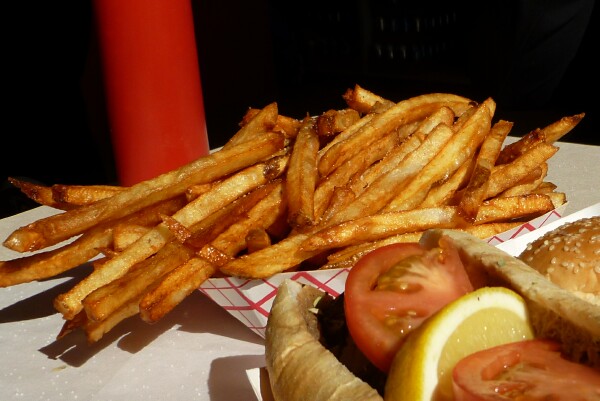 Kabab, tender with tasty grill char on both meat and onions. Mr. D said he uses pork tenderloin.
Mr. D's kabab sandwich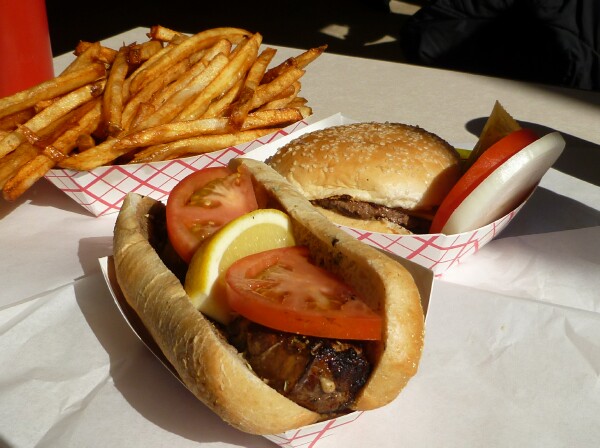 Burger was fine, nice grill char, solid sesame seed bun, we split a single patty cheeseburger, probably get a double next time.
Mr. D and his wife seem very nice, quick with a smile, friendly, comfortable vibe.
Mr. D at the grill.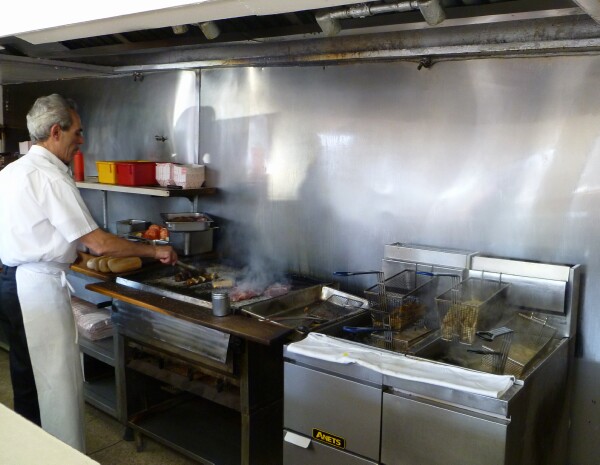 Potatoes are huge, and the one in the cutter was a small.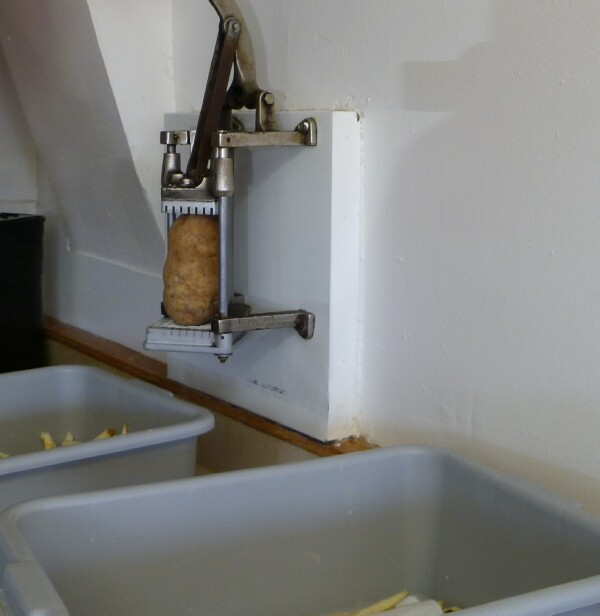 One huge potato
Simple menu, done well, next time I will try the Italian beef, which I'd guess is a very good version, based on four construction types I saw power down two apiece when I first arrived.
Mr. D's Menu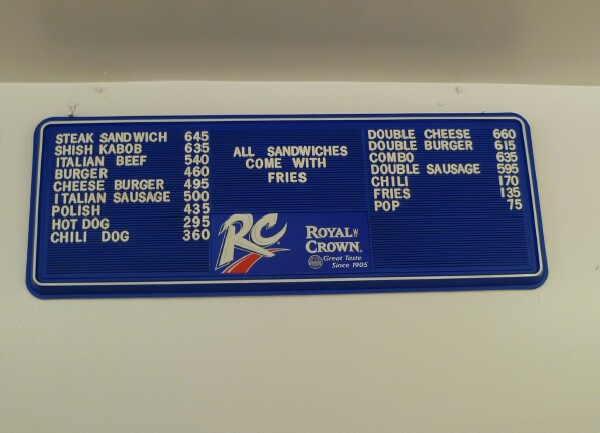 I should point out that in addition to being friendly, reasonably priced and serving tasty food, Mr. D's is spotless, including the bathroom.
Mr. D's Shish-Kabobs, count me a fan.
Enjoy,
Gary