LTH,
A group of LTHers
organized
by Happy_Stomach enjoyed a lovely meal and conversation at the sparkling clean newly reopened Sticky Rice. Outdoor dining was buzzing and there was a wait for inside tables when we left. Plenty of friendly staff to handle the crowd with owner Kritsana overseeing the action.
Ten of us enjoyed an array of dishes, my favorites being Nam Prik Ong, mildly spicy pork and tomato dip served with vegetables, crunchy mussel fritter and funky offal laden Northern Thai Larb.
Nam Prik Ong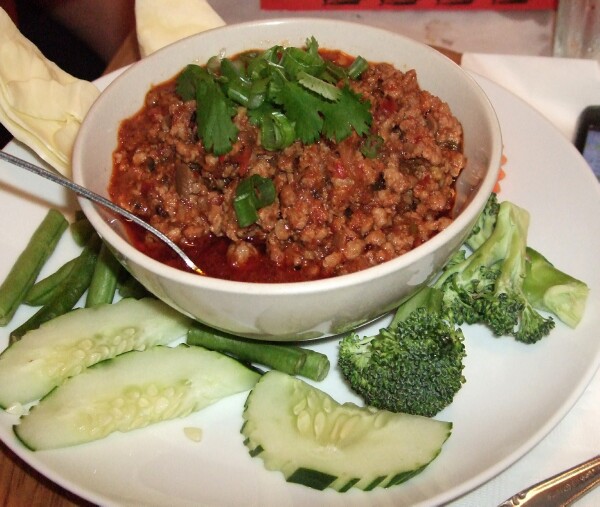 Mussel Fritter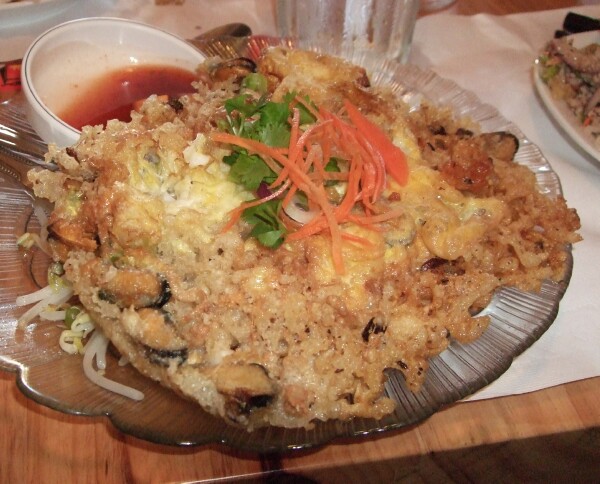 Northern Thai Larb
Crisp punchy Papaya Salad interlaced with salted blue crab bits, both kinds of Thai sausage, an ok version of Thai Fried Chicken, though even an ok version is pretty damn good, mildly disappointing 'Spicy' Jungle curry with Duck, a seeming communication problem with Chili and ginger stir fry with crispy pork that yielded a dish which no chili punch, and a good if not great Pad Prik Catfish. I liked the Shrimp w/Chili Jam, RAB not so much, and was nonplussed by Green Coconut Curry Shrimp, though I did like the Trader Vic's presentation.
Papaya Salad w/blue crab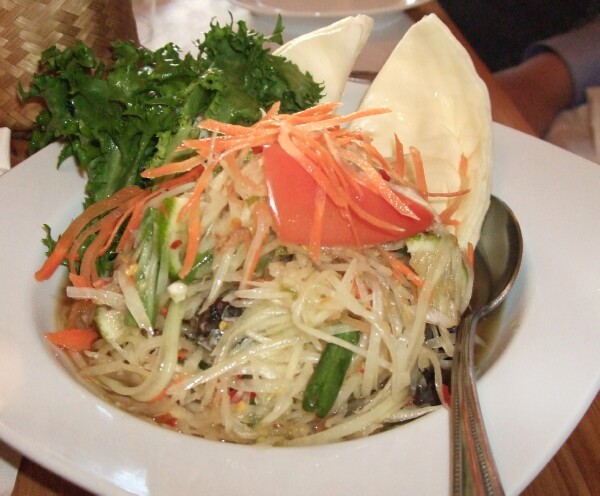 Thai Fried Chicken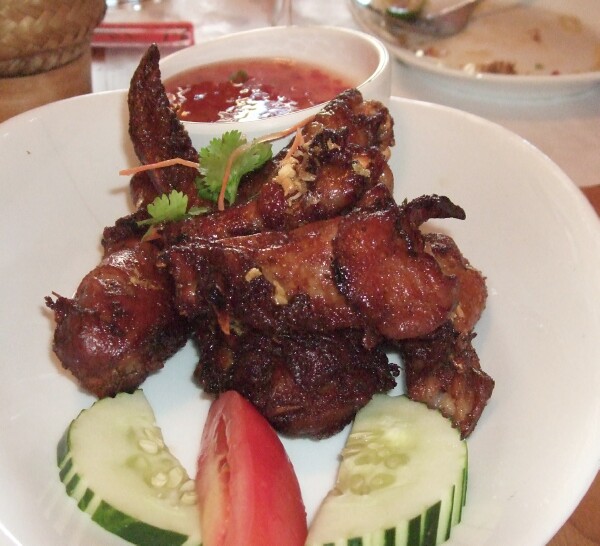 Isaan Sausage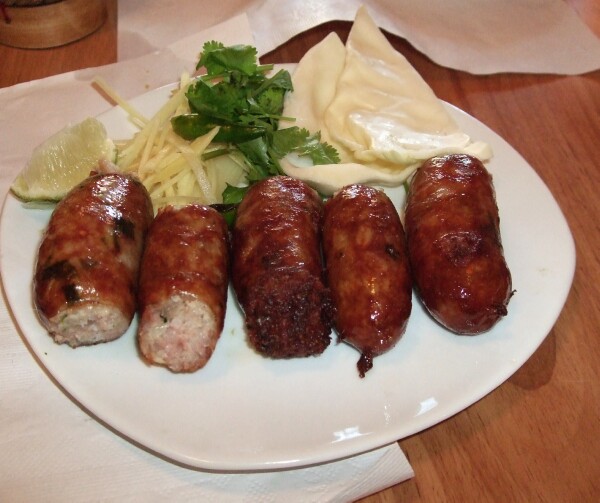 Northern Thai Sausage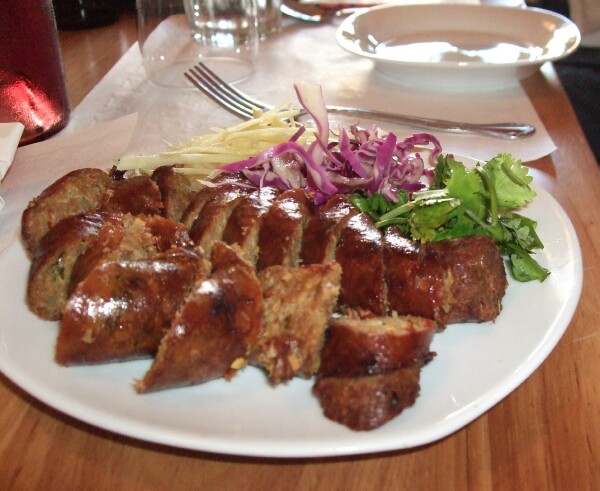 Shrimp w/Chili Jam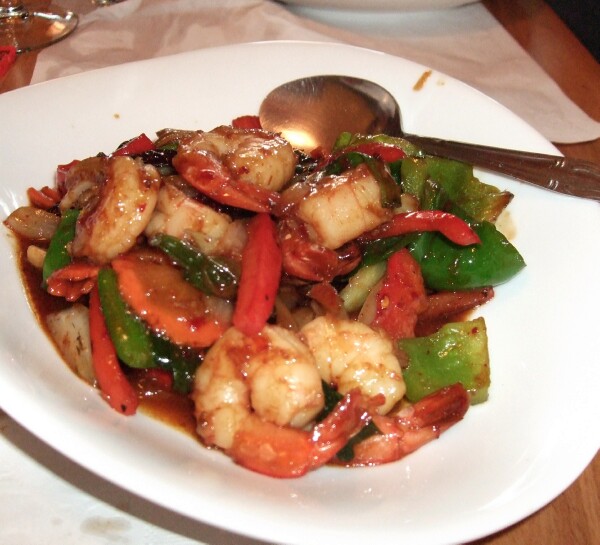 Chinese Brocli w/Salty fish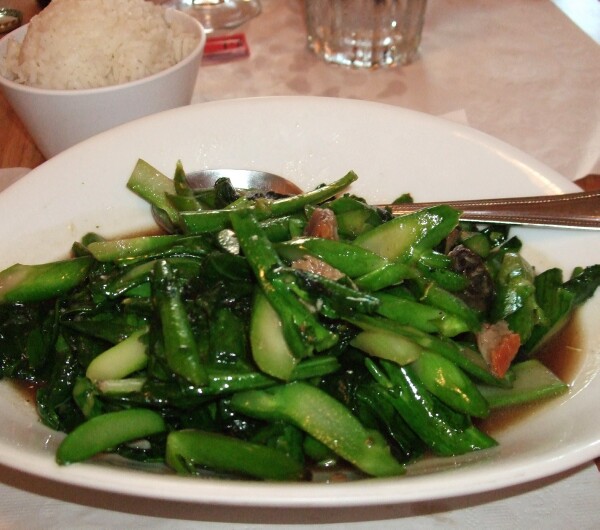 Thai Larb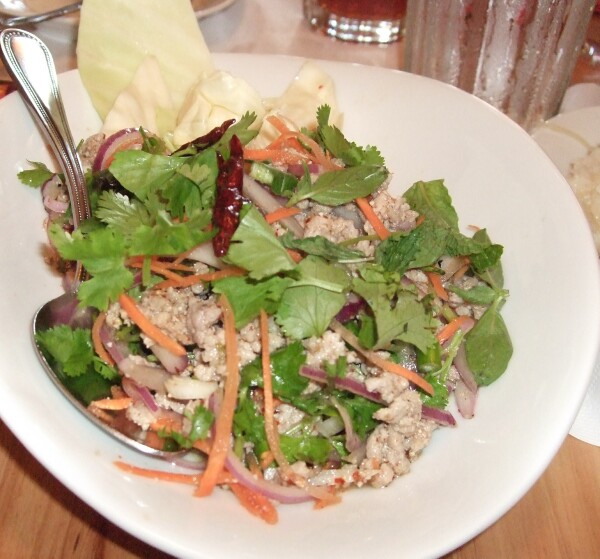 Pad Prik Catfish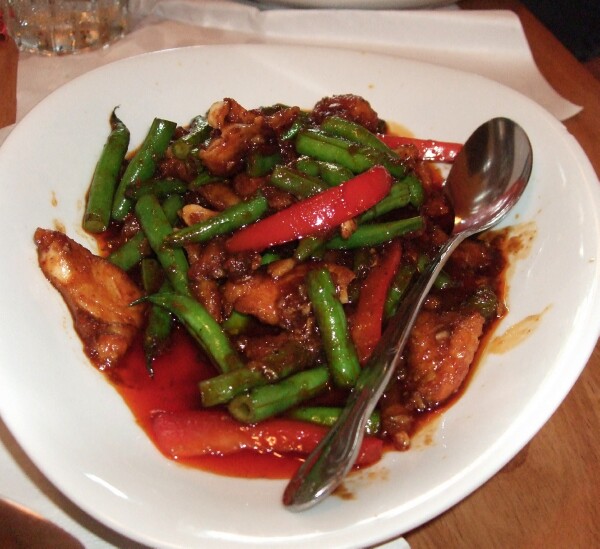 Green Coconut Curry Shrimp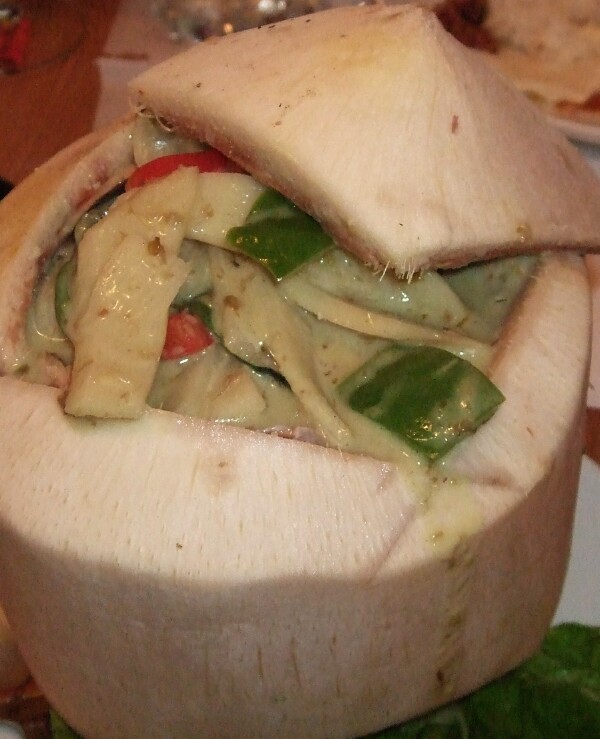 The only disappointing dish of the evening was Pork Neck, better versions abound in Chicagoland.
Pork Neck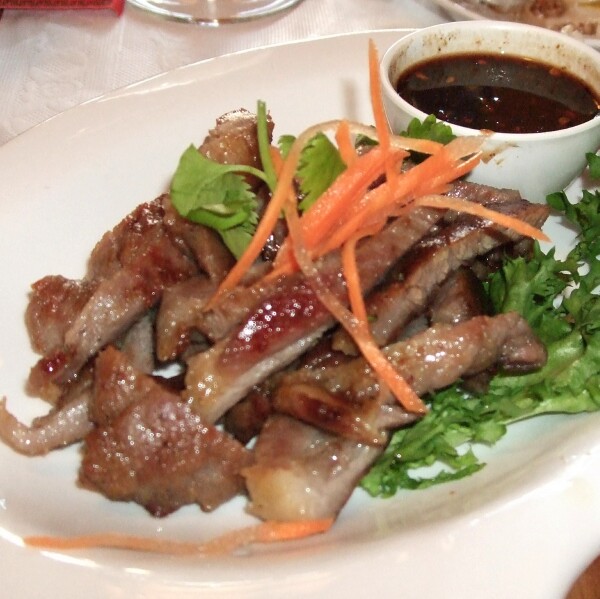 Sticky Rice w/Durian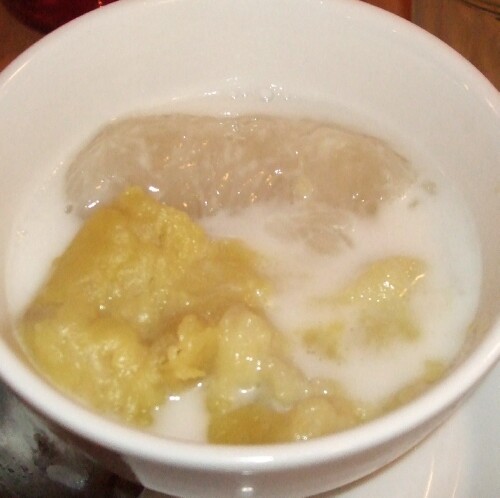 Subtle changes in the physical space, no more glass encased display w/tilapia wallets and purses and possibly new menu items in the offing. Kritsana brought out an okra/shrimp dish for us to try that may soon be on the menu.
All in all a very enjoyable evening enhanced by a guest appearance by Josephine and capped by ok pastry in a lovely outdoor setting at Beograd Cafe on Irving.
Good idea Sharron, thanks.
Enjoy,
Gary
Beograd Meat Market
2937 W Irving
Chicago, IL 60618
773-478-7575