LTH,
Had lunch at
Podhalanka
, which was the first stop on the Milwaukee-a-thon, the street, not the city, last week with m'th'su. Mike suggested
Podhalanka
which I had never been, a real oversight on my part. We started with Zurek / White Borscht soup, which contained sausage, dill weed, small pieces of garlic and, what seemed like, little bits of dill stem.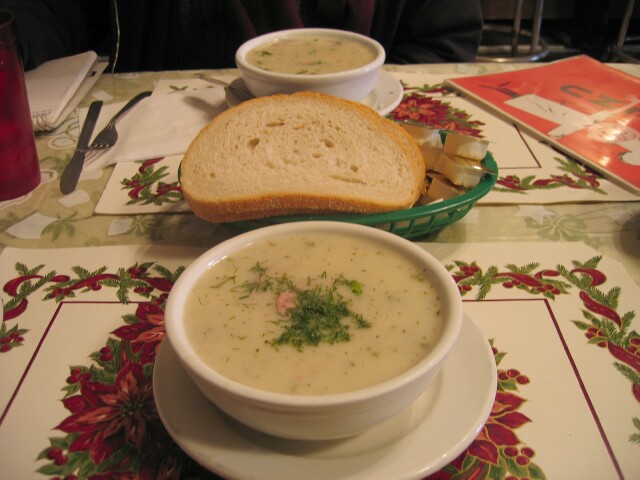 I particularly liked the slightly sour flavor. We asked Helena what caused the sour flavor, I thought sauerkraut juice, but she said it was flour/water/salt/garlic left to ferment for a few days, not sauerkraut juice as I thought. In reading past posts about
Podhalanka
, I notice Rob asked about the sour flavor in the borscht as well, receiving the exact same answer.
In my perusal of past
Podhalanka
posts I also realized Mike and I missed the killer dish, Ann Fisher's favorite potato pancakes. Next time!
We split an order of mixed pierogi w/sour cream and bits of sauerkraut on the plate. Good, but I prefer my pierogi to spend a few minutes crisping in a saute pan, as opposed to directly from the water.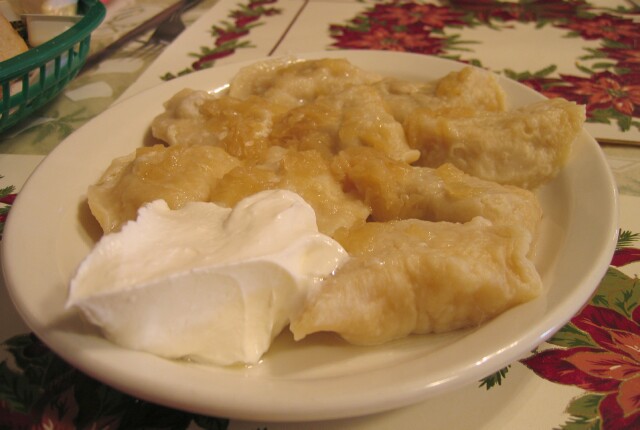 Cucumber salad seemed just sour cream and cucumber, simple, but nice flavor.
Mike had Zrazy Wieprzowe Zawijane / Pork rolled with bacon and mushroom, which I thought the weakest dish of the day. Good flavor, but the pork was ever so slightly stringy.
[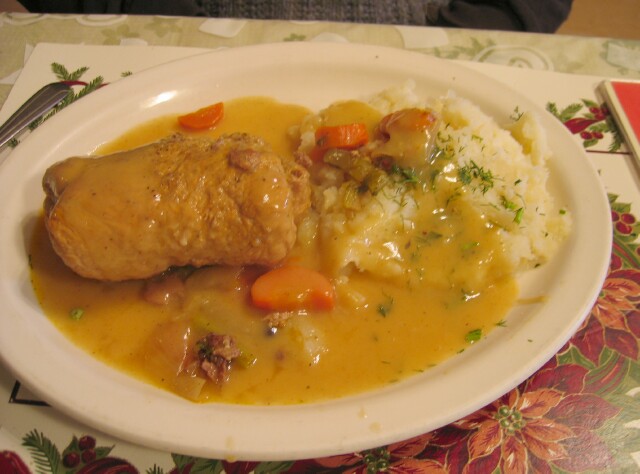 My order of Zeberka / Spare ribs with sauerkraut, made with fresh, not smoked spare ribs, was very good. Quite tender with the sauerkraut nicely flavored by the pork.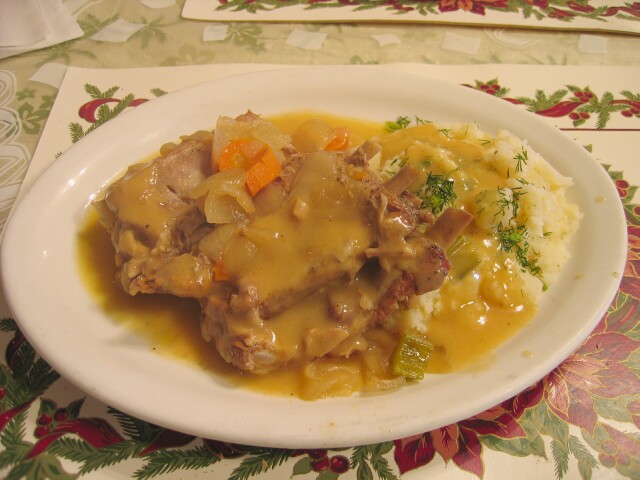 Lunches were served with potatoes and gravy, I thought the potatoes a wee bit salty, but I have a much lower salt tolerance than most.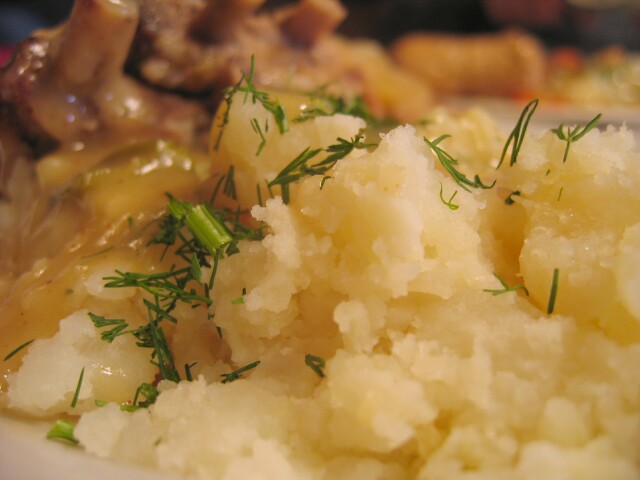 We chatted a bit with Helena, who said
Podhalanka
had been a Polish restaurant for a 'long time' and before that a Polish bar. Helena was friendly, in a subdued fashion, and the people at the counter/stools were friendly as well.
Podhalanka
is comfortable with both counter seating and tables, and seems the type of place one only need go a couple of times before becoming a regular.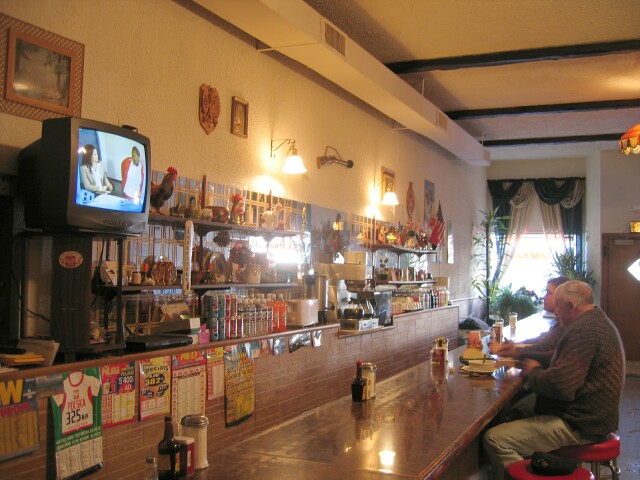 Podhalanka
reminded me of eating at an Aunt's house, an aunt that you like and knows how to cook. All in all, while not a perfect meal, I intend to return soon and not just to try Ann's potato pancakes. As an added bonus,
Podhalanka
has Polish greeting and birthday cards for sale.
Enjoy,
Gary
Podhalanka
1549 W. Division St.
773-486-6655
Hours: 9 a.m.-8 p.m. seven days a week