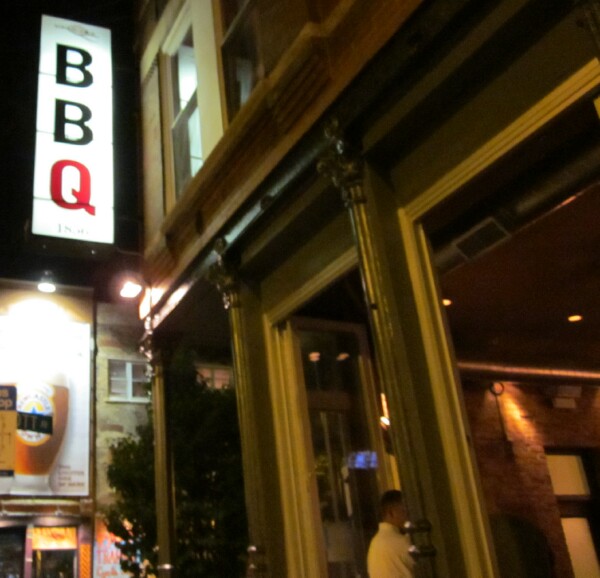 Call me old fashioned, but I'm a sucker for enthusiasm and when a father and son talk BBQ with a sparkle in their eye my low & slow smoked heart starts to beat just a little faster.
Quito and Charlie Mckenna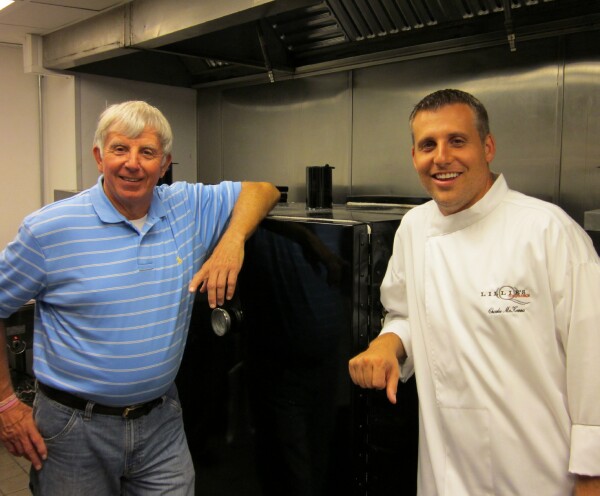 Opening today I attended a media dinner last evening and was genuinely impressed, not so much that everything served was perfect, or to my personal taste, but the level of passion, enthusiasm and knowledge leads me to believe Lillie's Q will fine-tune in short order.
D. W. Kountry Cooker
, lump charcoal as heat source w/peach wood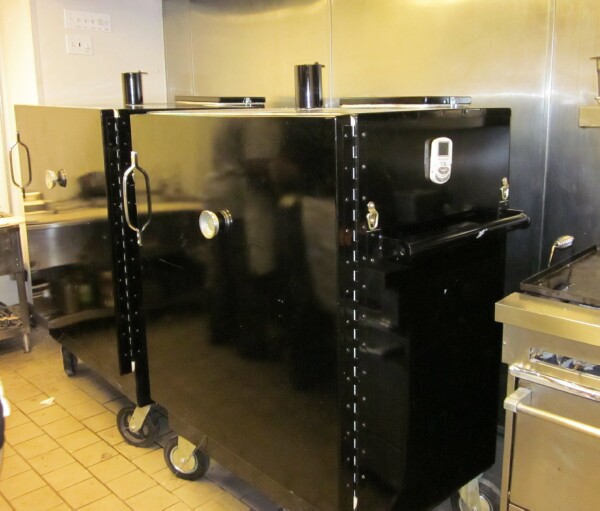 Comfortable modern interior, outdoor dining, large open windows offering unobstructed view of the North Ave street scene and attractive wait and bar staff almost insure traffic from the hip youthful residents of Wicker Park/Bucktown. Couple that with the culinary little black dress of the moment, BBQ, and the cache of fine dining chef offering everyman food and I anticipate lines out the door.
Lillie's Q Bar Staff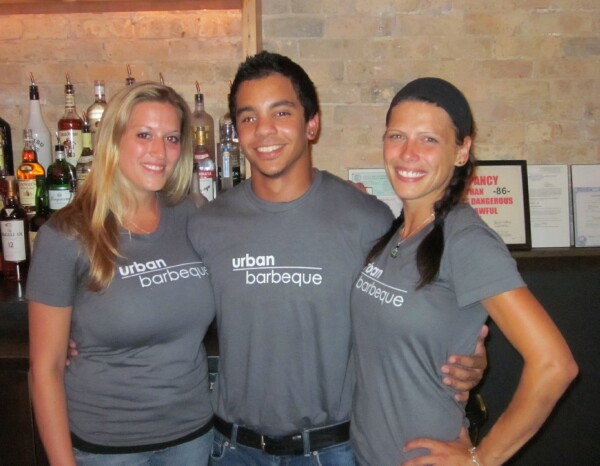 Having spent a lot of time with Southern gal
Colleen Rush
, an acknowledged pimento cheese addict, I thought Lillie's Q dead-on. I suspected Duke's mayonnaise was key to the authentic flavor, later confirmed by Chef/owner Charlie McKenna. His dad brings it up by the case load as Duke's is not available north of the mason dim-sum line. Liked the boiled peanuts, but its my suspicion they may be the type of thing one has to grow up with to appreciate.
Smoked tri-tip a highlight, solid beefy flavor, medium smoke, just enough chew to let you know you are eating animal flesh and not a piece of fruit. Though the richness of the brioche bun slightly distracted from the meat. Enjoyed the brined smoked airline breast of chicken, quality chicken, moist, lightly sweet glaze. Pulled pork flavorful with bits of Mr. Brown, pulled chicken somewhat bland, but a hit with the svelte young women we had the pleasure of dining with.
Crisp green beans with bacon and bacon fat vinaigrette, sounds tasty just typing it out, and it was. Ribs a work in progress, fall off the bone with glaze/dry rub that had turned gummy/pasty. Good flavor, off texture/bite/mouth feel.
Green Beans with bacon and bacon vinaigrette, Baby Back Ribs, Quarter Chicken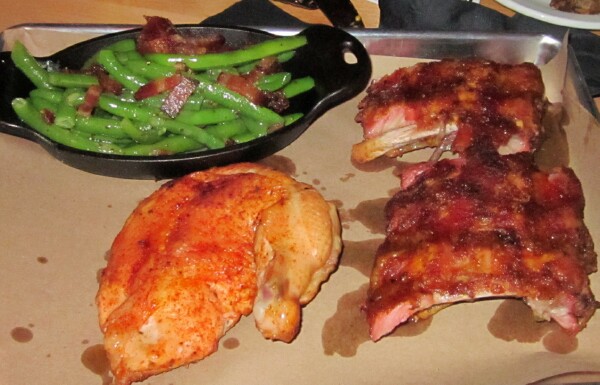 Four sauces available, Ivory, a true to form rendition of Big Bob Gibson's Alabama White Sauce. Carolina, western North Carolina actually as it contains some tomato. Carolina Gold, a mustard BBQ sauce and Smoky. Smoky contains l*quid sm*ke, though more nuanced than most as the liquid smoke is made in-house. Nuanced in-house made or not, sauce with l*quid sm*ke is not for me, though one at our table, with as finely tuned palate as anyone I've met, said it was her favorite of the four.
Lille's Q Sauce line-up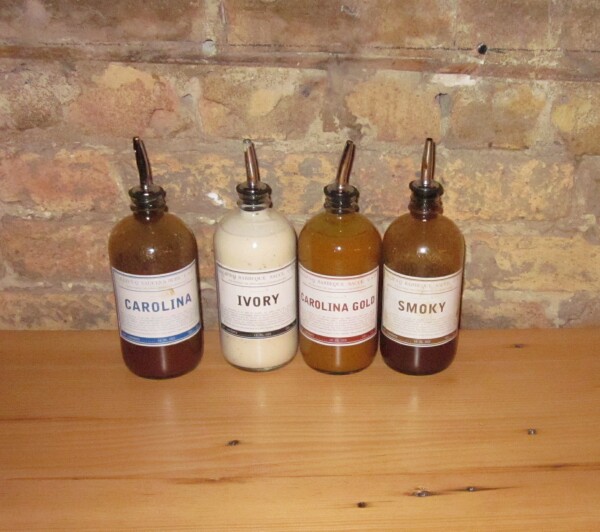 Looking forward to trying Shrimp and Grits, which was not available for the media dinner, and Banana Pudding, which they ran out of.
Lillie's Q marks the third new BBQ joint I've been to in the last few weeks and the only one of the three I am enthused about returning.
Quito, Charlie, Teresa Mckenna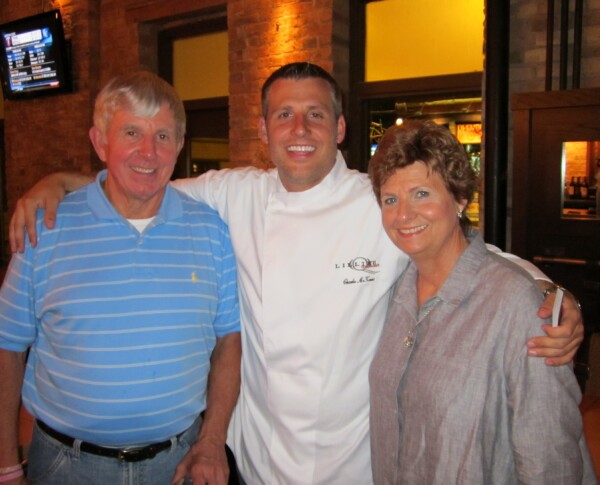 Enjoy,
Gary
Lillie's Q Urban Barbecue
1856 W North Ave
Chicago, IL
773-772-5500