Big red Aquarium smoker burning wood, yes I looked, energetic charming owner, spotless dining and kitchen area, to the point pork menu w/turkey options, Smoke Signals had me smiling despite just spending 50-minutes stuck between two massive trucks in the 63rd street viaduct.
Smoke Signals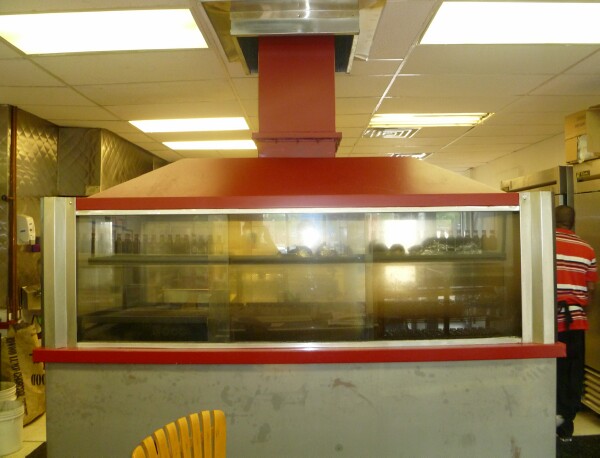 In addition to the Aquarium there is a wood burning pit in the backyard and an oil drum smoker on a trailer used for fairs, festivals and events.
Chef Ali w/trailer and oil drum smoker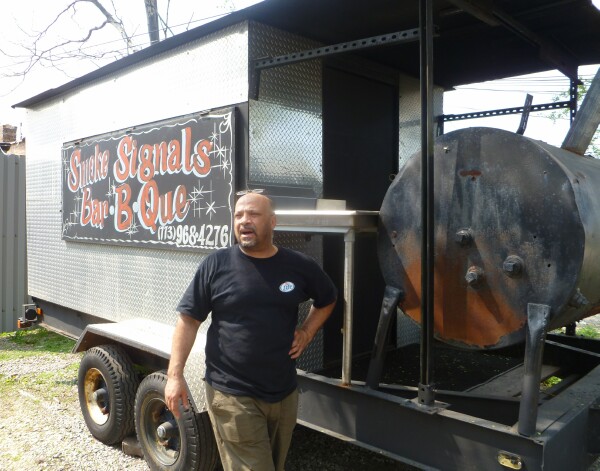 Tasty turkey leg, good smoke penetration, moist, crisp skin.
Turkey Leg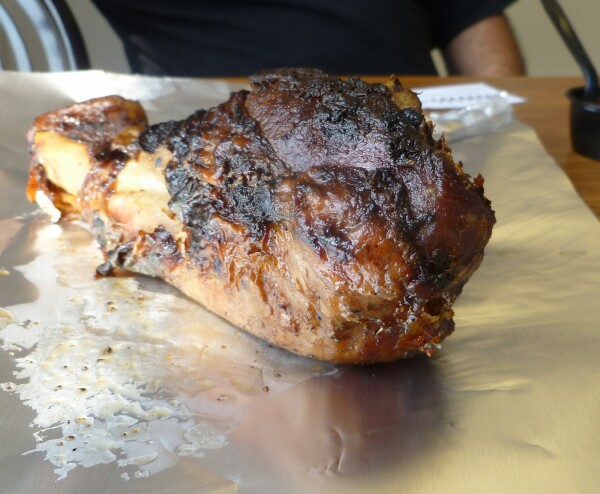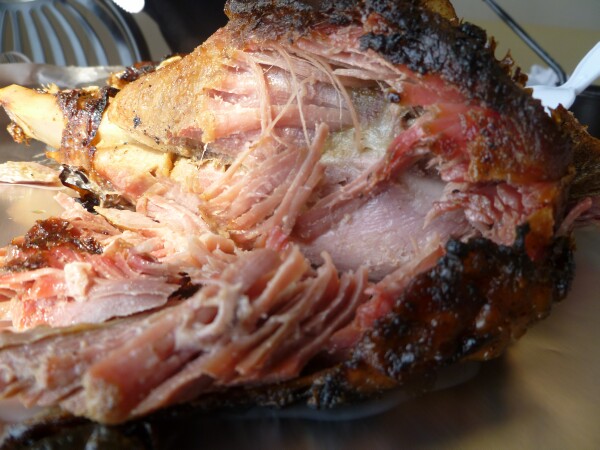 Smoke Signals offers turkey and pork links plus pork tips and sliced turkey breast. Pork hot links best of the lot, turkey links were quite dry, neither had discernable smoke flavor. Pork rib tip skewed chewy, sliced turkey breast dry, no real smoke flavor in either.
Pork tips and links foreground, sliced turkey breast and turkey links rear of pictrue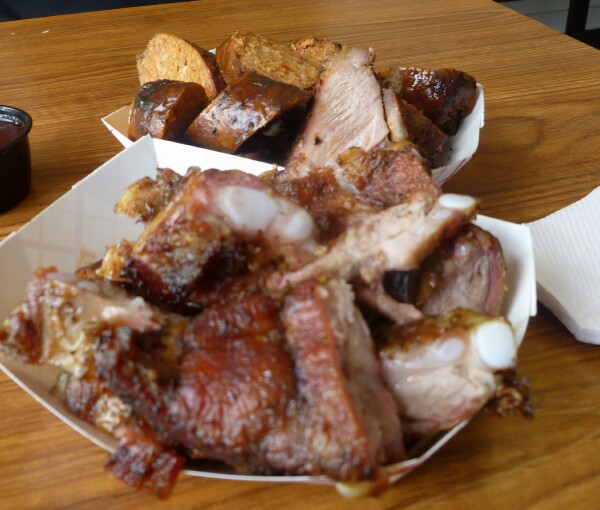 We chatted a while with the personable Ali, who kindly gave us a tour of his establishment, he is of the if I don't toot my own horn no one else will school. Fun to listen to, and pitmen are not known for small egos, but what was on the plate did not back up his braggadocio.
I'm of the opinion Chef Ali knows how to cook BBQ, time will tell whether he has simply not gotten into the rhythm of commercial BBQ, slow business extending holding cycles, or he should have stuck to selling turkey legs at festivals.
Enjoy,
Gary