Ended up as our 1st stop in the city on Saturday, hit Au Cheval around 3:30, plenty of time to enjoy some drinks.
Old Fashioned was ok, not sure ill get one here anymore, just does not pack the punch I look for(I had a tasty & quite strong Old Fashioned at Bub City a couple hours later that
knocked me on my ass
).
Did enjoy a $3 tallboy of Hamms and a $3.50 house shot: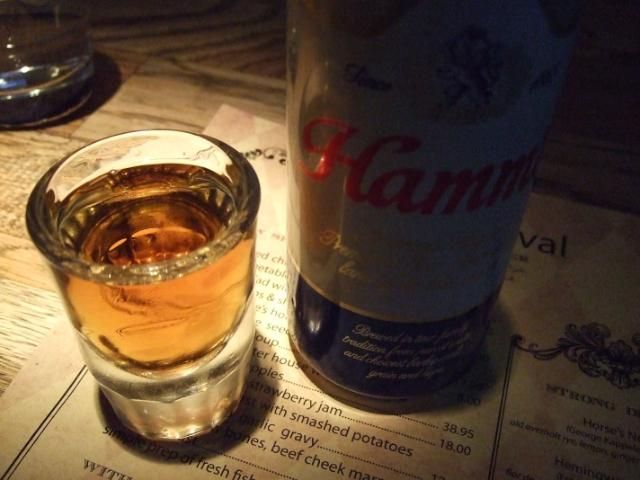 Matzoh ball soup(had to do it after seeing some chirping recently): broth was nice, hint of dill: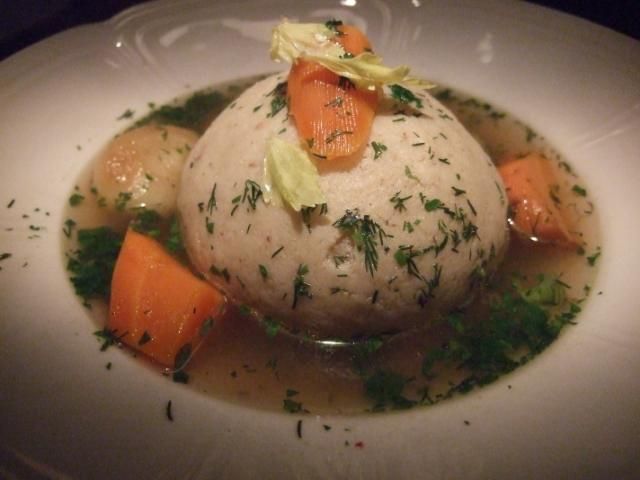 bone marrow with beef cheek marmalade was great, a serious contender for the best i have had in the city. Beef cheek marmalade was sweet and a pefect acidic bite, great dish.: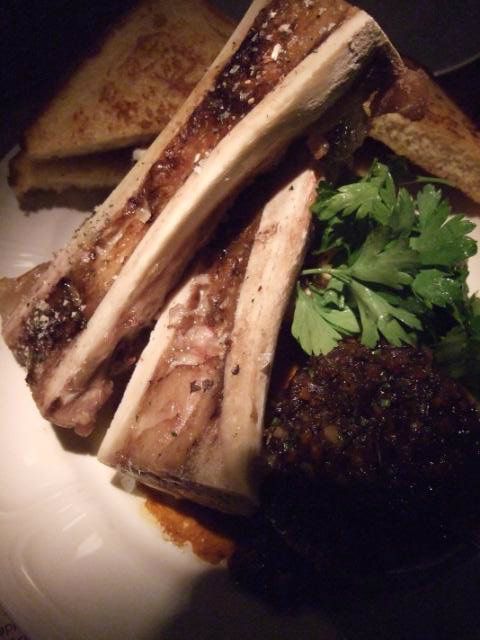 Single cheeseburger with an egg, and the bologna sandwich with an egg are prerequisites, both great once again, I rarely get more than a single bite of the burger as it is quickly snarfed, but the tastes I have had leave me impressed. The peppery bologna is a treat taking me back to the fried veal bologna sandwiches i enjoyed as a kid: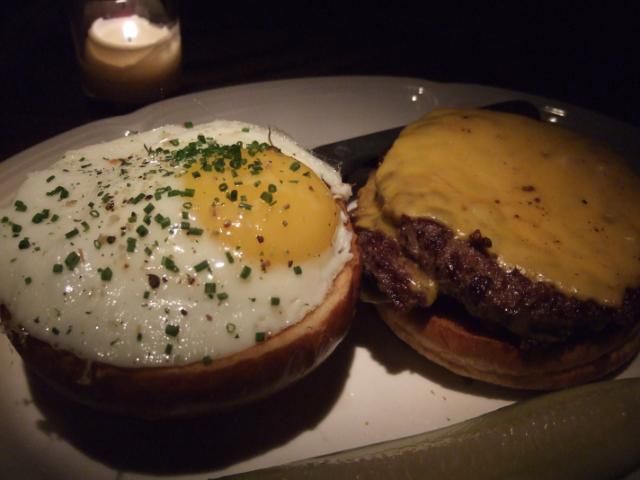 tough(for me) to get good pics here(shakey hand, cheapo camera and the lighting), didnt get a good one of the bologna sandwich.
Hard for me not to make Au Cheval a stop when heading into town,