What's got two big thumbs and heard that Big Guys was slingin' gyros?
This guy.
Quality effort all around. I'll agree with Santander about crisping the meat, and lemon juice for a pop in the tzatziki, but this gyros was outstanding. The tomatoes were the crowning glory. Brendan, I forgot to wish you "good health" in my dayquil and long bike ride induced haze, glad you are doing ok.
I found it totally balanced - nothing overwhelming any other parts, not too salty at all, not a garlic bomb. Have you seen a prettier gyros? (cell pix - temper your expecs, pls)
Fresh cuke dotted the tzatziki: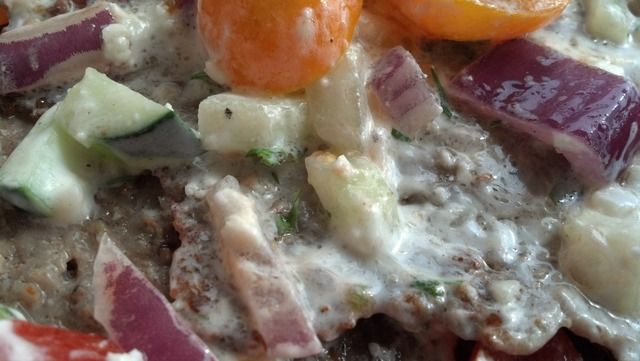 Gyros had a coarse grind which was different than any I've had before. I've never had a homemade rendition before. This is not made by Kronos, this is scratch: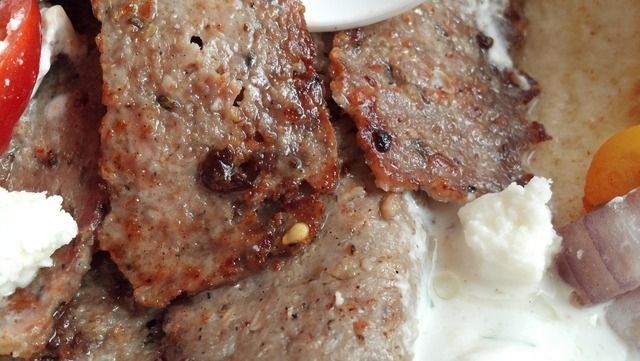 Today's fries were the best fries I've had in YEARS. Pure. Perfection.
Grapevine says the turkey club will be back in a few weeks. It's pretty much mandatory, imo.
We cannot be friends if you do not know the difference between Mayo and Miracle Whip.