the trompo looks great, but what pushed Los Barilitos to the top of my list of spots to his was that bowl of habaneros and onions pictured upthread.
Friday lunch around 1 p.m. and the spot was empty. Ordered up a couple al pastors and made sure we would gt the habanero relish. Heard the cook fire up the propane and slid behind the counter to get a pic of the impressive al pastor:
just fired up so hadnt yet gotten crisp(fella took his time with our order and made sure we got a good batch), just wanted a pic.: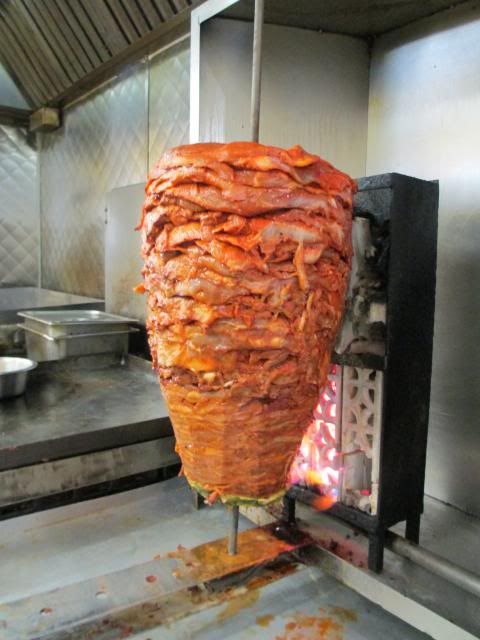 habaneros and onions, I tossed a lime wedge in, but I am thinking some citrus int the mix anyway. Nice heat in this, worked with the sweet of the onions. :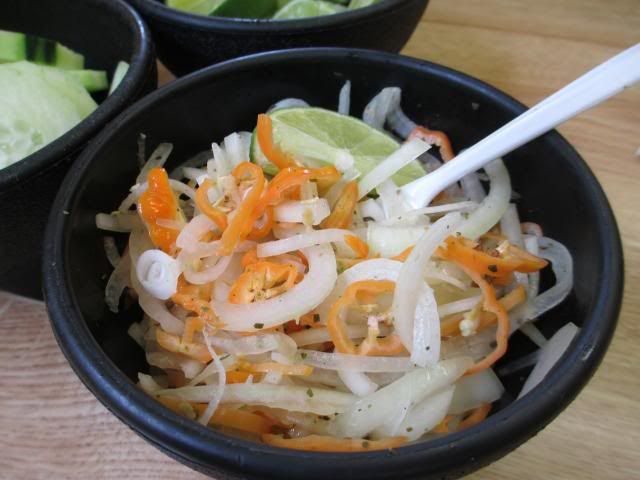 i enjoyed this thin shaved style they are doing, a little of the habanero relish and some of their green sauce made for a tasty quick bite. After a single visit, im thinkin the next time I am looking for al pastor in the city its gonna be here not TC, and definitely not Big Star Out west in Joliet I
might
still prefer Atotonilco over all.