I'm absolutely thrilled that Bad Wolf Coffee has opened in Roscoe Village and now exists for my pleasure. This cozy walk up recently opened its doors next to the Paulina Brown line stop and is open from 6:30 AM - 6 PM every day.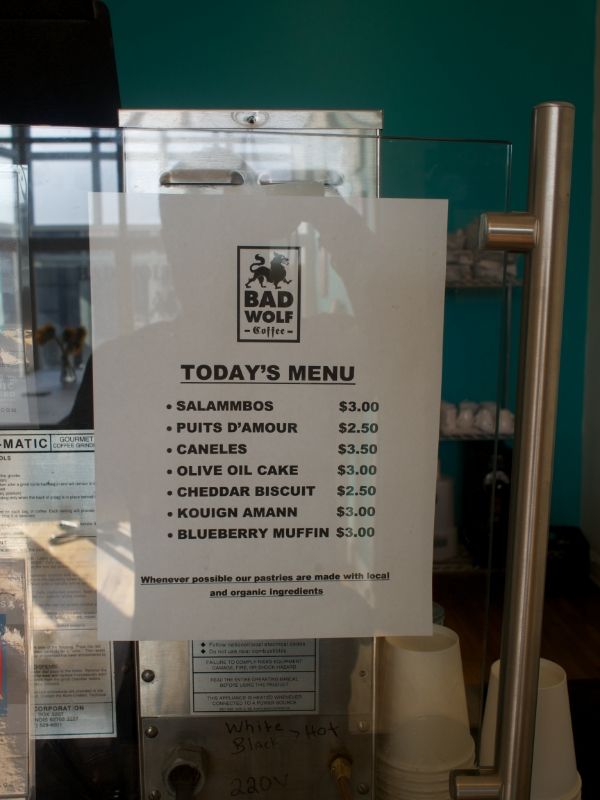 Owner Jonathan Ory is a serious chef with a pedigreed background working at Momofuku and Schwa, and it shows in how seriously amazing the pastries are. Jonathan posts a rotating menu daily, where he offers elevated pastries, not your typical coffee shop croissants and crappy scones.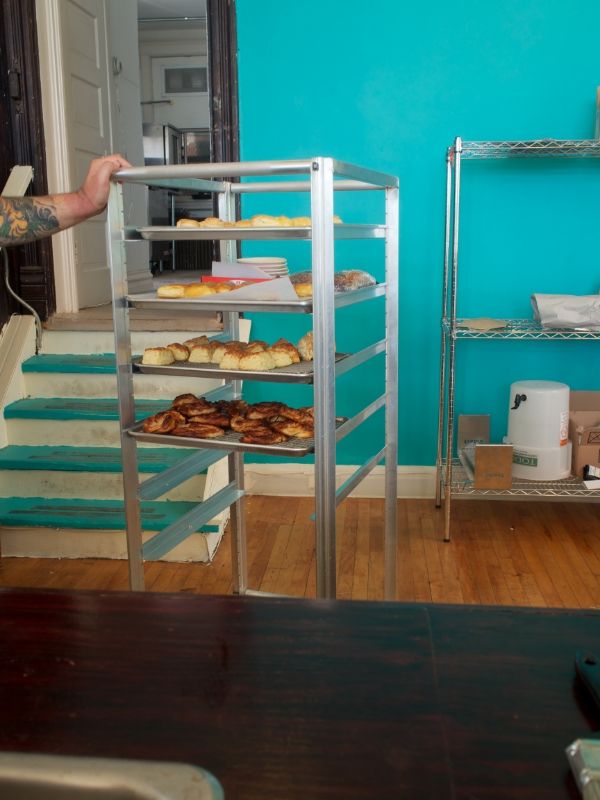 It doesn't look like a lot on the trays, but just imagine the care and craft it took to make these technically difficult pastries that very morning.
The salammbos appear to be similar to a cream puff pastry in the shape of a small eclair, which has a delightful candy sugar coating. Jonathan then fills them with house made vanilla cream. The cream is extremely fresh and made with pure vanilla bean as evidenced by the black specks. The puit d'amour was similar in that it had a crunchy candy sugar coating, but it was a flakier pastry with a fruit filling. The filling was made with some type of berry and not too sweet. Next was the olive oil cake, which was moist and fluffy and also not too sweet. The cheddar biscuit was really savory! The cheddar wasn't that strong of a flavor, but the level of saltiness was exquisite. The kouign amann is quickly becoming a favorite of mine ever since my first one at Floriole. This rendition did not disappoint. The braided pastry had a soft buttery interior and a crispy exterior.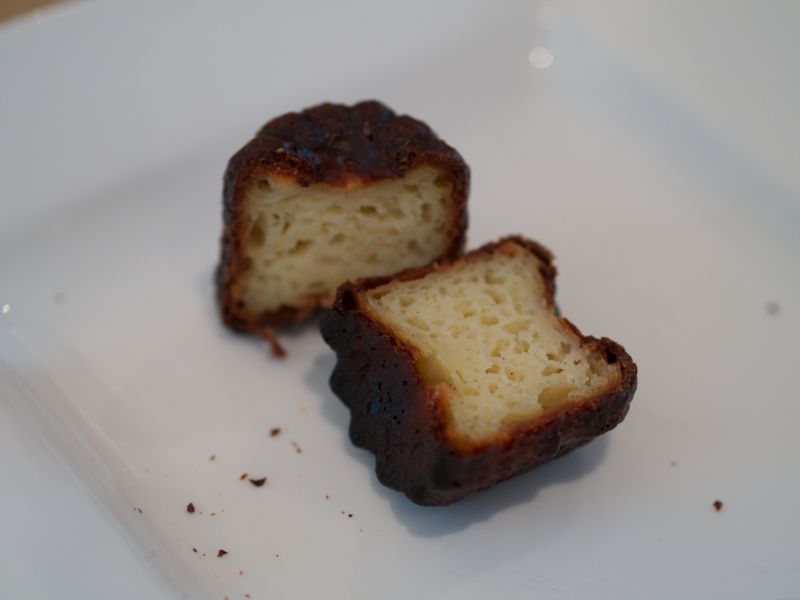 Jonathan mentioned that his pastries sell out every day, and normally I would say get there as early as you can. But the caneles that come out at 10 AM on the weekend are worth waiting for. They look like small round chocolate biscuits, but oh wait, that ain't chocolate. It's actually a toasted sugar coating that is so caramelized, it turns brown to make it look like chocolate. Inside is a moist eggy custard. For any fan of burnt sugar or burnt caramel desserts, this one is a can't miss! Finally, the blueberry muffin. It's good for a blueberry muffin, but it's a pretty straightforward version. This pastry wasn't for those seeking adventurous and complex sweets. It was the lady behind me in line who struggled to pronounce kouign amann so she just opted for a blueberry muffin to be "safe."
Oh, and they sell coffee too. (I hear it's Counter Culture Coffee). All in all, a welcome addition to the neighborhood and a place that I'm grateful to live near.
Bad Wolf Coffee
3422 N Lincoln Ave
Chicago, IL 60657
(773) 969-2346