toria wrote:I have not been able to get into Ming Hin...way too crowded when I went. Must try again.
Minghin might just be a game changer for us. We did dim sum this weekend. And yes, it was busy, but worth the 10 minute wait and once seated, the place was bustling, but designed to not feel crowded. The palatial space is really something, a transporting experience, suburb transcending. Like its Chinatown brethren (and I'd guess Michigan Ave, where I've never been) the place is all polished stone and hardwood, borderline over-the-top kitsch, but in a futuro-Sino, Capitalistic international cool. I even liked the art. I felt like a VIP diplomat or something– flown into town, escorted to the most elegant, exclusive spas, protected from the grey, plebeian sprawl surrounding me. We were seated at a cushy, private booth bathed in natural light. Perfectly brewed, premium jasmine tea, rounds of cheap Tsing tao. Naperville, where?
I'm not a dim sum expert, though I know a good dumpling. The food was good, some bites very good, others meh. From best to worst:
Shrimp dumpling with pea tip. Excellent– delicate wrappers encasing plump, sweet juicy whole prawns, light on the vegetation, but a nice hint of garlic.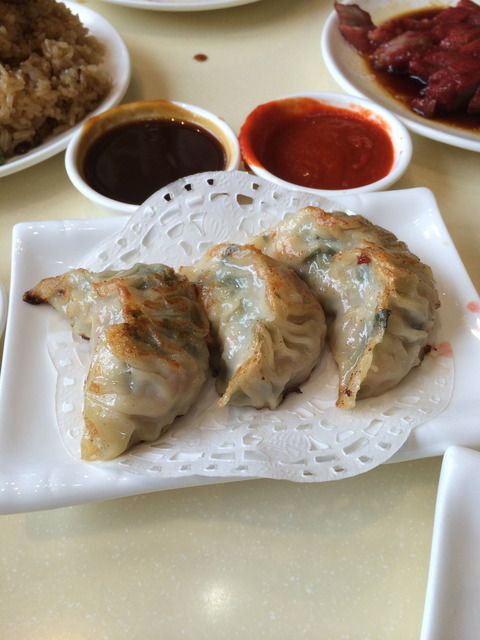 Pan fried pot sticker. Thin, tensile skins, perfectly browned. Loosely packed, aromatic filling, very nice.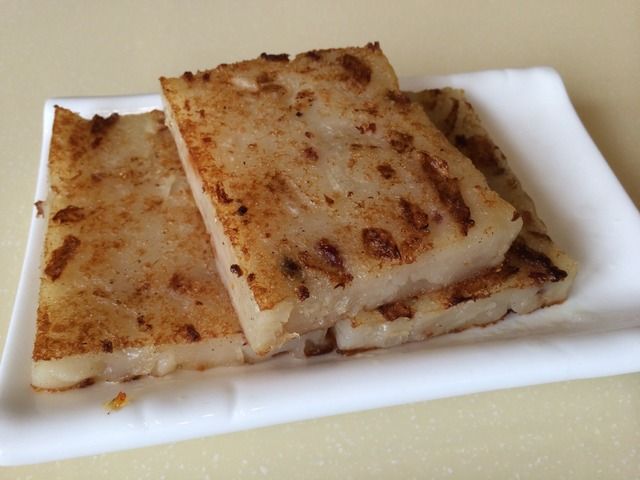 Pan fried turnip cake. I know this is a staple dim sum menu item, but I've maybe only had this once before. Awesome wok hay. Custard-y on the inside with a slightly coarse texture.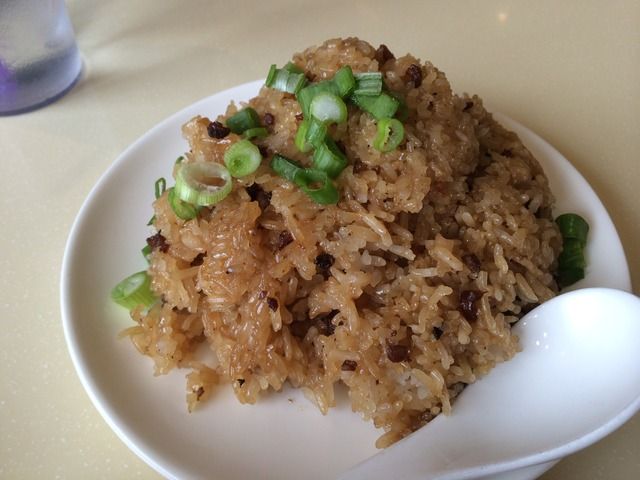 We had to convince our server that we indeed wanted fried sticky rice and not regular fried rice, but she seemed excited how much we enjoyed this. More pronounced smokiness with little umami bits that I believe may have been dried shrimp. Their blond fried rices also looked awesome.
Char siu was fine, nice to punctuate our carb-focused lunch with pure meaty bites. It wasn't dry or chewy, but the juices were not flowing as they would be from a more recently fired piece of meat.
Siu mai was the only dud. I could tell from the faded coloration of the tobiko that these had spent some time in the freezer (I know a lot of dumplings do, but the last time I had these was the immaculate version at Fat Rice). I've never met a dumpling that I didn't immediately shove in my pie hole, but these were on the rubbery side.
A very relaxing brunch on a WTF-blustery-crummy spring morning. Like I said, transportive. I can't wait to eat other types of meals here. I know from Chinatown that they have a way with whole fish and the seafood menu has many of my favorite Cantonese preps. The duck I spied on other tables looked pretty, pretty good as well. Katy's will always be queen, but I think our
cavernous suburban-Chinese throwback spot
might have gotten booted out of regular rotation for this opulent newcomer.