nsxtasy wrote:Thanks for the heads up! We're going to try it for dinner this week. Will report back.
Okay, here we go.
Forgive the photo quality, as I left my usual camera in the car. Also forgive the menu choices, some of which I would not have normally chosen. Still, I think we got a good idea of what the food is like, and hopefully the narrative and photos will convey that. If you don't want to read the entire description, the Cliff's Notes version is, I thought it was very good overall, with plenty of dishes to love and enjoy, as well as a few that I'll be avoiding. I look forward to returning and trying other dishes. This is a solid addition to Evanston, which IMHO needed a really good Szechuan restaurant.
Peppercorns Kitchen is on Davis Street in downtown Evanston, next door to the American Mattress store.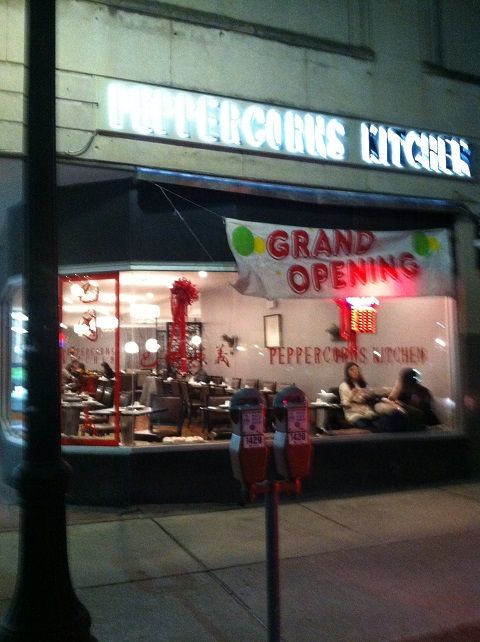 We arrived at 6 pm, and as you can see, at that hour most of the tables were empty. By 6:30, almost all the tables were taken, and it didn't start emptying until around 7:30. We didn't have a reservation, and I didn't ask if they take reservations.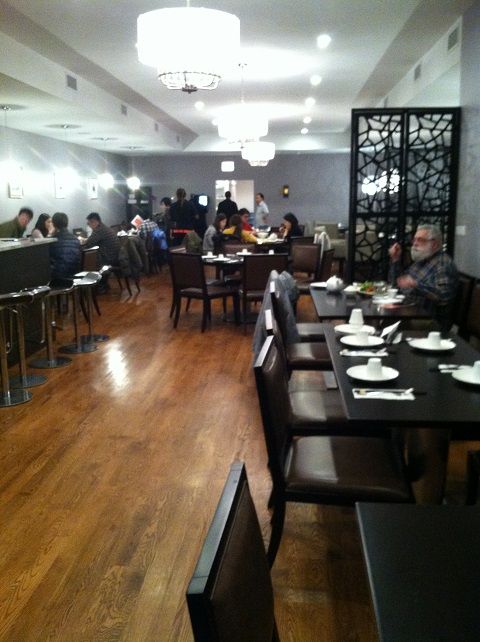 A server came, and we ordered. When we ordered the first couple of dishes by their names, the server asked us the dish number, so from that point on, we ordered by number. (I'm guessing the restaurant is so new that the servers don't know the menu by heart, the way they will after working there a while.) Spicy dishes are shown on the menu with one, two, or three red dots designating levels of hotness. We ordered dishes as is, without specifying anything special regarding ingredients, spiciness, etc. There is no alcohol on the menu, but I think we spotted another table who was doing BYO. Dishes arrived at the table one at a time, which was fine with us.
The first two dishes were appetizers. The first was Crab Rangoon (002). This is a dish I rarely order and I'm not even sure how it's supposed to turn out. The fried wonton wrapper was pleasantly crunchy, and the cream cheese filling was smooth and tasty. I didn't notice any crab. I guess it was okay.
The next dish was Pot Stickers (011). The filling and dipping sauce were decent, but the outer wrapper was overly chewy and doughy. I love really good pot stickers. These weren't awful, but they weren't great either.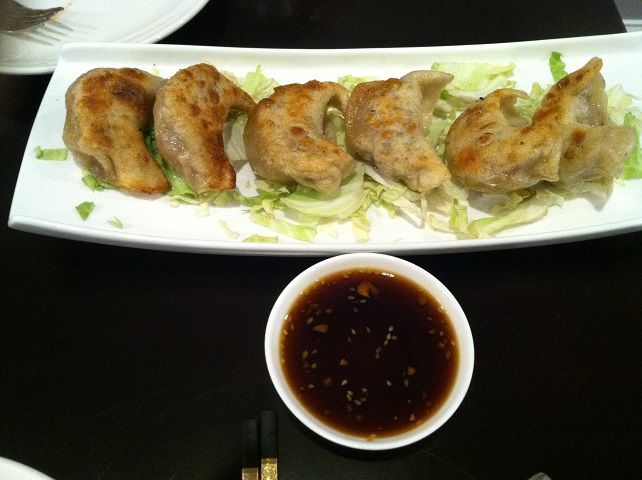 We ordered three entrees and two vegetable dishes. The first of these to arrive was the Walnut Shrimp (062), which is a mild dish (no red dots) and was in the Chef's Special section of the menu. This was the best dish of the entire meal, with tender, moist shrimp in a mayonnaise sauce with candied walnuts. It's similar (or identical) to the dish at Lao Sze Chuan called Mayonnaise Shrimp. The Peppercorns version is as good or better. A standout, and one we will definitely order again.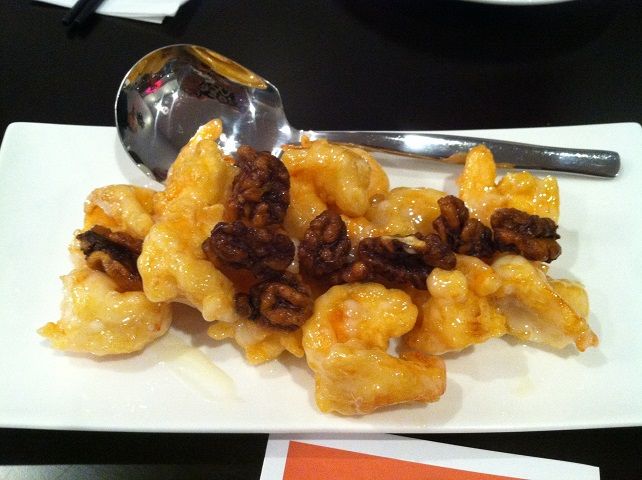 Next up was Sauteed String Beans (166), a one-dot level of hotness. This was an excellent rendition of this dish. And the spice level was rather tame, exactly what I would expect from one dot. (I'm guessing you can ask them to adjust the spice level on this and other dishes if you want more or less heat than the standard.)
This was followed by the Chongqing Popcorn Chicken (068). Polster's guess was correct; this dish is the same as the dry chili chicken dish popular at many other Szechuan restaurants. The three-dot level of hotness shown on the menu was accurate - great for those who like their food REALLY spicy, but maybe too much for a lot of folks. I thought this version was very good, and better than at Lao Sze Chuan, where it is often excessively oily. This dish is a great choice for those who enjoy spicy food.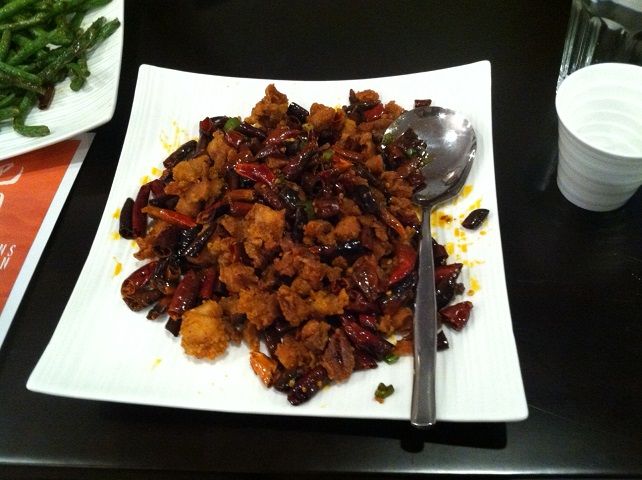 The next dish was Fried Rice with vegetables (183). I thought this was really bland, but I think the restaurant messed this dish up. Before they brought this dish and the next, they asked if we wanted anything else. Apparently they had forgotten two of the dishes we ordered. Then they brought us a dish of fried rice with beef, which was not what we ordered. The fried rice with vegetables looked like white rice with vegetables in it, not like the more typical looking fried rice in the fried rice with beef that they brought in error. I think they did a quick hack job on this dish so they could bring it out quickly.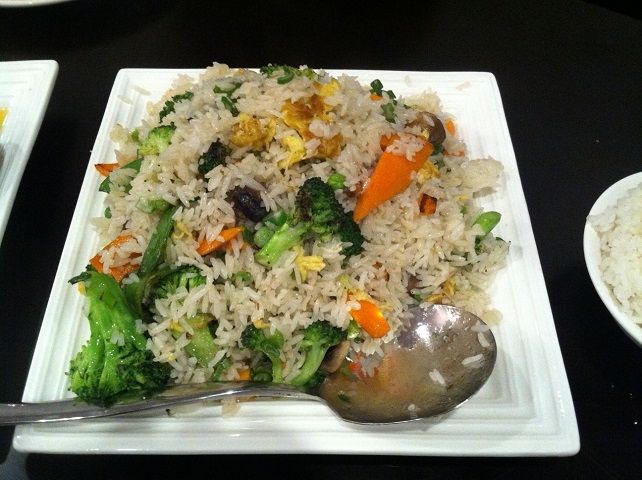 Our final savory dish was Kung Pao Shrimp (098), with its one dot of hotness, again accurately described. It was a very good version, although this too is not a dish I customarily order.
Desserts seemed a bit pricy (four of the five desserts were $6.95-8.95) and then we found out why. We ordered one of the Tapioca with Mango & Coconut Sauce (197, $6.95). I was expecting a small bowl of this dessert. What arrived at the table was tureen-sized, with at least a quart of dessert. It was mostly a rather thin liquid with small pearls of tapioca and small bits of fruit in it. It reminded me of bubble tea, but with small pearls of tapioca rather than the large ones you normally see in that beverage. I thought this was terrific.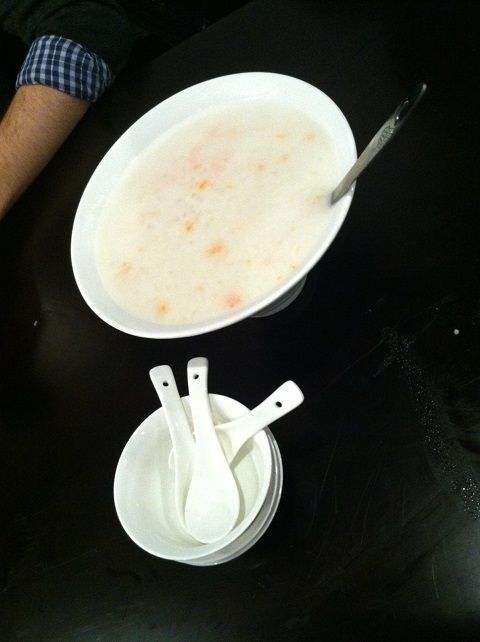 Service was friendly and helpful, but when they were slammed (6:30-7:30, as mentioned above) it took a little while until the server checked back with us so we could order dessert and then get the check. I chalk that up to the fact that they're brand new and are still figuring out how to staff to handle what is clearly a lot of business at the peak dinner hour on a weekday, so for right now I'd cut them slack on that.
All in all, I was very pleased with our dinner at Peppercorns Kitchen. I think it is highly likely to become part of our regular rotation, our go-to place for Chinese. Welcome to Evanston!
Last edited by
nsxtasy
on January 27th, 2016, 10:10 am, edited 2 times in total.