Long time lurker, first time poster, but thought this deserved a thread. I had possibly my favorite burger in Chicago, and it comes from a pop-up under the Instagram handle chicagosecretburger. (
https://www.instagram.com/chicagosecretburger/?hl=ur
).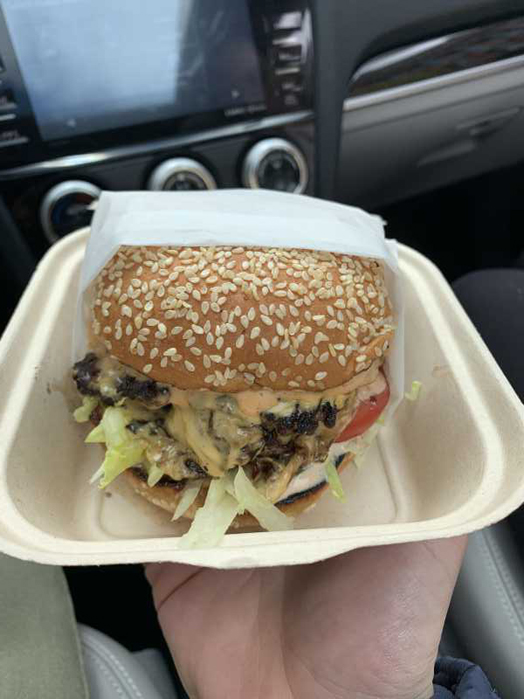 Chicago Secret Burger
Basically this guy did a lot of research and developed a burger that is best described as a cross between the Red Hot Ranch and The Loyalist burgers. He (and I don't know much about him, but he is a friend of a friend) announces on Instagram when he will be selling and you message him to set up a day/time to pickup from him in Pilsen. Yes, I know ordering a burger through Instagram from someone who is not affiliated with a restaurant, and picking it up outside their apartment is odd to say the least. But I really think this deserves some hype, and the burger speaks for itself. Two fairly thin, crispy salty patties, special sauce, lettuce, tomato, caramelized onion, pickles, and a nicely toasted bun (apparently it is the same bun The Loyalist uses). Even comes with chips, a homemade cookie, and a coke all for $16 ($18 for a beyond burger version).
If this style burger is up your ally than follow him on Instagram and see if you can get your hands on one. I think chicagosecretburger deserves to be considered one of the top Chicago burgers, so I am curious what other folks will think.