The Small Household Food Exchange got together at Phoenix Flame tonight. I think we all agreed the food was surprisingly good. As mentioned above, it's not easy to find — it's at the far end of a small strip mall behind Village Creamery. The owner is Bulgarian, and has experience as a manager at Spiaggia; his wife/chef worked at Gibson's — pretty good pedigree for such a small, out of the way place. He describes much of his food as Mediterranean, meaning it's influenced by many of the countries that border that sea.
We started with an appetizer of grilled octopus, normally three pieces, but since there were four of us, he threw in another. Perfectly cooked, melt-in-the-mouth tender (although to nitpick, I could have used a bit more char for a grilled item). Still, excellent.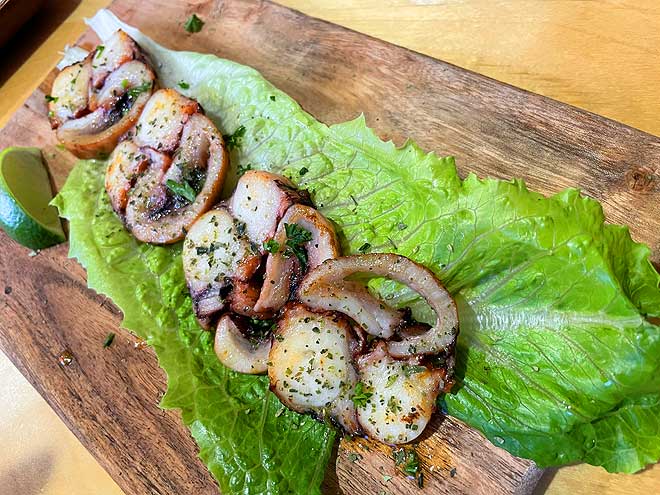 The appetizer described as "Martinez Cups" was three cups of napa cabbage, avocado poblano sauce, and one each topped with octopus, shrimp, or salmon. Later in the meal, Sr. Martinez, who inspired the dish, came by the restaurant. Interesting combination of flavors and textures.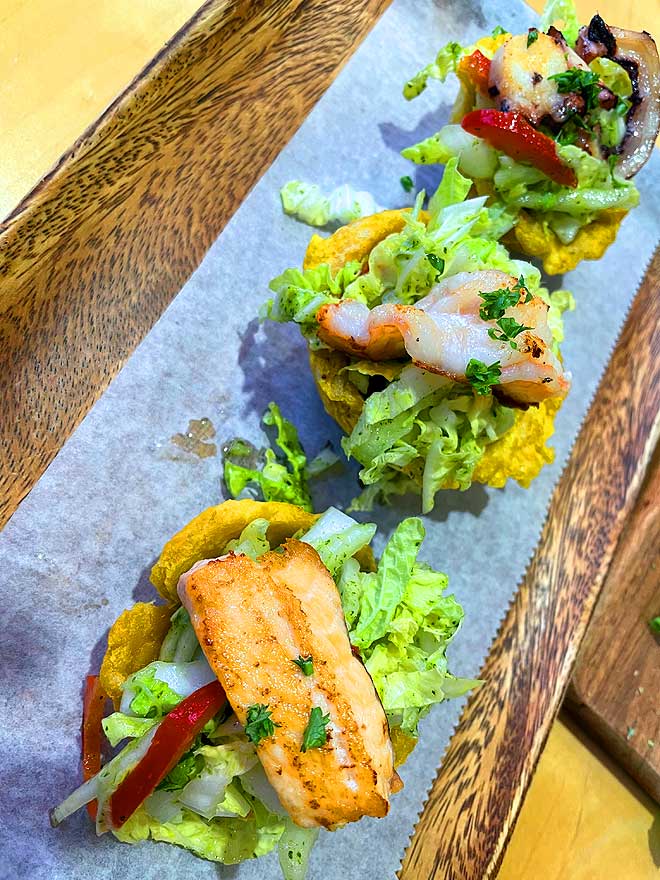 Our last appetizer was Green Plantains Chips with avocado-pico — an interesting take on typical chips and guac. The plantain chips were almost unbelievably light.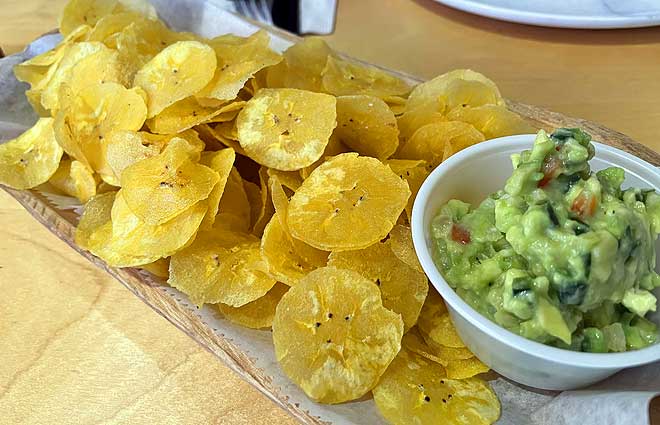 The Mediterranean Sausage was a small, coiled sausage with potatoes and vegetables. I couldn't identify the spicing, but it was tasty.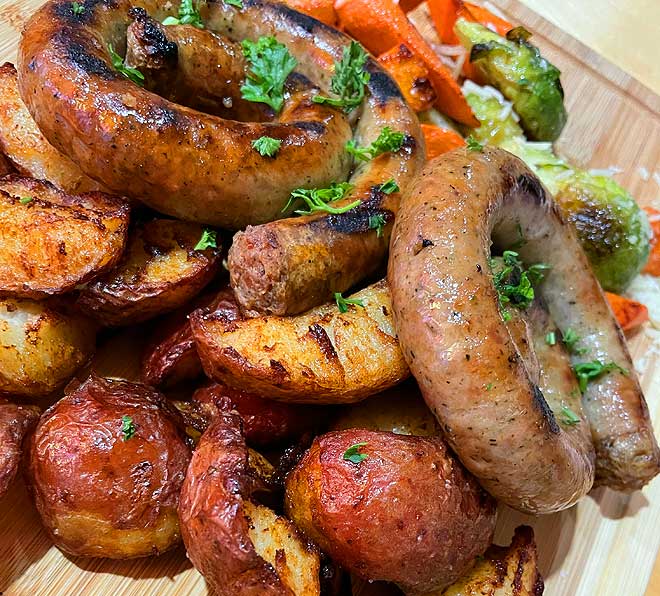 The owner said this is the way chicken skewers are served in Bulgaria — with plenty of fries, and a feta-based salad.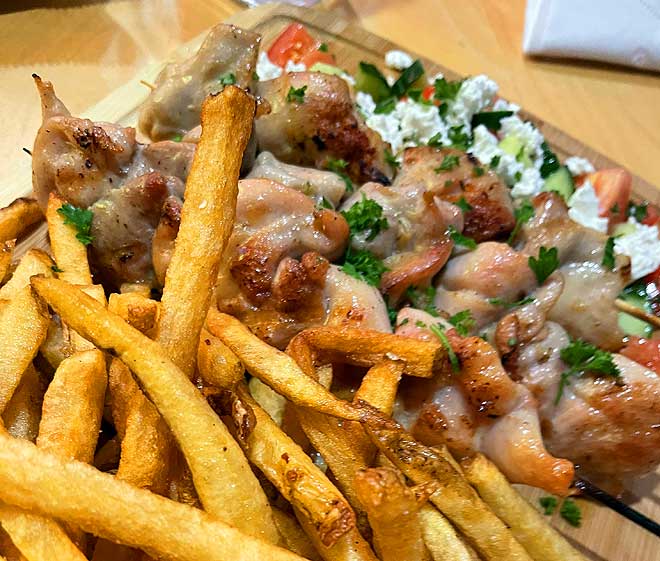 Flavorful, well-marinated short ribs and sliced pork, with potatoes and vegetables. (photo courtesy of C2)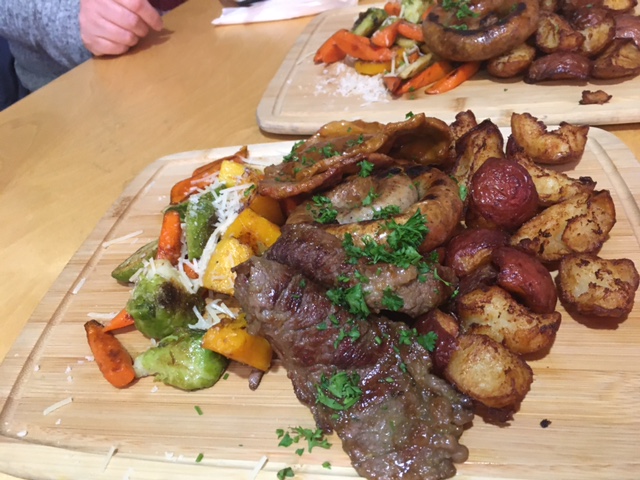 We finished with a dessert of Pumpkin Flan, although it seemed more like a mousse with a slightly crunchy topping. Not too sweet, and not especially pumpkin-y, but a fine end to a large meal.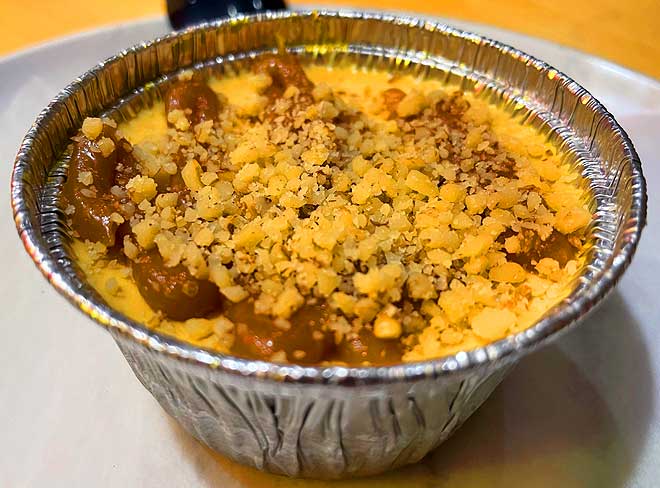 Phoenix Flame definitely qualifies as a hidden gem, and (IMHO) is worthy of GNR status, when that program gets going again.
Note — if images aren't displaying, check your adblocker, and make an exception for advertising-marketing.com.