The Evanston Lunch Group™ had a surprisingly good lunch at Tomo Japanese Street Food Tuesday. Overall, everything was tasty, and portions of the rice and noodle dishes were generous. (Are these large bowls actually street food in Japan?)
We started with a
Seaweed Salad
— in retrospect, we could have done well ordering two of these.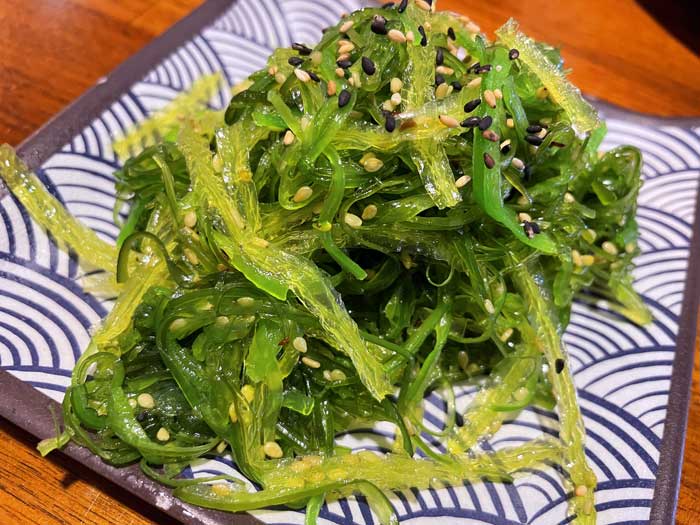 Our other appetizer was the
Takoyaki
— fried octopus dumplings, with a mayo-based sauce, and what looked like bonito flakes on top.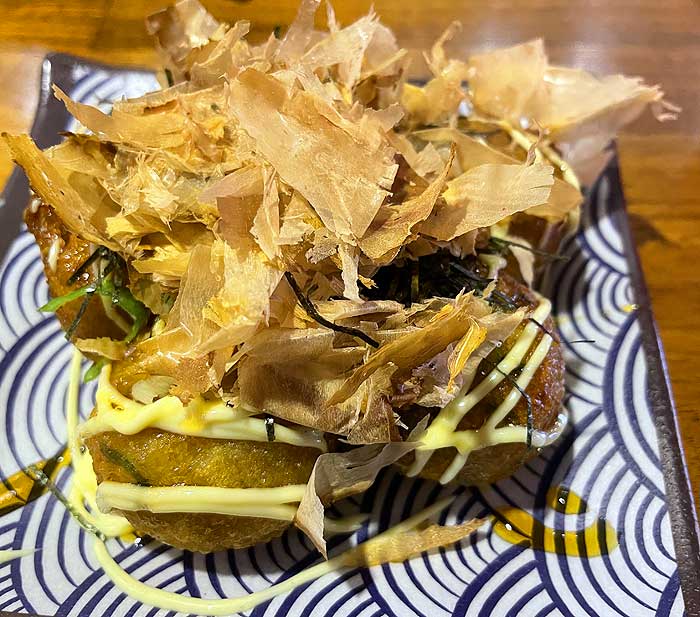 Among the larger dishes,
Chashu
was a fried rice with pork, egg and scallions.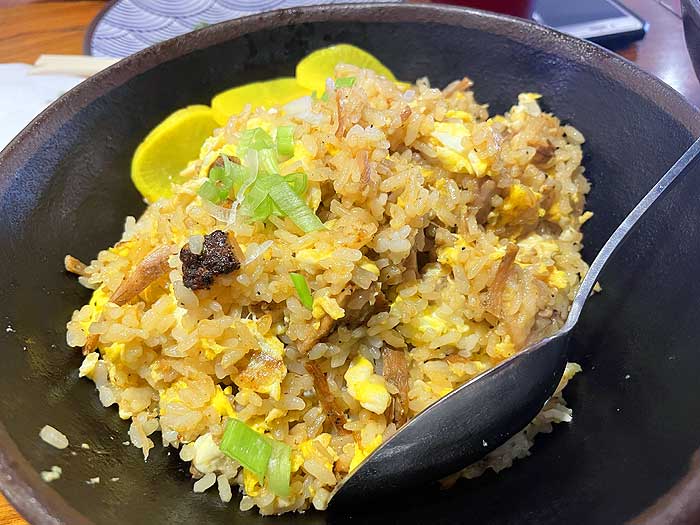 Listed as a house specialty,
Karaage Curry Rice
had large chunks of fried chicken and potato, over rice with a generous curry sauce.
The juicy fried chicken — chicken seasoned before being floured — kept on coming with
Karaage Don
, with scallions, shredded cabbage, mayo and "umami sauce" over rice.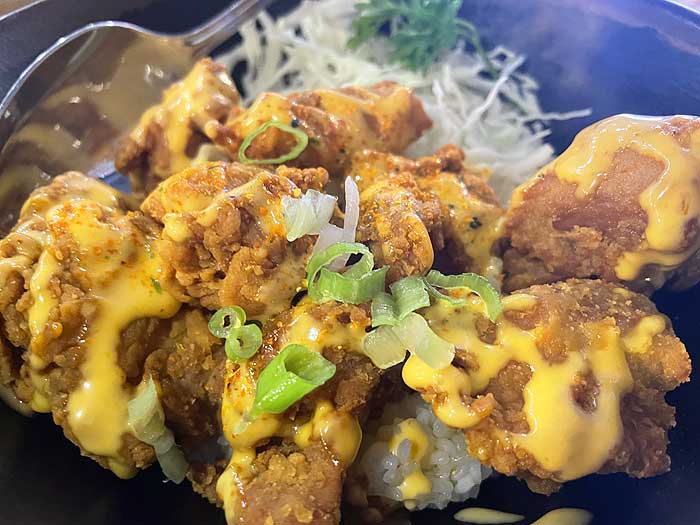 From the noodle side of the menu, we had
Yaki Udon Shrimp
— Panko-coated shrimp over noodles, more scallions, and finely shredded bonito. (It was a little difficult to spoon out onto individual plates to share; for anyone ordering it on their own, that wouldn't have been an issue.)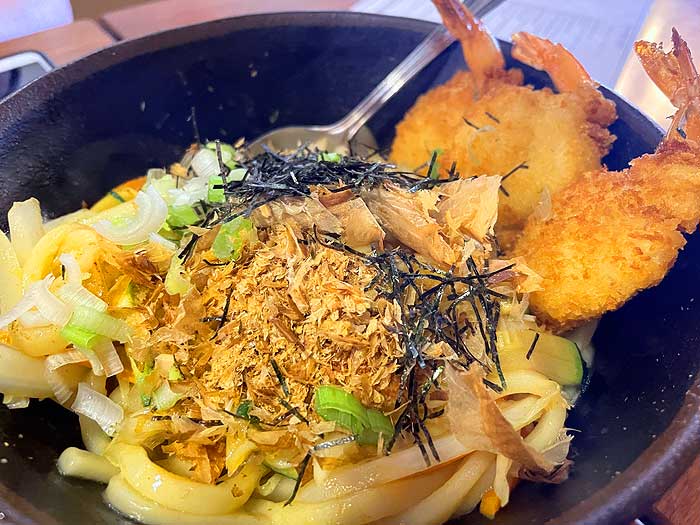 Service was particularly accommodating. The restaurant is set up for menus that come from scanning QR codes, then ordering electronically through your phone. Seeing that we were having trouble (for example, we usually share everything, and there was no way electronically to determine how many portions were included with the Takoyaki), a server came over, with paper menus, and was able to answer questions and take our order. Also, suspecting that none in the group was of Asian descent, she offered forks along with the chopsticks.
While some disagreed as to what was the favorite dish, I think I can reasonably say that all found the food notably good — especially for such a small place.
Tomo Japanese Street Food
1726 Sherman Ave

Evanston, IL 60201
(847) 425-0069