LTH,
Had the pleasure of meeting MapleLeaf and family at the Purple Asparagus Thyme outing last week and, if you can believe it, the conversation turned to restaurants and food. As soon as MapleLeaf started to describe Cafe Trinidad I was hooked.
Joined by ReneG and m'th'su, MapleLeaf, who, with his wife, has been to Trinidad, offered suggestions as to the menu, mainly stay away from the
Mauby
, a strongly astringent drink made from bark. Of course mauby was the first thing I ordered
and, no surprise, MapleLeaf was absolutely correct, quite bitter and incredibly mouth puckering. ReneG commented mauby was particularly insidious as, even after you swallowed, it kept building.
The waitress suggested mixing mauby with their Sorrel drink, which tastes quite a bit like Hibiscus, also called Jamaica in Mexican restaurants and on Maxwell St, which smoothed out the flavor.
Of the dishes tried I especially enjoyed Jerk Chicken, particularly as the side rice and peas were liberally coated with habanero laden jerk sauce. I was given a choice of sides and opted for Potato and Chana, which is potato and chickpea in a mild curry sauce.
Jerk Chicken w/Potato & Chana.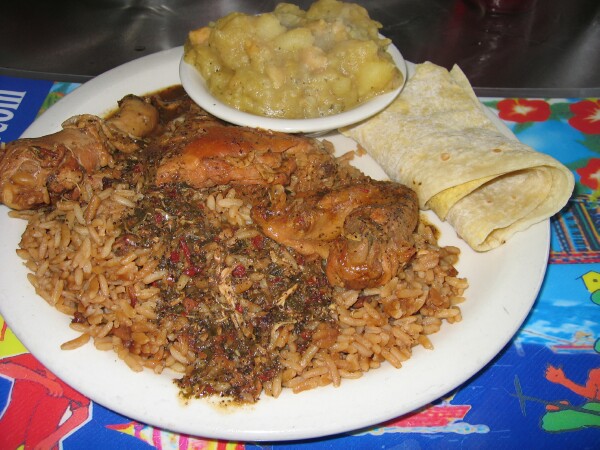 Mapleleaf went with the Roti Wrap, nicely filled with shrimp, potato & chana. The Roti wrap is quite large.
Roti Wrap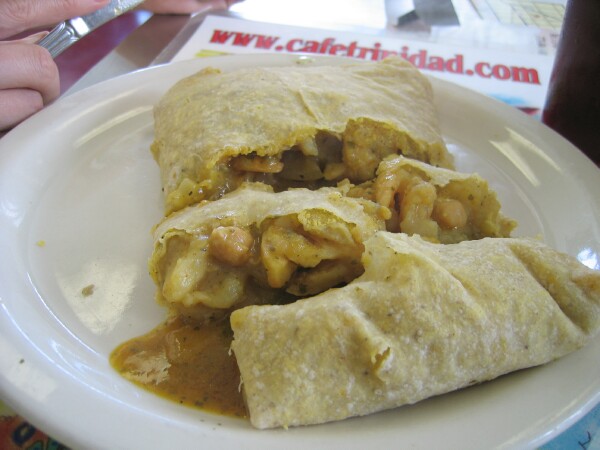 MapleLeaf's cute as a button daughter went with Macaroni Pie.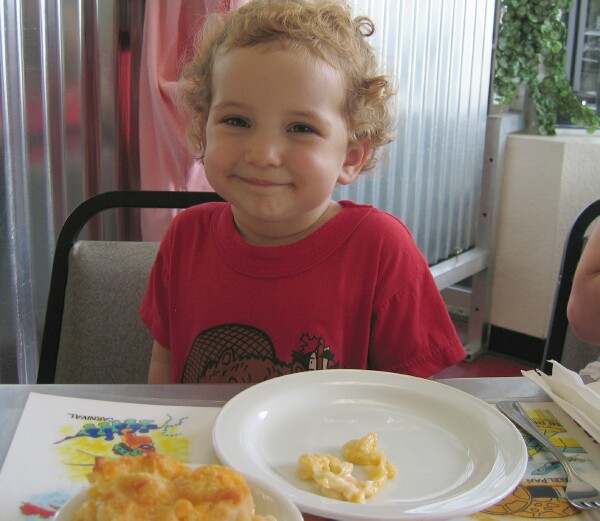 And Mrs. MapleLeaf with curry chicken, which was somewhat mild, but flavorful. I especially liked the side dish she ordered, cucumber chow, very refreshing.
Curry Chicken w/cucumber chow.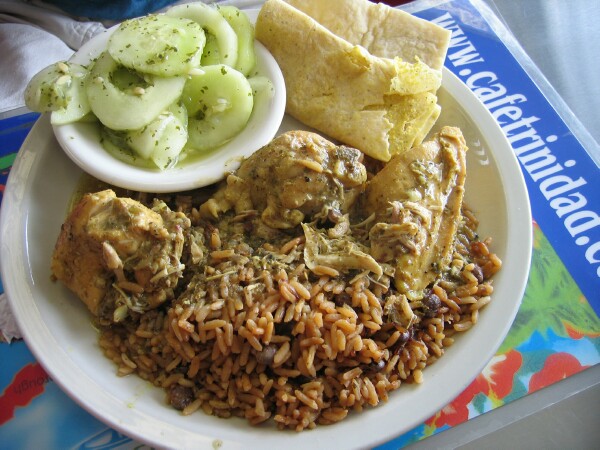 ReneG went with oxtail stew, which was my least favorite. Good flavor, but somewhat fatty pieces that seemed like they could have used another hour or two of braising.
Oxtail Stew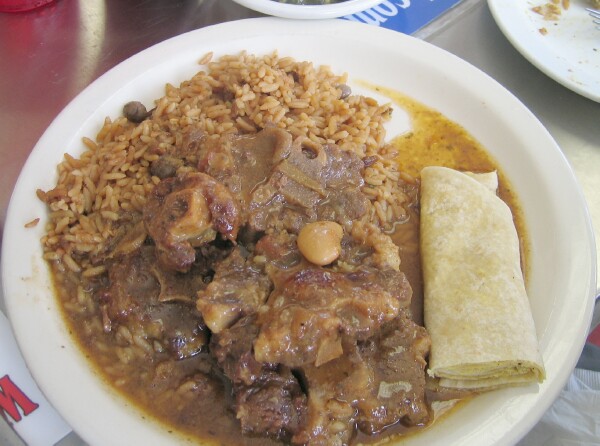 If the delicious curry goat is any indication of Cafe Trinidad's talent with braise/stew preparations we just caught the oxtail on an off day. Curry Goat was really quite good.
Curry Goat w/plantain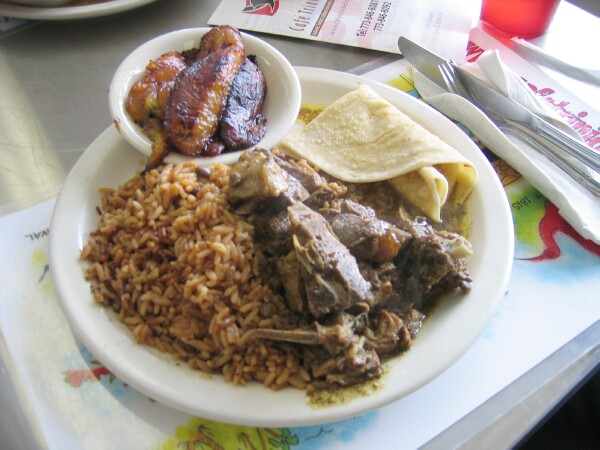 We also had a side of callaloo, a "creamy mix of spinach & okra" which I thought tasty, if a bit bland.
Callaloo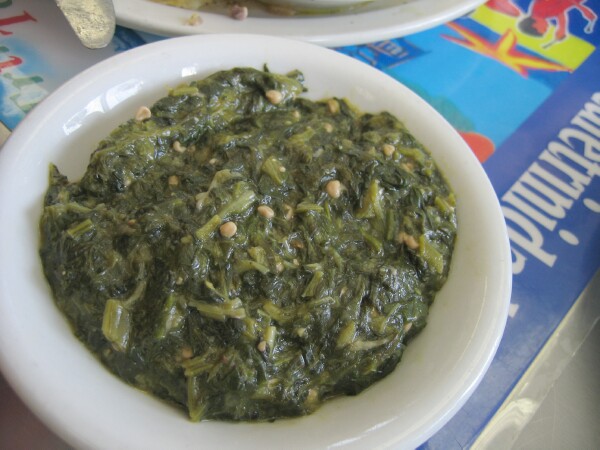 We finished our meal with Banana Pudding, which seemed to be greeted quite enthusiastically.
Banana Pudding.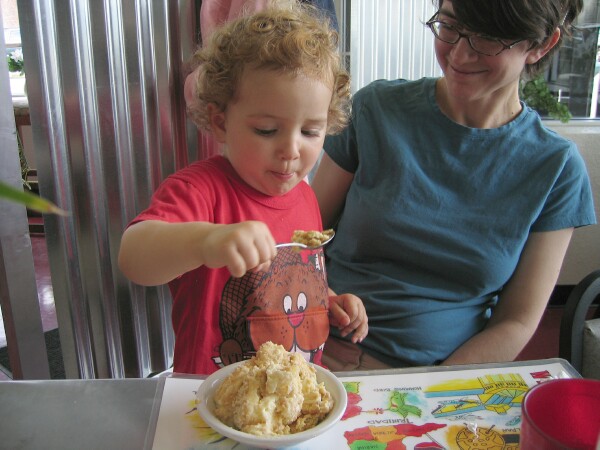 I very much enjoyed lunch at Cafe Trinidad, good food, better company, efficient, friendly service and very reasonable prices.
Enjoy,
Gary
557 E 75th St
Chicago, Il 60619
773-846-8080
http://www.cafetrinidad.com