LTH,
It had been a while, but as I read BR's
GNR
nomination of Sunshine Cafe I was reminded how much l liked Sunshine Cafe in general and homestyle Japanese food in particular. In recent months I've been 4-5 times for lunch, Wednesday being my last visit, and the food has been amazingly consistent, always good, grilled mackerel very good.
Words like homestyle, simple, unpretentious are often misleading, implying easy, lack of thought, anyone can do it, sure, pretty much anyone can toss cold tofu on a plate and eat, but temperature, texture, consistency, management of other elements such as dried bonito flakes, spring onion, grated ginger, forming an attractive delicious whole are anything but simple.
Hiya Yakko (Chilled Tofu)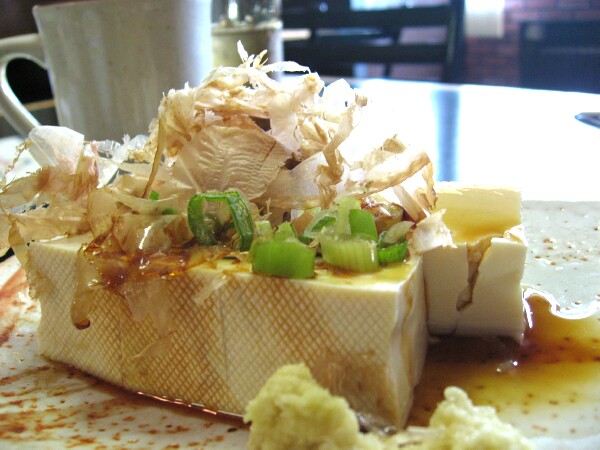 Tsukemono (
Pickle
), Goma-ae (
spinach
), Musubi (
Rice ball w/umeboshi in background
)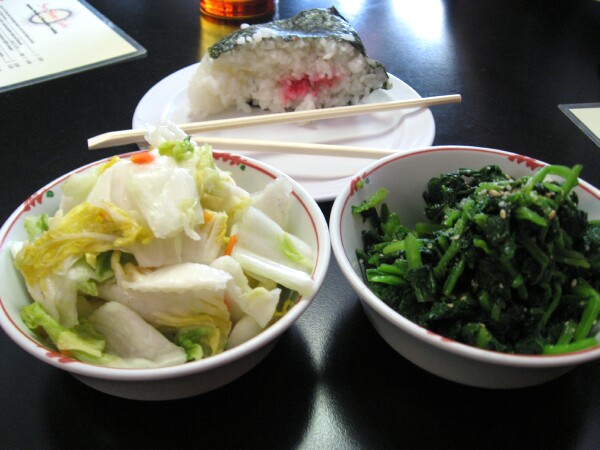 Musubi w/umeboshi (
Pickled plum
)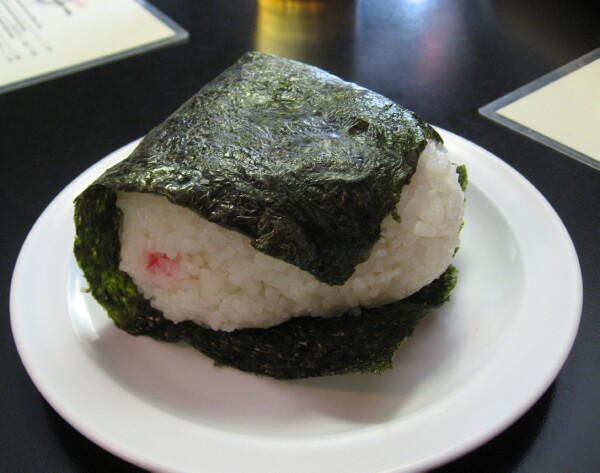 Gyoza, Miso soup in background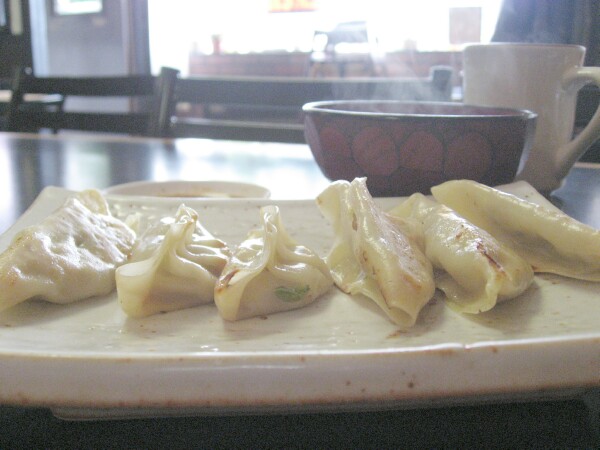 Potato Croquette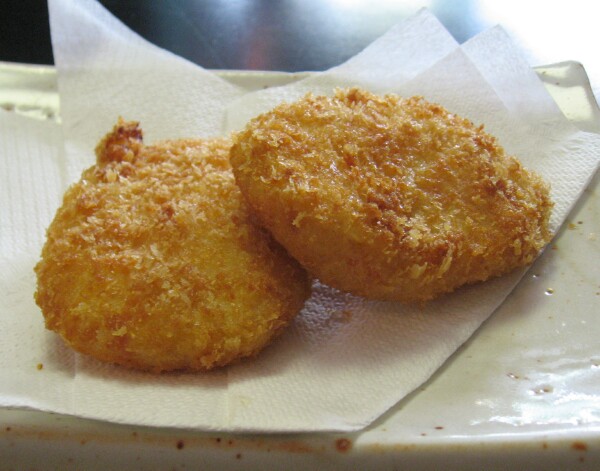 Mackerel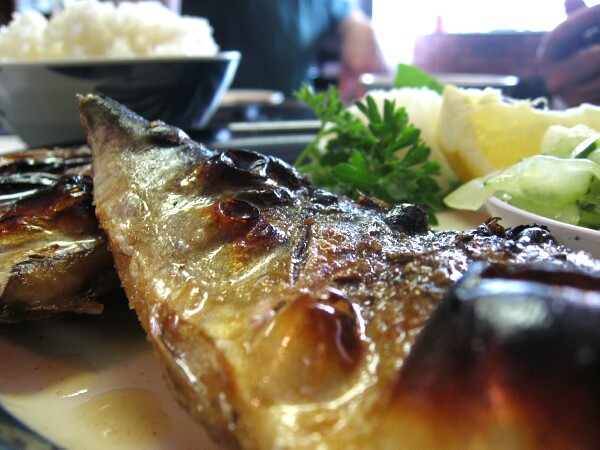 Sunshine Cafe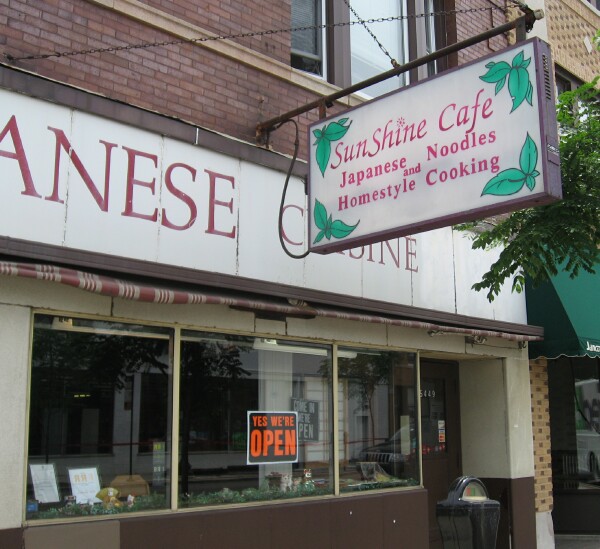 Good-by, see you soon.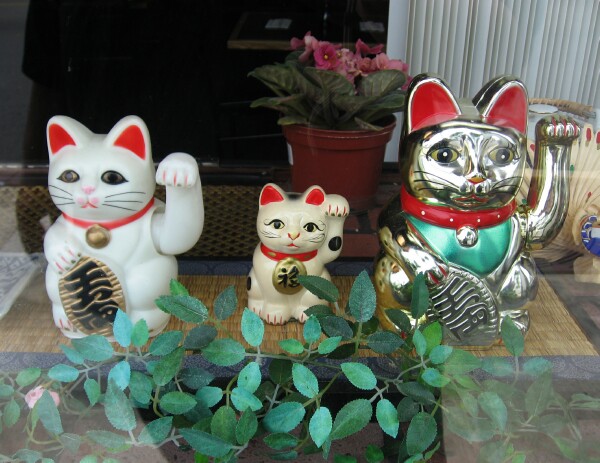 Enjoy,
Gary