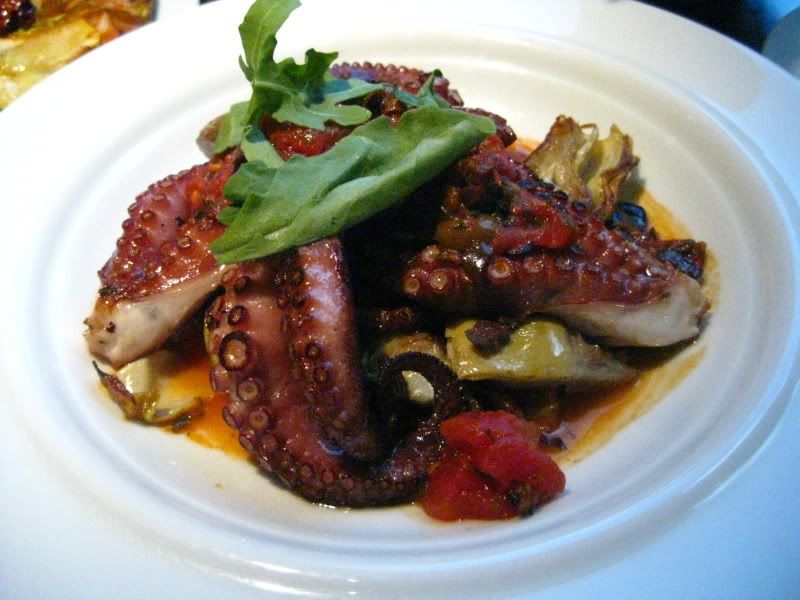 Cafe Spiaggia proves yet again to be an excellent choice for lunch. We split a Mercato pizza with burrata, summer squash and corno di capra peppers and the Polipo (octopus) entree with artichokes, tomatoes and olives and both were exquisite. The pizza was a much bigger portion than the octopus, so it was smart to split the dishes. Our waitress brought us sharing plates without us even having to ask. Our pizza did arrive with a few less squash blossoms than the pizza on Spiaggia's website, however, we are not complaining.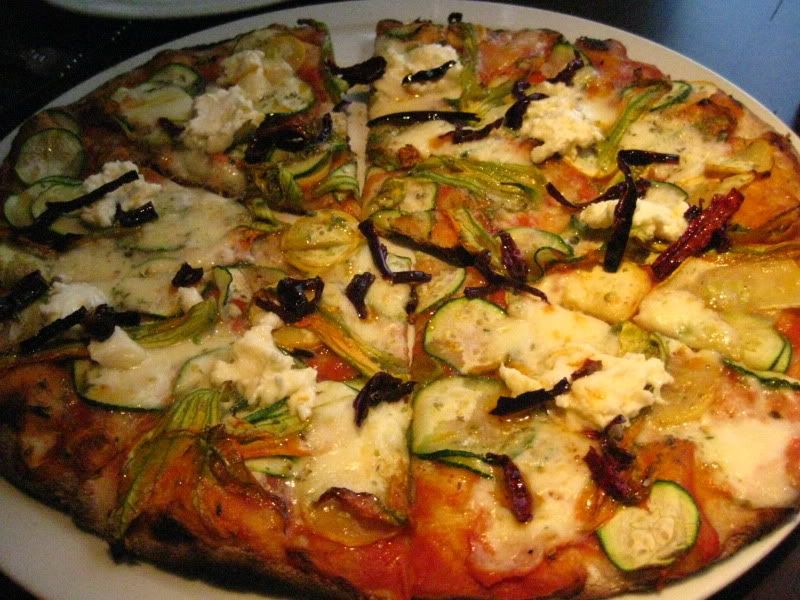 The bread to start off our meal is great – homemade and a little heartier than typical Italian white bread, and the accompanying olive oil is excellent, with a fruity flavor. The cheesy cracker bread is yummy as well. I ended up dipping the cheese cracker like a chip in the leftover tomato-olive sauce from the grilled ocotopus.
For dessert, we asked for a recommendation, since the sorbetti, gelati and tiramisu all looked great. Our waitress suggested the gelati and recommended pistachio & espresso. We ordered those two along with orange blossom honey. The honey and espresso both had distinct flavors, but the pistachio could have been nuttier.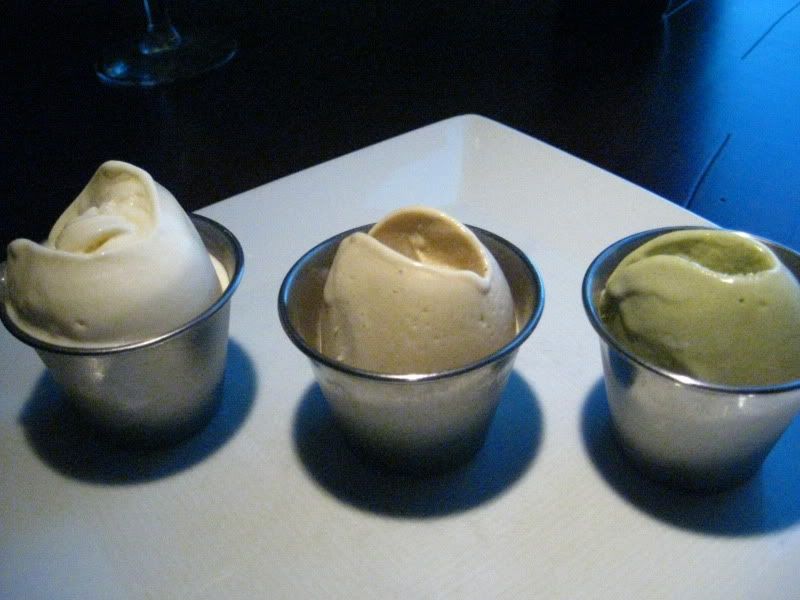 Our one complaint is the view from the window overlooking Michigan Ave is obscured by a dirty ledge. I know there is not much that can be done about the architecture of the building, but perhaps some flowers would do the trick? Really anything would be nicer than the smudgy overhang.