It was a hectic, amazing day at Wiener and Still Champion.
It started with Guy Fieri, host of Diners, Drive-ins and Dives, sampling a Dipping Dog™ with each of the dipping sauces. Then he started mixing dipping sauces. And he commented on the lightness and crispiness of the batter.
Then Gus taught him how to make one himself.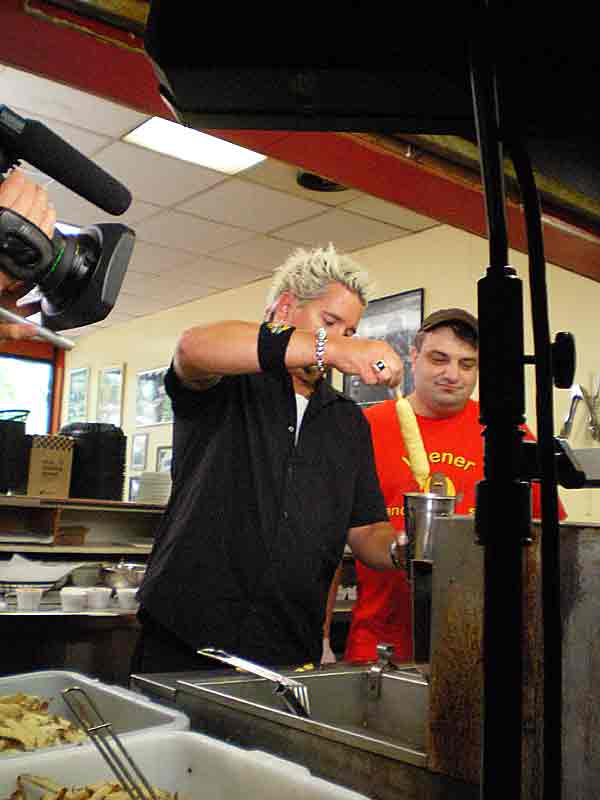 On to sampling Country Fried Bacon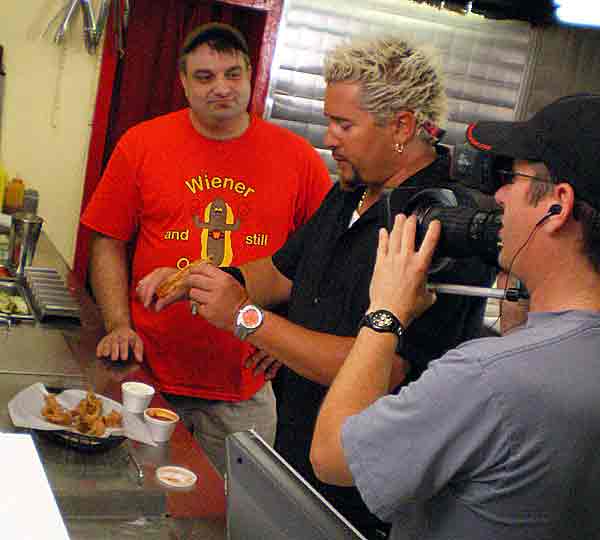 And encouraging the sound guy to inhale mass quantities of Country Fried Bacon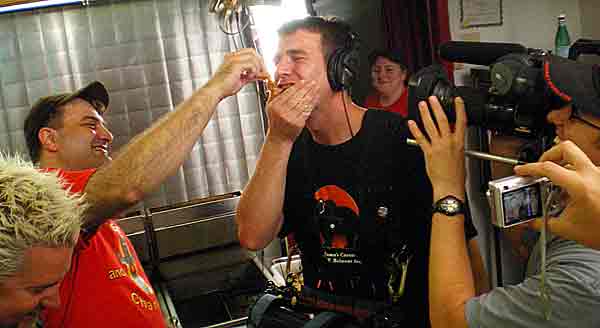 Guy also sampled the small (1 lb.) Undisputed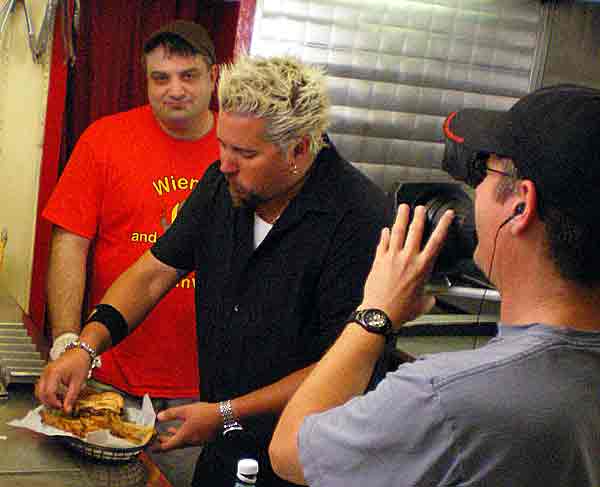 Which, of course, is wimpy compared to the Triple Undisputed (3 lbs of meat)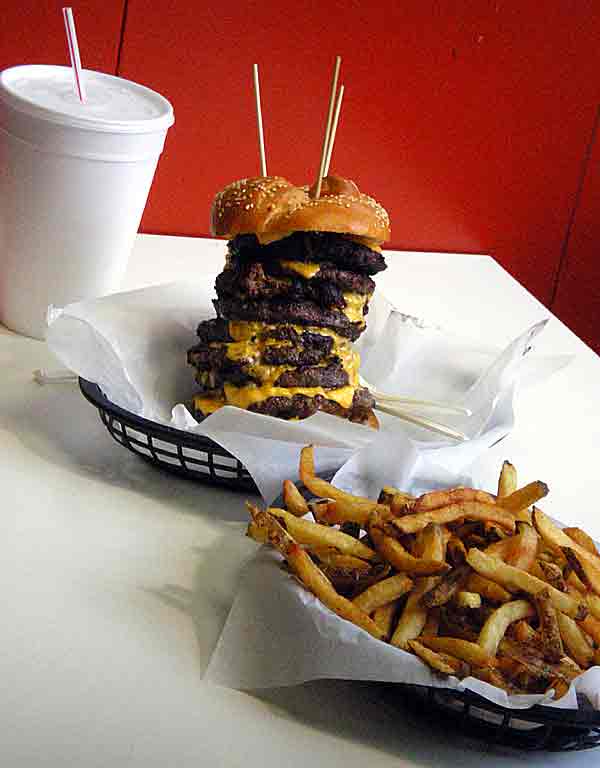 Which Juan finished off on camera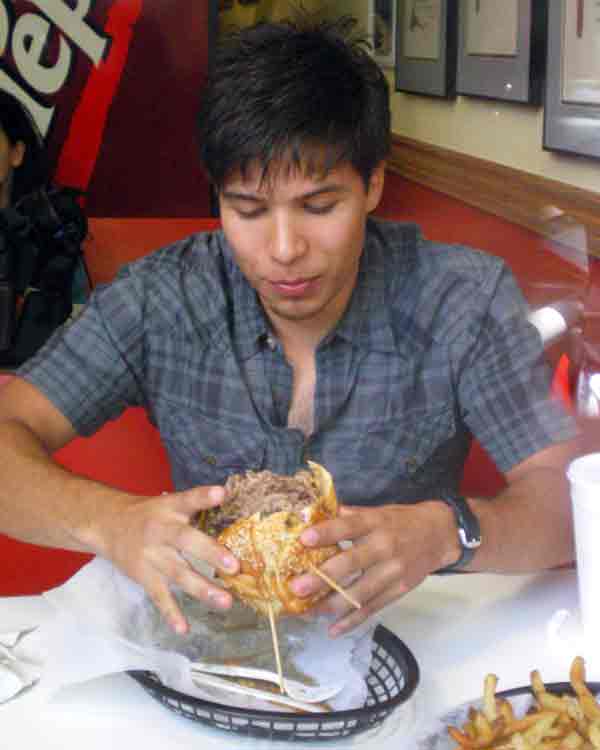 Producer Mike kept everything almost under control. Here, in the monitor, Guy is telling the very laid back Gus "You gotta cut back on the caffeine, man." Note Gus' hand-operated French Fry cutter in the background.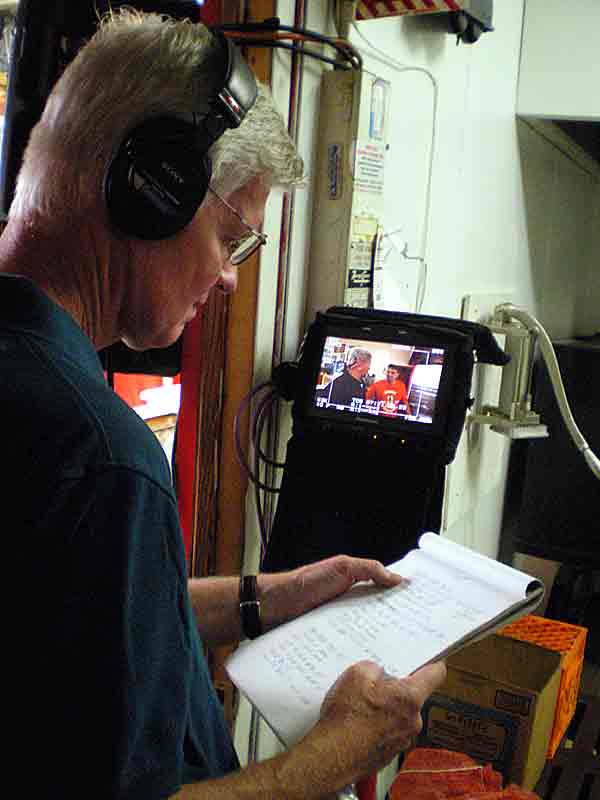 Between takes, Guy was friendly and generous with his time, acknowledging cars driving by and waving, and taking photos with anyone who asked.
He shows off his tatoo to the Mhays family.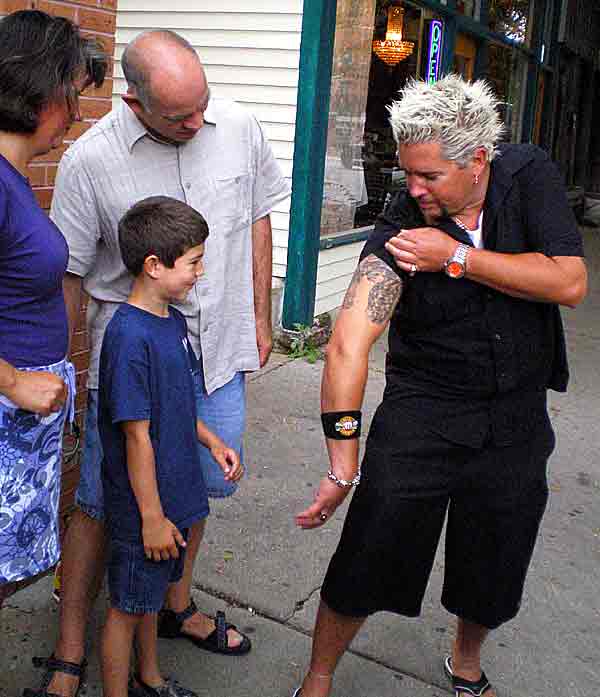 HungryZ and friend were there.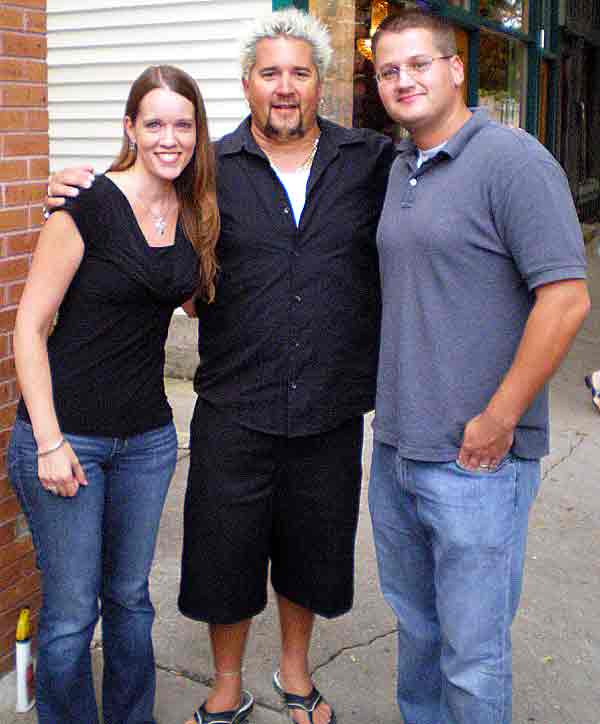 As was fastfoodsnob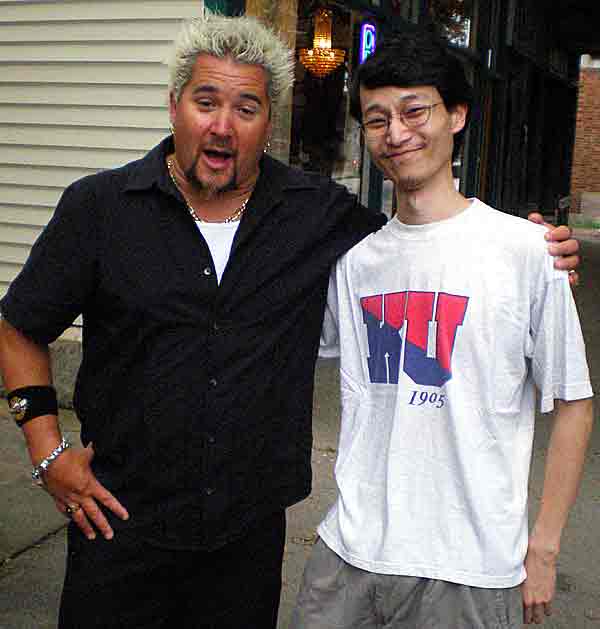 As taping wound down, Producer Mike took Gus, Heather22, and a rather over-stuffed Juan for a spin in Guy's trademark red Camaro.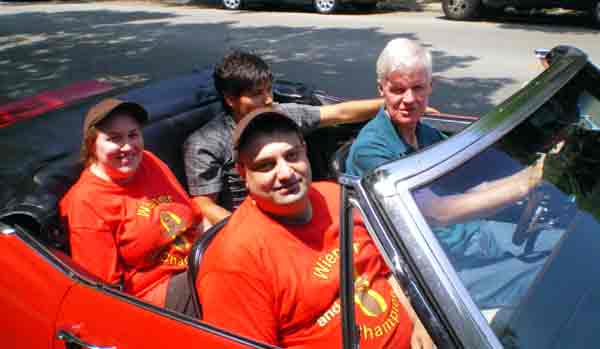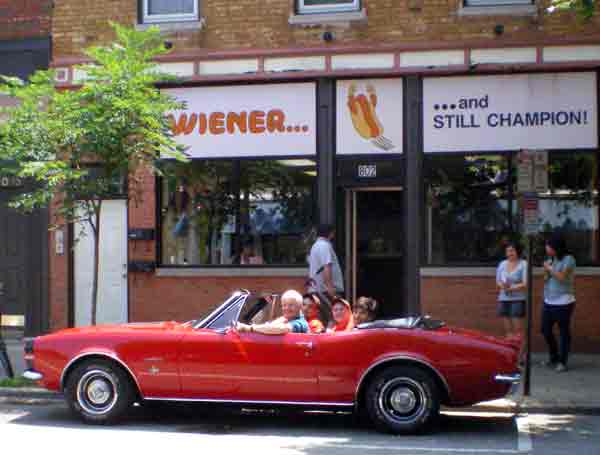 What a fun day. I even got a signed cap.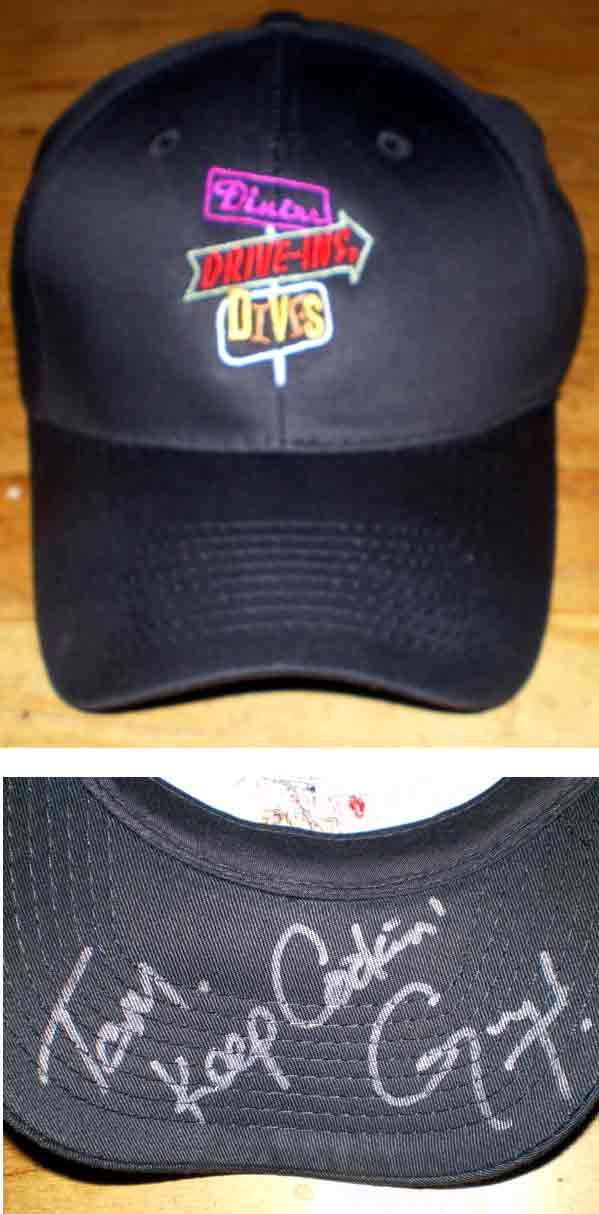 Last edited by
nr706
on July 11th, 2008, 4:22 pm, edited 1 time in total.