So I went with a group of LTHers to Ed's over the weekend. I've had great success there in the past and this trip was no different. They offer a wide variety of Northern Chinese dishes and I thought everything was very well executed overall. I'm still shocked that Bridgeport that support three Northern Chinese spots within a quarter mile of each other, but they were all full on this rainy Sunday night.
Northern Chinese cuisine (which at Ed's spans Beijing as well as the Northeastern Provinces known collectively as Dongbei) is noted for its emphasis on wheat as a primary carbohydrate as opposed to rice like most of China. With that in mind, we started off with a number of wheat based appetizers (as if we needed a reason).
The vegetable potstickers had a nice thick and chewy texture.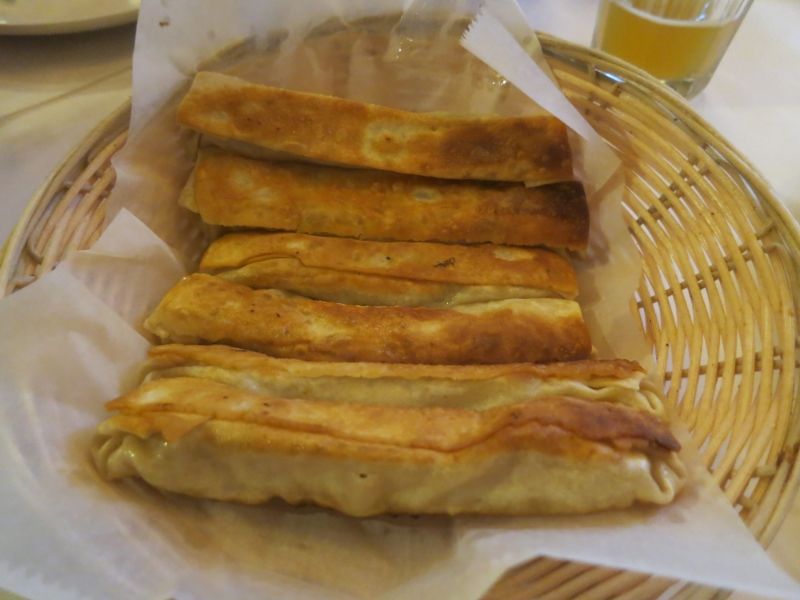 Cigar shaped dumplings stuffed with pork. The dumpling wrapper is fried all around and crunchy.
We ordered two types of stuffed pancake: onion and smoked pork. Both were delicious though the smoked pork was really a stand out.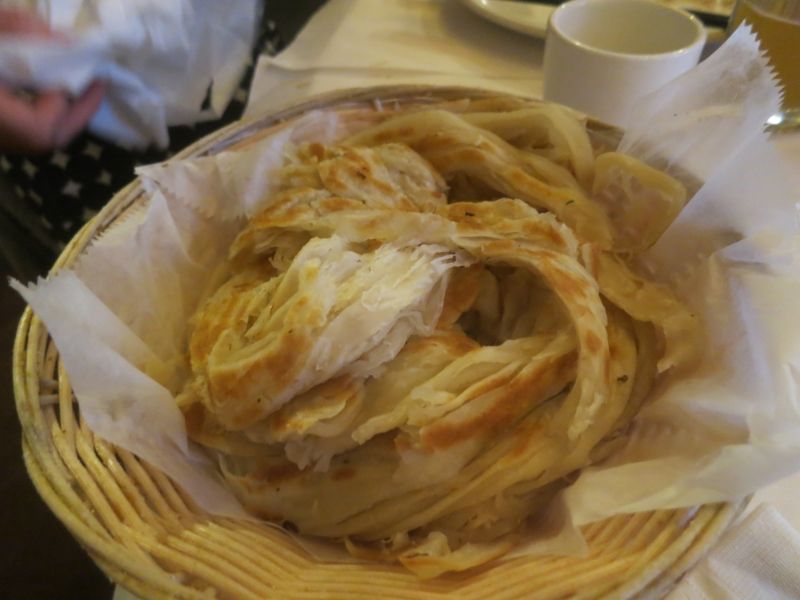 The northern style pancake uses a different batter than the rest and was probably my favorite of the wheat-based appetizers. The dough is stretchy and chewy with nice crispy edges. Next time I'll order this with the entrees rather than as part of a dumpling barrage.
Listed as Shanghai style on the menu, this is a solid rendition of soup dumplings, though sadly with very little soup. Good flavor on the stuffing and great texture of the wrapping (and they are placed on a slice of carrot to make sure they don't stick to the steamer). Not sure why they had so little soup inside them though.
From there we ordered some entrees. Of course we ordered two noodle based entrees as well.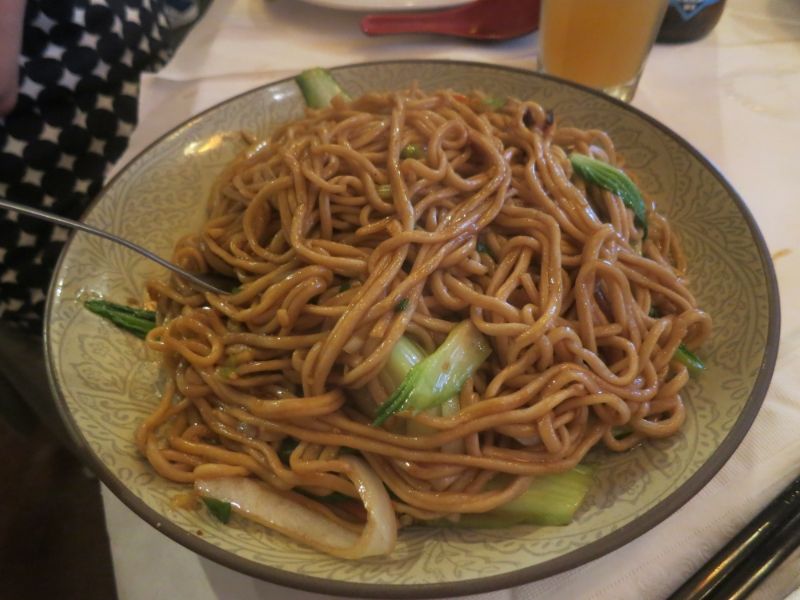 They called this one the Shanghai style noodle and it was a simple preparation with little more than soy sauce and onions. The noodles though had excellent texture.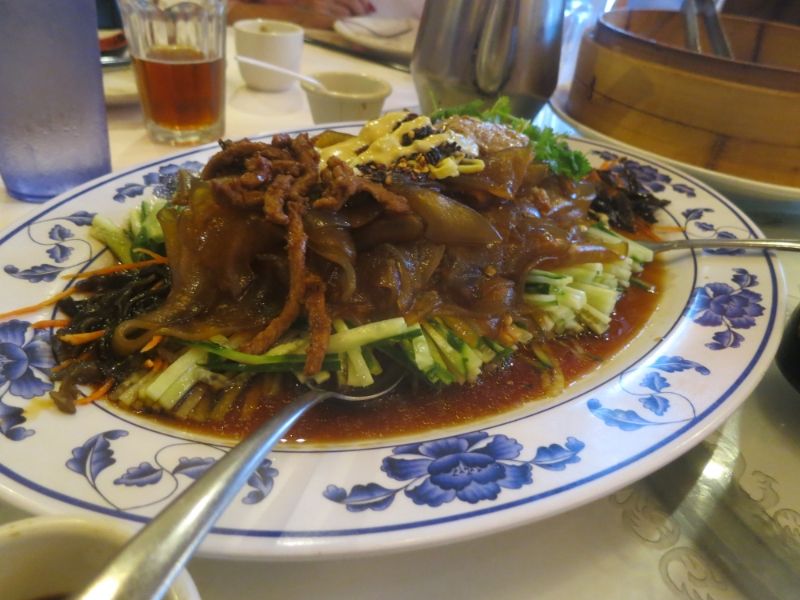 This was one of the winners of the night. It's a cold mung bean noodle preparation that contrasts the soft and chewy noodles with crunchy raw cucumbers. The dish tasted a lot like neongmyun noodles from a Korean restaurant and I imagine they share similar roots.
There were two stand out vegetable dishes as well.
The dried tofu with celery was a surprise hit since the preparation was so simple yet so effective. The celery flavor was prominent and bright and married beautifully with the earthiness of the firm tofu.
I was expecting something different when we ordered the eggplant with garlic sauce. What came out was a remarkable sweet and sour eggplant preparation that I thought really popped, though I can understand those who felt it was too sweet. It's certainly a sweet dish, but I thought it was balanced out by the chillis and the wonderful meaty mushrooms. The outside of the eggplant was quite crispy while the inside was white and custard-like. I particularly enjoyed the dish with a splash of the black vinegar sauce they had on the table.
We did order some meat as well.
The lamb with cumin (bone in!) is a well known quantity at this point and I really enjoy the rendition at Ed's. The lamb is fatty and quite gamey, but I think the dish really benefits from the richness of the meat. It stands up to the roasted whole cumin seeds that pepper the dish and make each bite intensely flavorful. This is only for people who really enjoy the taste of lamb.
I had read that sweet and sour pork is a famous Dongbei dish. Their version slices the pork into small cutlets rather than cubes so the bites are particularly crispy. I enjoyed it, though once again some thought it was too sweet. I think the preparation has plenty of sourness to stand up to the sweetness (once again with a splash of vinegar). I wouldn't enjoy an entire plate of this dish, but as a part of a larger menu, I enjoyed it quite a bit.
The menu is huge and I've come no where near exploring the entire thing. This is the kind of restaurant where you shouldn't be discouraged from ordering a dish because the name sounds simple. You never know how it's going to turn out. I find myself growing to really love Northern Chinese cuisine and I think it's awesome that a small stretch of Bridgeport is home to three restaurants that represent this lesser-known cuisine. Ed's has the broadest menu and remains the lynch pin even as the options in the neighborhood increase. Northern Chinese food seems to be a cold-weather friendly cuisine and I look forward to more trips in the colder months to sample some of the heartier fare.