LTH,
Hanging out in South FL for a few more days so, after dropping off the wife at the airport, I headed down to Miami with a LTHish stop or three in mind.
First up was Calle Ocho , the wonderfully interesting Cuban area just West of downtown Miami. Simply driving on Calle Ocho (8th Street) is an exercise in sensory overload and, as we all know exercise tends to make one hungry, so I stopped at Versailles for coffee and a guava and cheese pastry.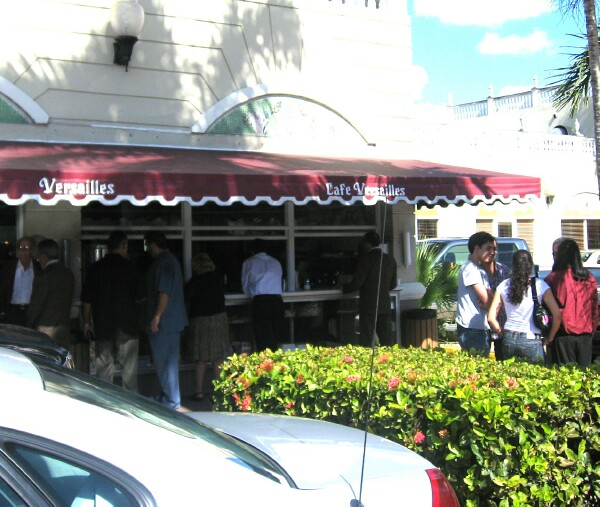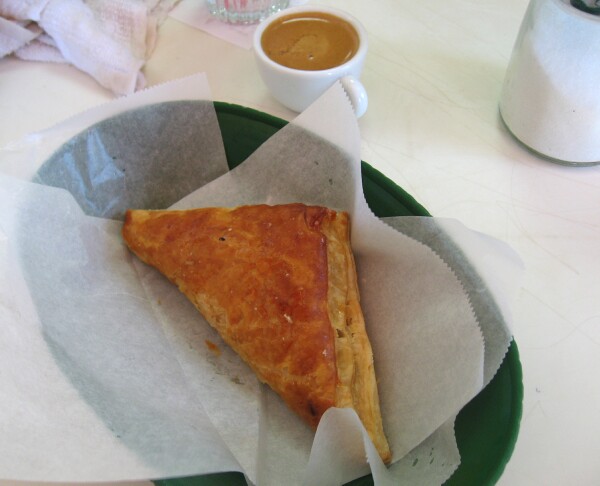 Versailles is by no means a tourist version of Cuban food, with four distinct areas, bakery, restaurant, party room, and outdoor walkup window. Very enjoyable for both culinary offerings and a distinct 'no longer in the States' feel.
I planned on heading over to Miami Beach/South Beach, but traffic was daunting, took me an hour to go the mile or so to the first causeway over which was blocked off, as were the next two causeways. Basically three hours of driving to finally find an open causeway to Miami Beach. Brutal.
In need of comfort food, and finding myself much higher up on Collins Ave then I intended, where else could I go but the Rascal House, an old school Jewish style deli of the first order.
New pickles and slaw were an immediate restorative.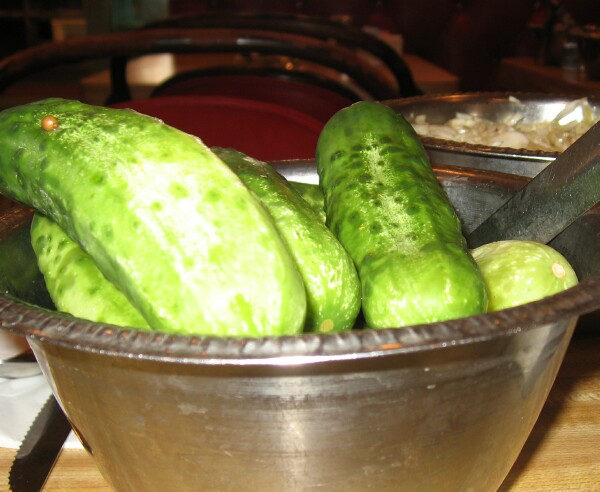 One sip of matzo ball soup and memory of the insane traffic started to fade.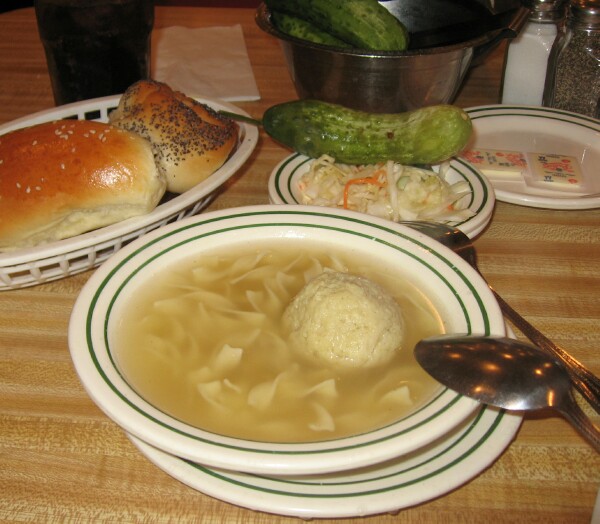 And, finally, the best mood altering drug I know, pastrami.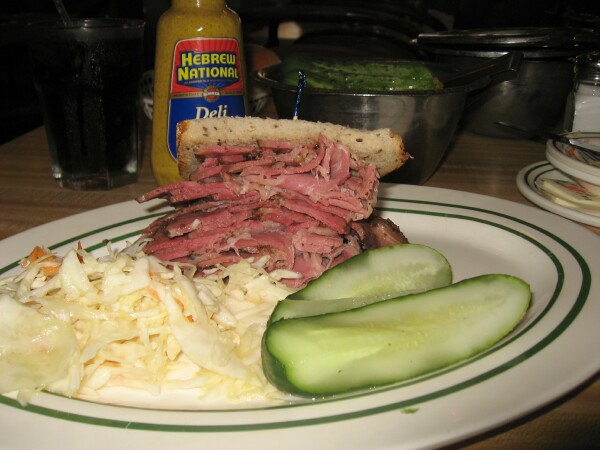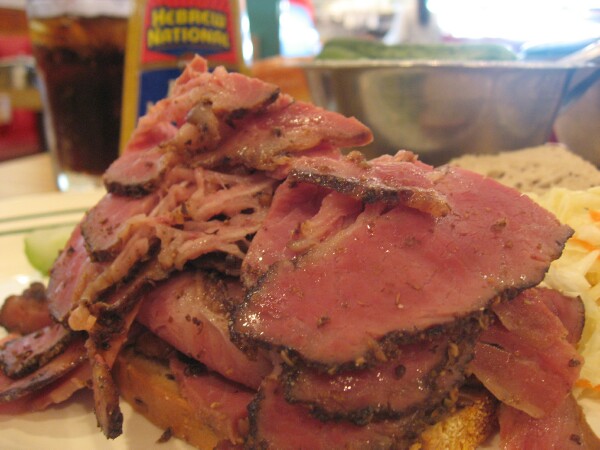 Soup was fine, but the pastrami was dead-on, rich, meaty, verging on aggressive spice notes, just terrific.
My plan was to wile away a few hours and have dinner at TapTap, which Jazzfood recommended in
this
thread, but 4-hours to go just a few miles had taken its toll and I headed back to Boca Raton.
Speaking of Jazzfood, he recommended two other places, both of which I will post about. Pelligrino's in Deerfield Beach, a first cousin to
Rao's
in NY, which was terrific and Flakowitz for whitefish spread, terrific as well. Jazzfood is two for two on recommendations.
Flakowitz just happens to be next to one of my favorite restaurants in all of South Florida,
Fran's Chicken Haven
, where, of course, we stopped for lunch prior to picking up whitefish salad.
Fran's Chicken Haven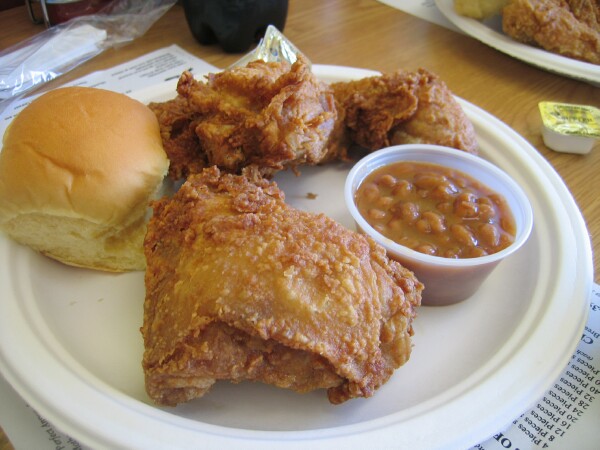 I do want to emphasize, prior to my post, that
Pellegrino's
is a real gem, friendly, in a surprisingly understated NY City fashion, clear clean flavored well done food.
Enjoy,
Gary
Versailles Restaurant
3555 SW Eighth St
Miami, FL 33135
3054440240
Rascal House
17190 Collins Ave
Miami Beach, FL 33160
305-947-4581
Pellegrino's
847 SE 8th Ave
Deerfield Beach, FL 33441
(954) 418-0611
Last edited by
G Wiv
on December 12th, 2006, 9:05 am, edited 1 time in total.