Lagniappe, Marquette -
So, went up to the UP for a week or so, and one of the joints I finally got to try was Lagniappe.
I really wanted to try the newish Middle Eastern / Indian / Greek place, Rubiyat, but it just didn't work out that way.
Lagniappe is an underground joint, a steep bank of stairs leads to the entrance from Washington street. Inside, it's dark. You will soon
forget about any sun shining outside when you walk into this place. Lots of wood, faux Nawlins shanty is the obvious
theme here. The first thing I was drawn to was the wall of hot sauces with little one ounce plastic cups for sampling:
I finally got to try the lauded Marie Sharp's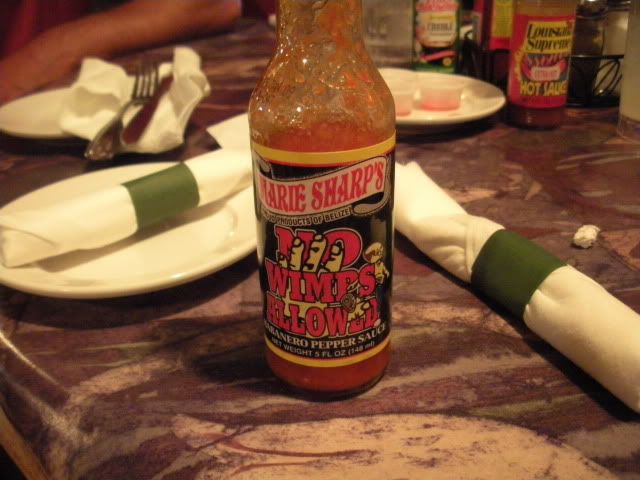 I and one d/c were instant fans. Not overpoweringly hot, and really nice flavor. My tastebuds told me there was a good
amt of good toasted onion powder in it. If I ever see a bottle, I'll buy it.
Starters - Blackened Alligator, and Gumbo:
Hunger got the best of us, the camera came out late: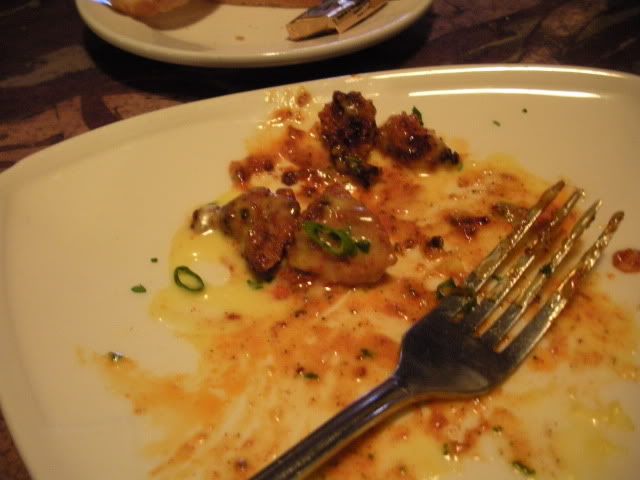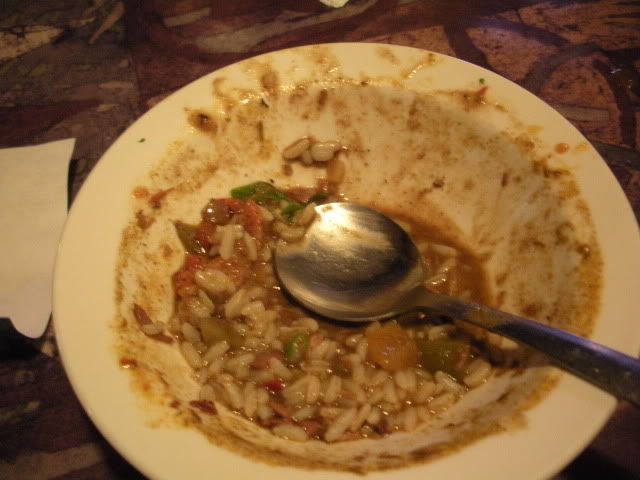 The gator was deep fried, dusted with "seasoning" and then given a saucing of hollandaise.
The seasoning was Chachere's, and whoever was on shaking duty was extremely heavy handed. The kids could actually
eat it as it was, but the adults at the table agreed it was inedible. Far too salty. The seasonings were piled on, like
caked on. $10.95 down the tubes, however, the gumbo was oddly a lower sodium version for some reason. I was able to add a few
gator chunks to the gumbo, and voila, flavor! I kinda dug the gumbo. It grew on me. It was nothing special among gumbos, but
at least it was edible, and some Marie Sharps gave it a nice warmth.
I ordered the Carolina BBQ Brisket Po Boy, and the server gave me a gushy "Oooh - GREAT choice!"
It was a big sandwich. The chips were outstanding. Ok fine, I'll say it. The beef was horrible, chewy,
and the bbq sauce, well, the whole thing reminded me of a hot pocket as far as the flavor. It was a 10 dollar sandwich.
The chips were outstanding. Too bad there were like 5 of them on that massive plate.
Chicken Orleans: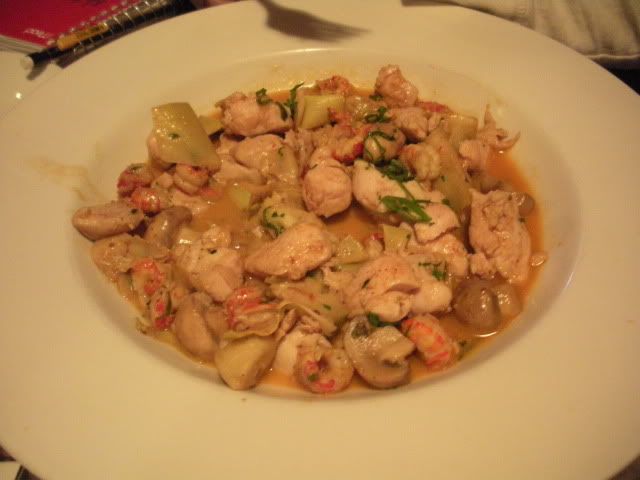 This was decent. Chicken, artichoke hearts, crawdads, mushrooms, in kind of a tomato / cream sauce.
Jambalaya: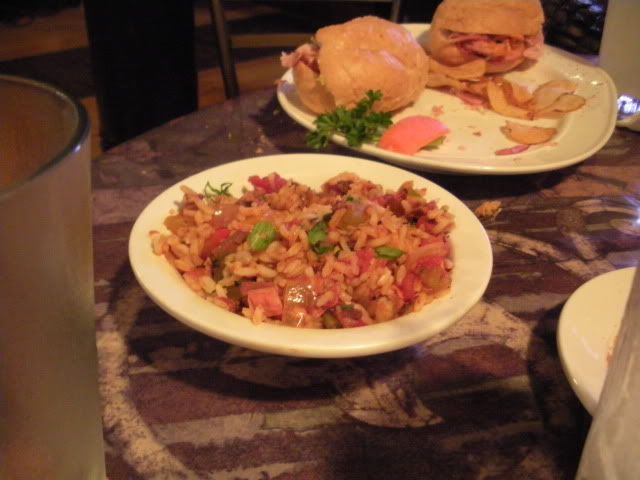 Looked really good. Another lower sodium version. I like the fact that (on this day, perhaps) the dishes were undersalted- save for
the gator, but everyone else thought the food pretty bland.
If I were to go back, or recommend this place, I'd stay away from non "cajun" offerings. The cajun-y stuff we had
was decent, imo. That brisket sammich, however, left a bad taste in my mouth. A handful more of those chips, and I would have
not been so sour about it, but it was essentially the quality of a hot pocket, or other gas station bbq sandwich priced at 10 bux.
I did get to see a funny thing on my way there:
Lagniappe & Voodoo Bar
145 Jackson Cut ( front door ) &145 Washington st. ( back door )
Marquette, MI 49855
We cannot be friends if you do not know the difference between Mayo and Miracle Whip.