I just got back from lunch. The name of the restaurant is actually Sze Chuan House.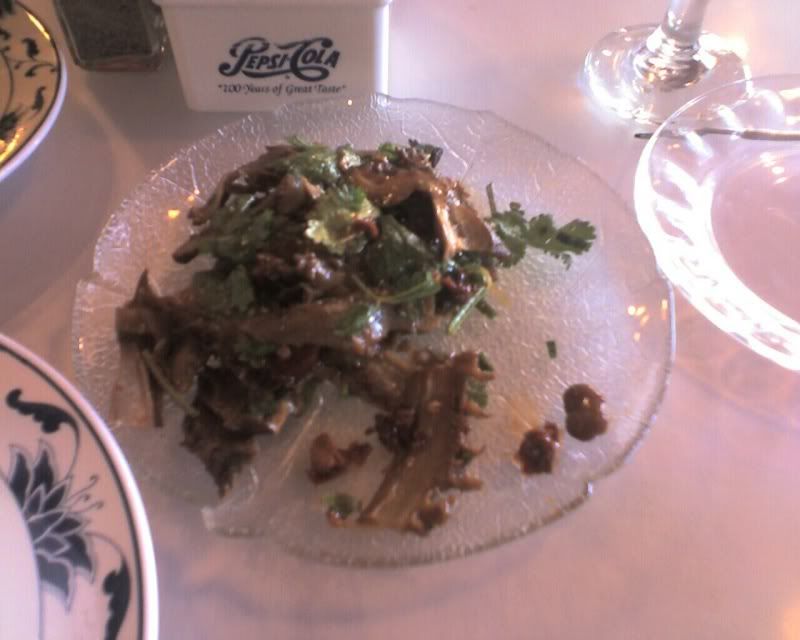 I went back for the
fu qi fei pian
today. It was, again, amazing. It had an interesting vinegar-y kick to it I've never had before. You can see at about 4 o'clock on the plate is one of the house made
dou ban jian
fava beans.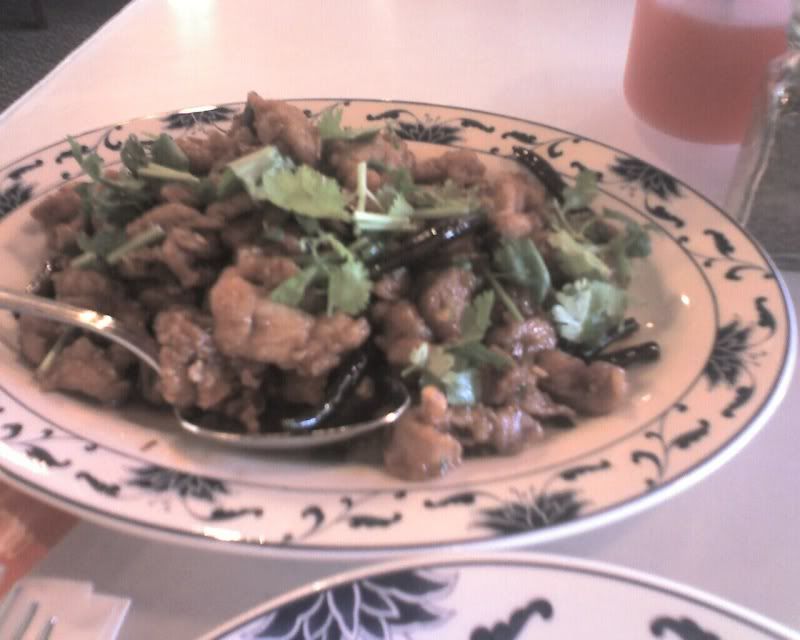 At the recommendation of Peter, the affable waiter, I tried the
ji ding
(hot braised chicken). Very good. The pickled chili's, roasted/wok'd chili's and szechuan peppercorn made this a dish to remember. Better than the twice cooked pork last night, for sure.
This cost me a paltry $14,50. Not cheap for lunch, but it could have been worse.
On a side note:The owners/wait staff there are extremely friendly and willing to please. I asked them about making tea smoked duck, and all they asked was for a call a day ahead for advance preparation.
I'd really like to see this place succeed in a "doomed" location (2 or 3 failed restaurant ventures in the past 2 years) on 39th. Perhaps the Kansas City folks can get together for a dinner sometime?