I've been teaching night classes out at NIU this semester, which lands me in Dekalb right about time for an awkwardly early (or late) dinner. I've mostly been brown bagging it since burning out fast on Chipotle burrito bowls and the occasional decent kebab at Mediterraneo. I had completely overlooked the chatter about Lothson's upthread, but one day got around to tweeting at @GrubSeeker about fried chicken recs. in the area. I was glad I did. My early dining schedule timed up well with a trip to Lothson's (They're only open from 4:30-8)
razbry wrote: It was if time had stood still. Nothing had changed. They even used the same heavy cardboard paper plates to put the chicken on. Then they put another plate on top, staple it all around, and you are good to go! You can have any part of the chicken and as many pieces as you want. As sides: they offer Livers, Gizzards or mixed (deep fried of course), Cole slaw, Potato Salad. fries and rolls. They also serve Perch and Chicken Dinners. The dinners include fries, cole slaw and a roll. My advice...skip the dinner extras. The fries are just limp things soaking up chicken grease, the roll (me thinks) is store bought, and the slaw is just a simple vinegar/sugar/cabbage mix.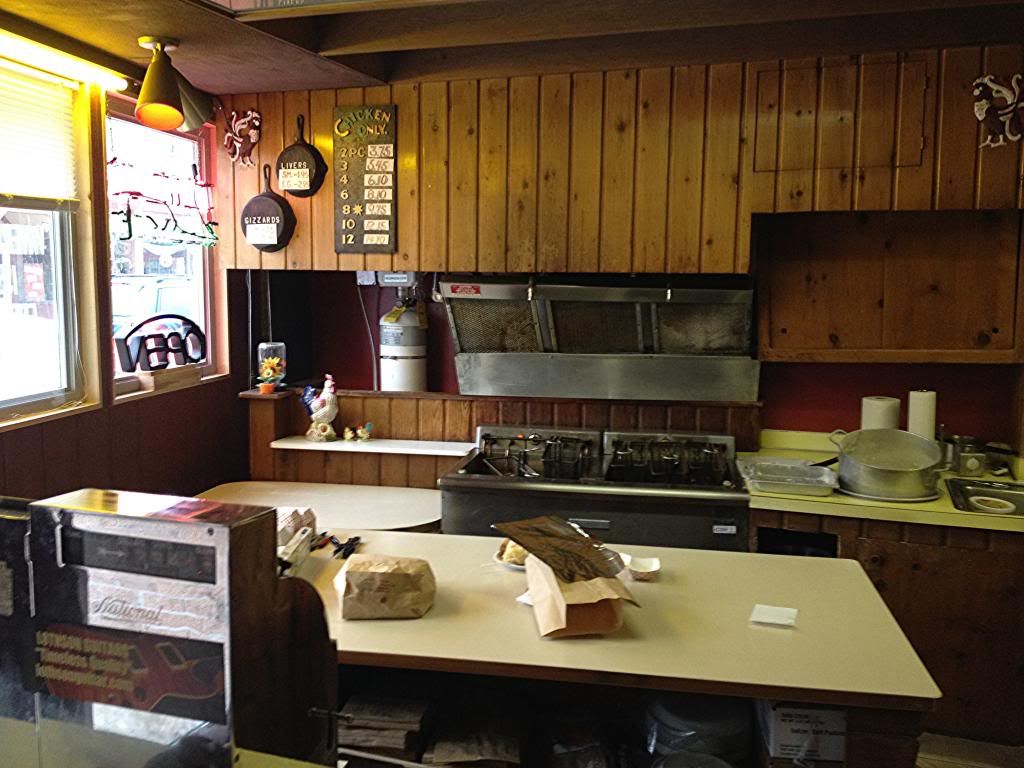 Preserved in amber, indeed. I got the skinny from the very cordial woman working the fryers: the owner and sole employee, daughter-in-law of the original owner, and second only to work those fryers, in fact. She openly contemplated that there might not be an immediate successor to her position and I nearly handed her my CV. She also ruminated about the aging of her clientele base and how the kids from campus never trek that far east. The menu shed light on a bit more of their legacy: opened by poultry businessman, Keith Lothson, in 1949, moving in to the storefront on Lincoln Ave. in the mid-50's, then a sit-down restaurant, eventually opening up 5 more shops around the area, and finally downsizing to just the single shop on Lincoln Ave. with Karry Out business only.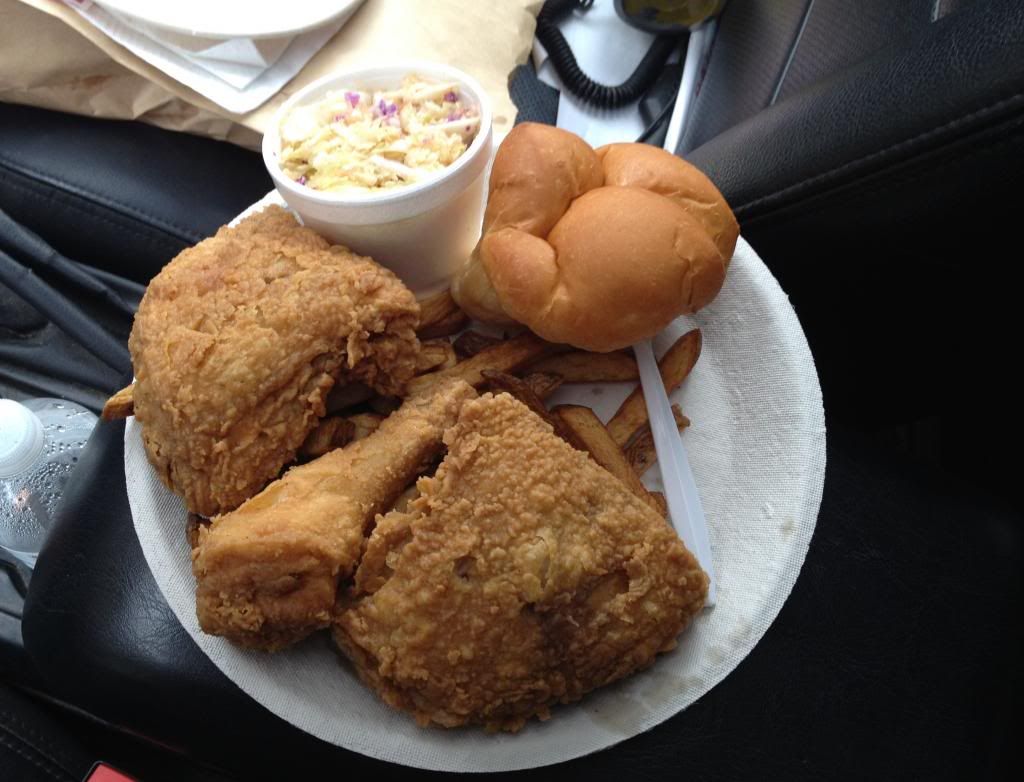 Heavy paper plate on top and bottom, check, no stapes though. I had to dispatch of my order of 3 pc. dark with enough time to get to class, so eating off the arm rest in the car it would have to be. For some reason, I assumed they wouldn't offer it, so I neglected to ask for hot sauce. I hit up the convenience store across the street for a bottle of Louisiana and partook of their parking lot's accommodations. The chicken was great ~
maybe not as good as a recent special at Analogue
~ but very juicy with a crisp breading that I did not find heavy at all. The proprietor had bragged that she buys her bird right outside of town, I could taste that. Gotta try some gizzards and livers next time. Fries looked good, cut in house, but were indeed soggy. The rolls, she told me, are baked to her specs at a local baker. It was fluffy, but had a bit of a fake butter thing going on. And I actually loved the simple slaw, which I saw her prepping in the back from whole heads of cabbage. She told me the recipe was over 100 years old, the mother of the owner's recipe.
Lothson's is a historical gem. The grub, itself, might not be worth the haul out to Dekalb, but spots like these are a dying breed.
Lothson's Karry Out
644 E Lincoln Hwy. DeKalb, IL. 60115
815 756-4303
Mediterraneo Grill
122 E Lincoln Hwy, DeKalb, IL 60115
(815) 758-8450
Chipotle Mexican Grill
1013 W Lincoln Hwy, DeKalb, IL 60115
(815) 756-3715