This is a project I have been thinking about, and doing some dry runs on to see how well it can be pulled off. We finally knocked out the first real Where's Webby this past Saturday.
The idea is to toss one of my Weber kettles or WSM in the back of the pick-up truck and hit the road. Goal is to find or have a local butcher in mind, plus grab other local products and cook em' up.
Saturday morning 9:00 a.m., threw the family a curve ball, loaded up the RL with one kettle as well as a cooler of condiments, spices, and tools of the bbq trade. Got on the road @ 10:20 a.m.
Rolled up to Johnnie's Meat Market in Davenport, IA @ 12:00 noon... I discovered Johnnies about a month ago when scoping out the QC. A nondescript butcher shop hidden in a residential neighborhood, and a kind of rough looking one at that. Enjoyed their brats & pork chops so much I knew they would be the first Where's Webby cook.
Johnnie's was pretty busy, but I secured some items for the cook as well as some items for my freezer. Some nice bone in Iowa chops for home, as well as some garlic & onion brats. For the grill that day: butterflied pork chops, riblets & a small beef rib chunk.
We headed over to Credit Island, an island on the Iowa side of the Mississippi once an indian trading post. Really cool spot, with the Mississippi river running on the east side. Really nice area for a picnic, great views and full facilities.
All items turned out pretty well, the pork chop sandwich was why we came and it did not disappoint. Great success imho, saw some new things, got out of the house, ate some great food & spent time with the family.
Johnnies,:
setup: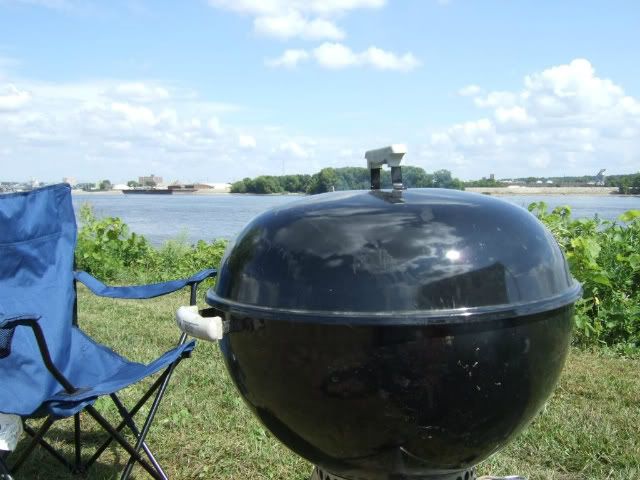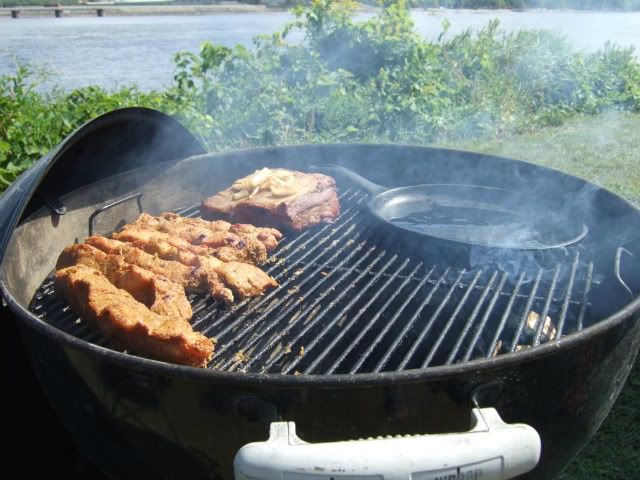 beef: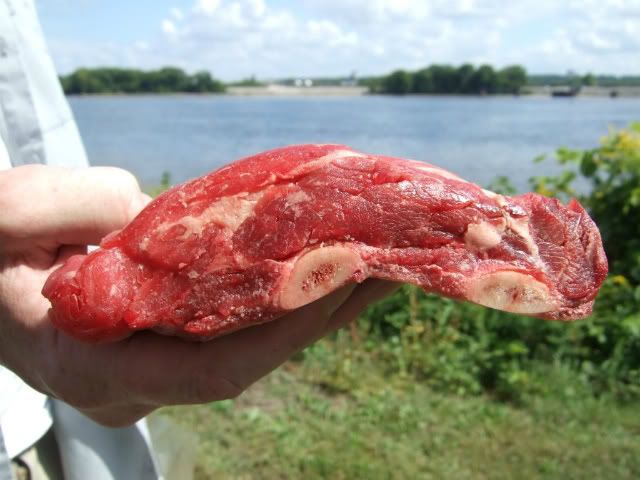 all in: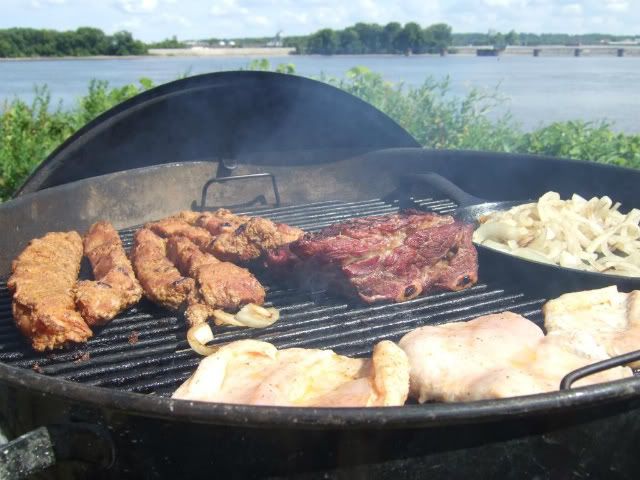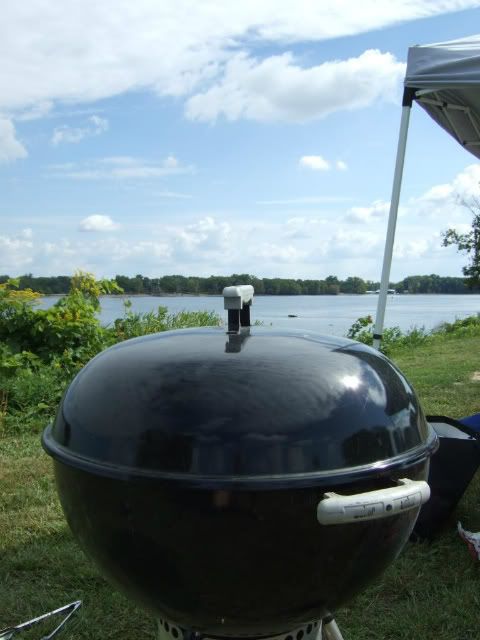 nice: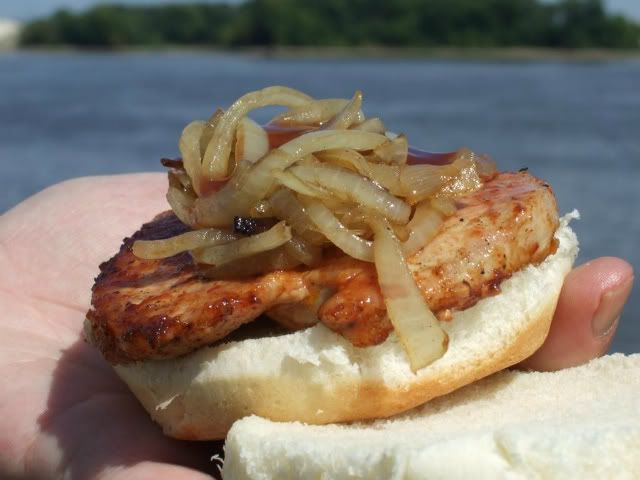 Great time, the pork chop sandwich was the star for sure. I have a few places in mind for the next installment, hoping to get another couple in before the weather breaks bad. Maybe a football tailgate @ NIU or ISU.
Johnnie's Meat Market
1302 Washington Street
Davenport, IA.
http://www.johnniesmeatmarket.com
Credit Island
http://en.wikipedia.org/wiki/Credit_Island