JeffB wrote:Gary, I look forward to it.
Jeff,
Fruit & Spice Park
was extremely interesting and well worth a visit. We happen to arrive just as a guided tour was leaving and our guide was a font of knowledge, regaling us with info ranging from medicinal, to perfume, to horticultural. The park is broken up in to regions, an ethnobotanical approach (
I learned new words
) and quite beautiful.
I, to say the least, am not familiar with growing tropical fruit and half expected ripe, luscious fruit to be littering the ground, though, of course, this was not the case, being February. While I would love to see the park in July, when the fruit is ripe, there was still much to see and enjoy.
Rice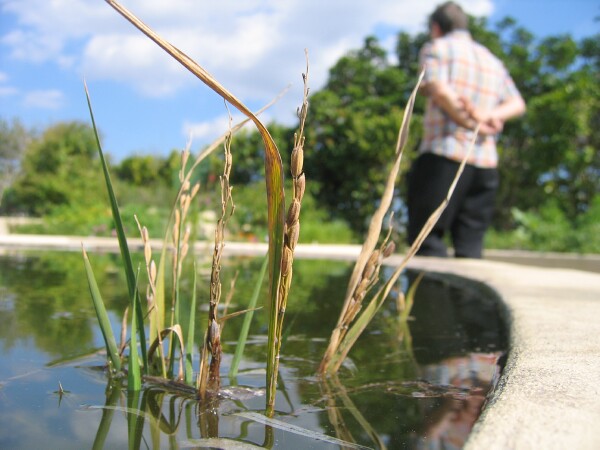 Coconut (?)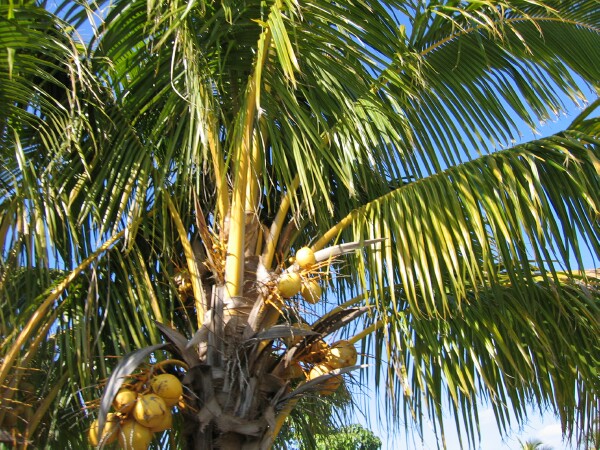 Screwpine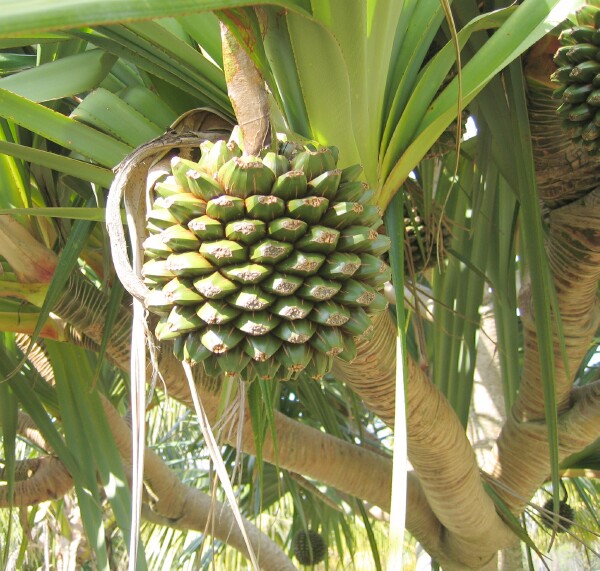 Monarch Butterfly Chrysalis (There's a ring of gold that did not show well in the picture0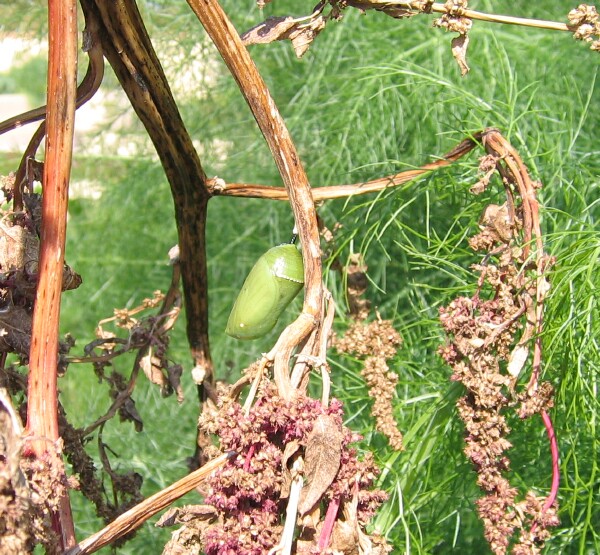 Water Lily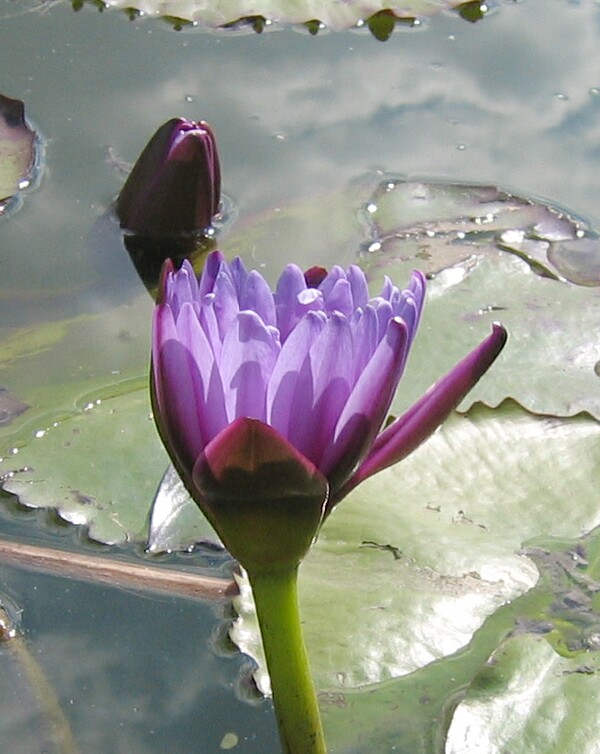 Bite of the apple
Robert is Here
is a hoot and a half, crowded, vibrant, unabashedly commercial.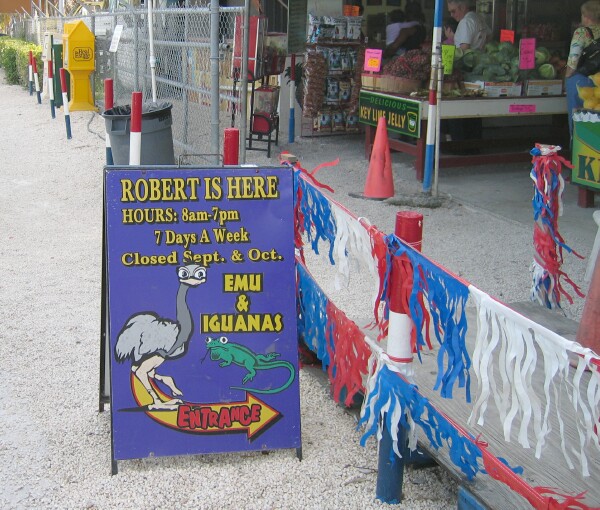 Robert and his wife Tracey are so totally immersed, so engaging, it is difficult not to get carried away. And if you saw the stuff I'm shipping home, including an intense honey from bees in an avocado field that tasted a little like backstrap molasses, Mamey spread, Guanabana preserves, Hot Guava butter, you'd know I got more than a little carried away.
My first question to Robert was what do you have that we've never had before and, if we saw it would not eat it thinking it was was past it's prime. In otherwords, truly dead ripe tropical fruit. Black Sapote, aka Chocolate Fruit, was amazing, deep rich fig flavors, incredibly ripe, unlike anything we've eaten before. We ate the Black Sapote, along with a Kent Mango, on a picnic table in the Emu, Goat, Turtle, Donkey farm area in back.
Black Sapote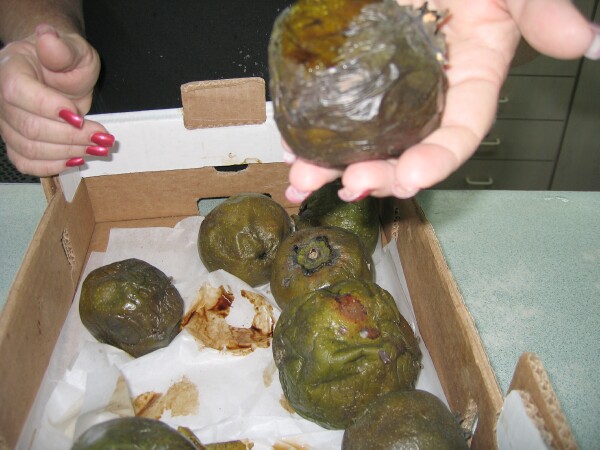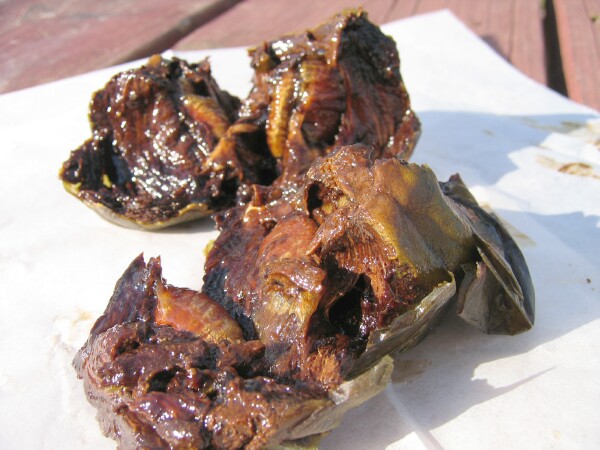 I also brought home a few Kent Mangos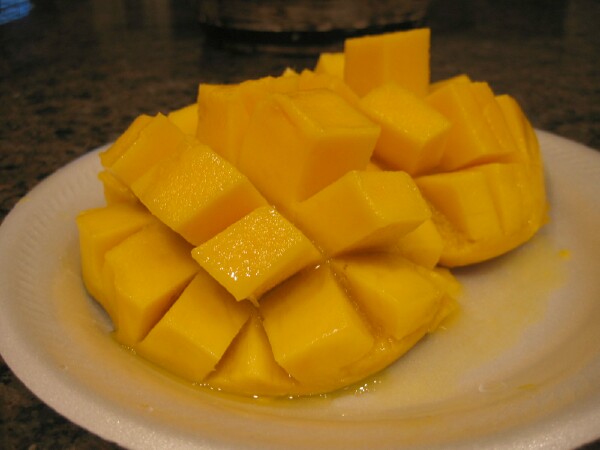 Robert is Here is well worth a visit for anyone in the area, it's only about 40-miles from Joe's Stone Crab in Miami Beach. which is, coincidentally, where we went for dinner that evening.
Joe's Stone Crab is one of those places you either love or hate, crowded, chock full of tourists of every stripe, rush the customer out as fast as possible, charge as much as possible, but, somehow, almost in spite of itself, Joe's has style, substance an undeniable appeal and, of course, terrific stone crab.
Joe's Stone Crab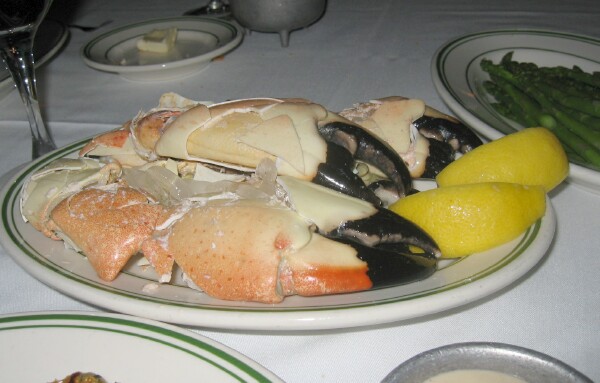 I had stone crab, Ellen opted for lobster tail, and we rounded out dinner with asparagus, broiled tomato and terrific onion rings, though the onion rings were brought quite late in the meal.
Joe's Onion rings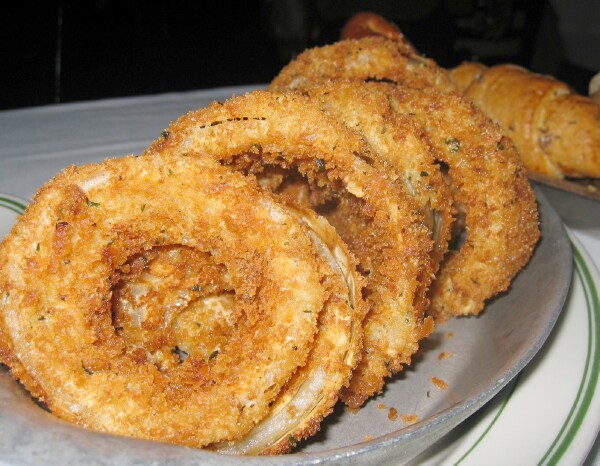 We shared a slice of Key Lime Pie, that was served on the verge of being frozen, quite good, but only after it warmed up a bit.
Joe's Key Lime Pie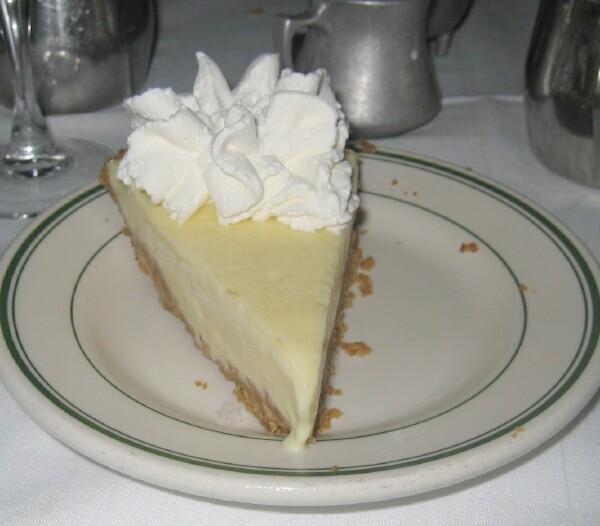 Joe's is the type of place that, as I get older, it gets harder to see the beauty of, the whole frenetic if you are not in just the right mood, which we were, can easily get annoying. Now that's I've had my Joe's fix I can easily go 5-6 years without another.
When we were swinging around for the valet, I spied an open meter, coincidentally right in front of
[b]
Dolce Vita Gelato, Magic 8-Ball said we needed to stop for an after dinner gelato. Very slick, very Italian, very South Beach, very good gelato.
Dolce Vita Gelato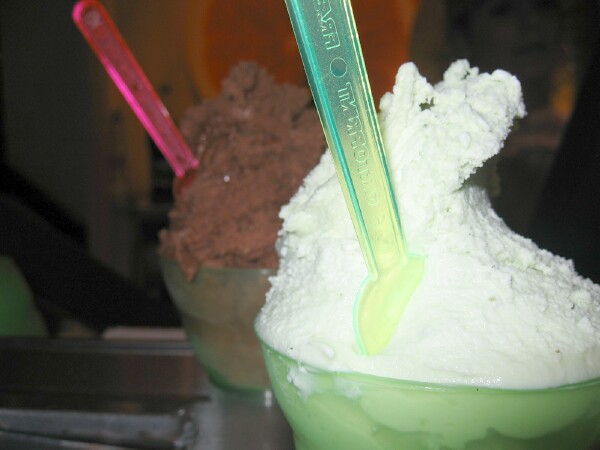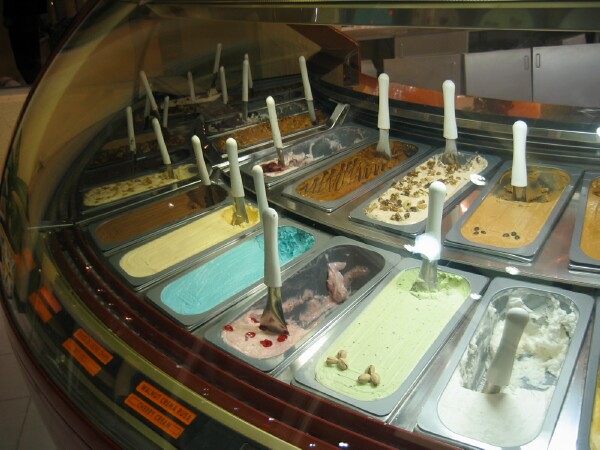 All in all a wonderful day in South Florida.
Enjoy,
Gary