LTH,
Leaving Milwaukee Sunday morning after a visit to my grandmother I gave Steve Z a jingle to chat, low and behold he and the ChowPoodle were in Milwaukee to see a play, sophisticated lot they are, and staying at the downtown Gimbels department store.
We agreed to meet at
Kewpee's
in Racine, which turned out to be a bad move as it's closed on Sundays, as
Ramon
already found out. No harm, no foul, on to the Brat Stop, which gets a solid CPA* rating. This first fall Sunday was a Brat Stop perfect storm, one of the last nice days for motorcyclists, Packer game on the myriad of wall mounted TVs, a couple of private parties and general tourists filled even the cavernous Brat Stop to near capacity.
The ChowPoodle wanted to opt for a table, until we reminded her that table = brat made in the kitchen, bar = brat cooked with lump charcoal, so Steve used a little Z mojo and Bob's yer Uncle, we had three in a row at the bar.
Brats were terrific as always though we went one for two on the steak sandwiches, Steve's was perfect, mine a bit overcooked. Onion rings and Sprecher's Ginger Ale, which had a nice gingery bite, rounded out lunch.
Brat Stop [9.23.07)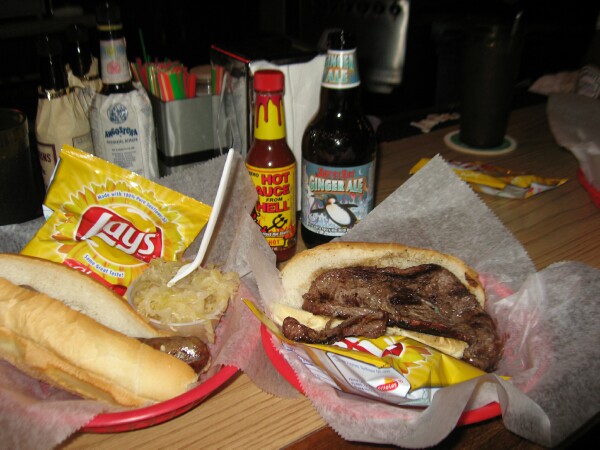 Steve Z goes the extra mile.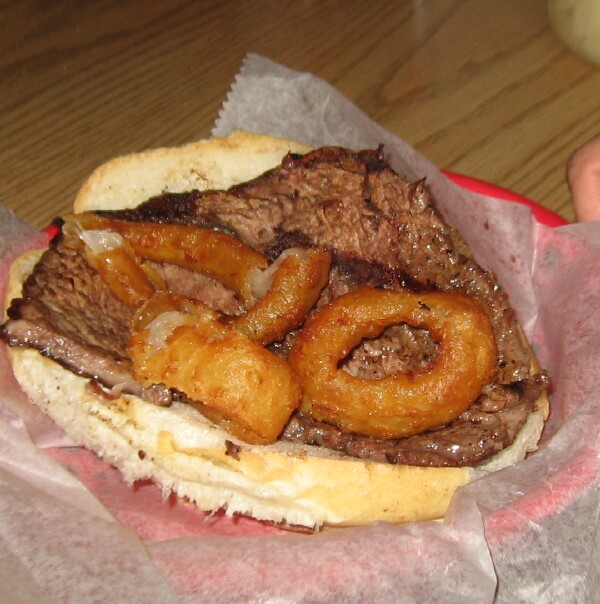 Brats for lunch were so nice, I decided to do it twice.
Brat Stop Brats and Buns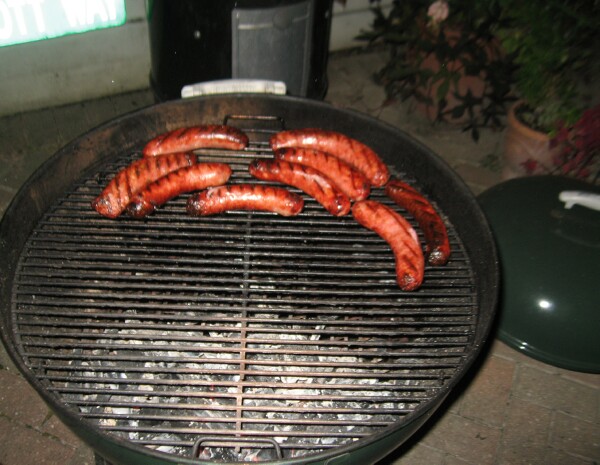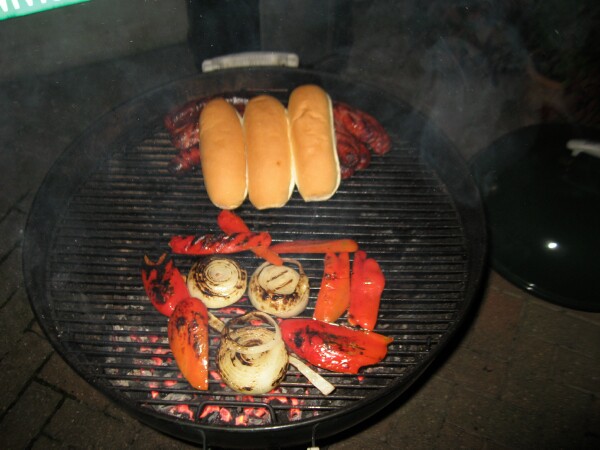 Cheddar gets dunked in excess of Koops horseradish mustard for Wisconsin appetizer, then the brat.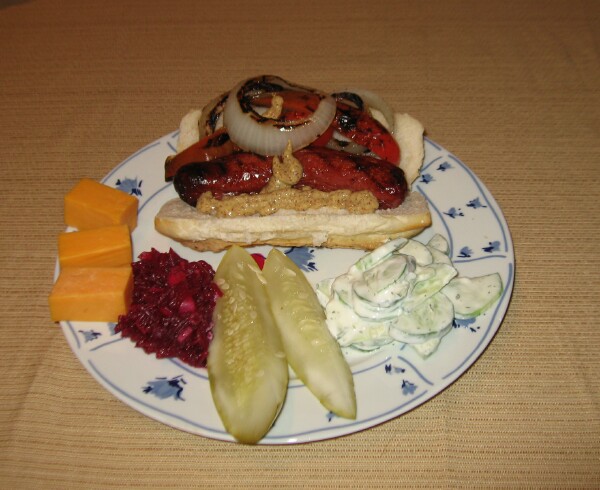 Perfect Brat dinner finish, Racine Wisconsin's finest, Kringle.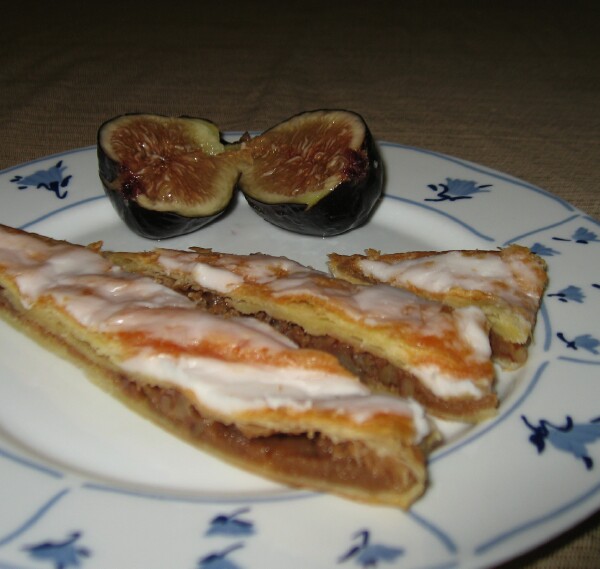 Enjoy,
Gary
*
Chow Poodle Approved