Thanks to Ronnie for adding my pics!
****
Sunday supper with my neighbors, who wanted Cuban sandwiches (menu planning started with a text asking if I knew where to get Cuban bread.)
So the answer, of course, is La Segunda in Tampa, Fl and nowhere else. But it inspired a little weekend cooking project.
Started with making a Cuban-style dough. Mixed up a quick starter and set it out to get frisky overnight.
Then prepped ingredients and dressing for a Columbia Restaurant 1905 salad.
Followed by making another Tampa specialty—Seabreeze Devil Crab. Started by prepping then sweating a sofrito (onion, celery, chilies, Italian sweet peppers, oregano and parsley from the garden).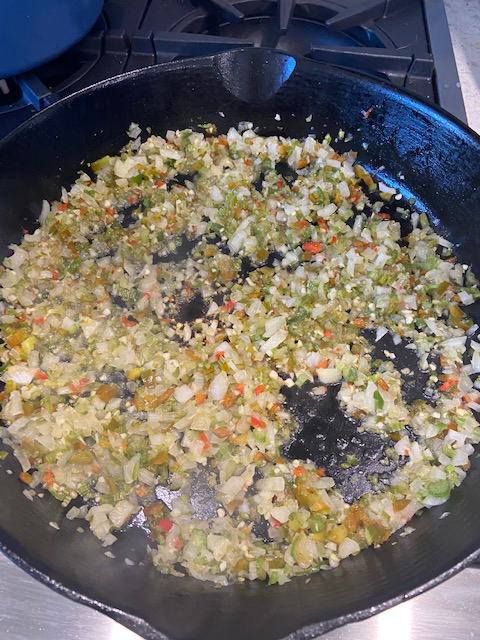 Next, adding garlic, fresh tomato purée and canned tomato paste.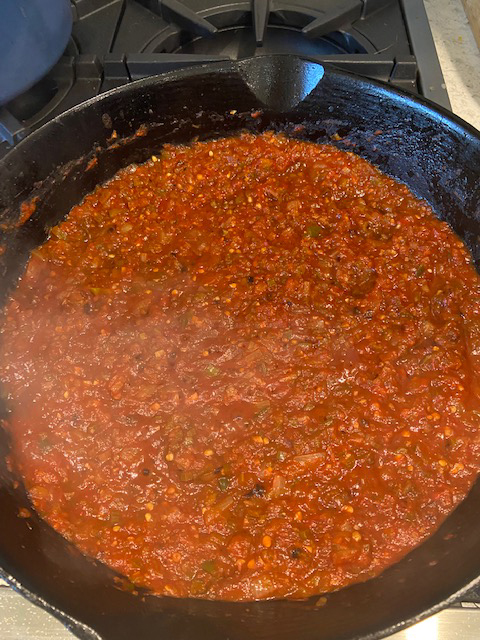 Cooled then dividing the mixture into 2 bowls. Sitka Bairdi crab went into one.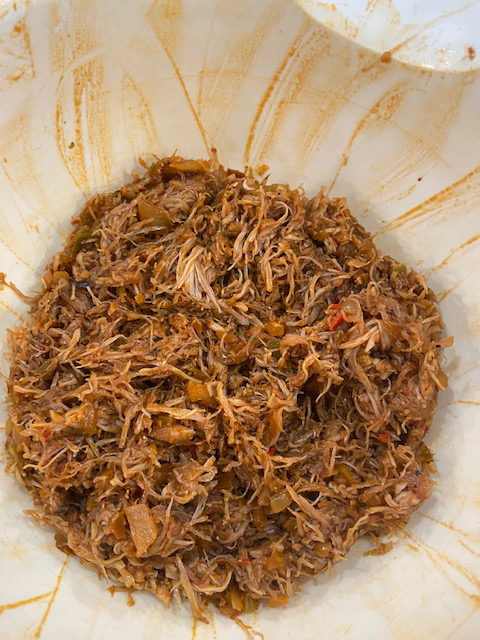 Sitka hot smoked salmon was added to the other.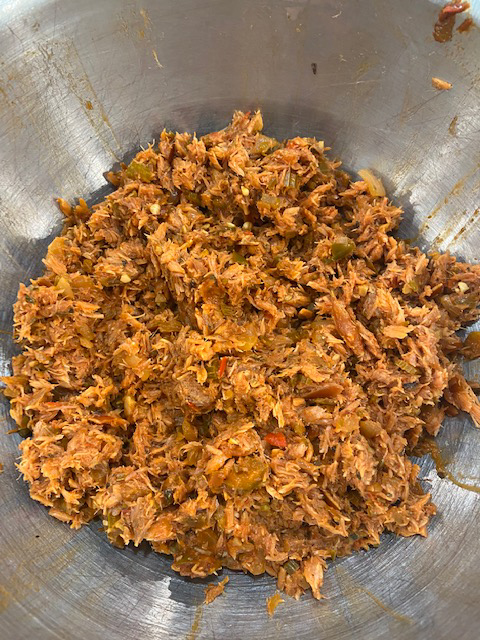 The croquettes are assembled by creating a "dough" from stale bread cubes moistened with water and seasoned with paprika, salt & pepper then adding bread crumbs til it reaches the right consistency and shaping around a mound of the seafood mixture and rolling again in bread crumbs. You can either bake or deep fry—as with most things, frying tastes better—crispier—but baking works too.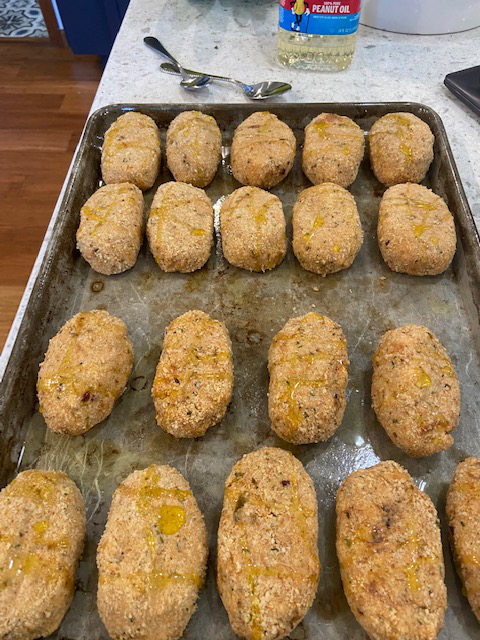 Finally, mixed up the dough for the Cuban loaves the next, let rise, punched down and let rise again. Rolled em out, pressed moistened string into the top and turned over for a 1/2 hour or so, turned back over and popped in the over on 375 for 20 mins. The recipe didn't call for it but I covered the loaves with a damp cloth and put the oven on the lowest setting to get them to steam just a little, as well as stay warm til we were ready to prep the sandwiches.
My neighbor roasted a pork shoulder which was delicious solo and perfect in the sandwich. Removed the string and sliced the loaves. Added a slather of Duke's mayo and yellow mustard to both slices, homemade dill pickles, pork, deli ham and Swiss, buttered both top and bottom and placed on a sheet pan, topped with parchment then another sheet pan and my heaviest cast iron pot with extra weight inside and back in the oven on 375 for 15 minutes or so.
Assembled the 1905 salad while the sandwiches pressed. Iceberg leaves topped with tomato, manzanilla olives, slices of baby Swiss & deli ham, Romano cheese, a squeeze of lemon and a splash of Lea & Perrins, then a couple of spoonfuls of the 1905 vinaigrette.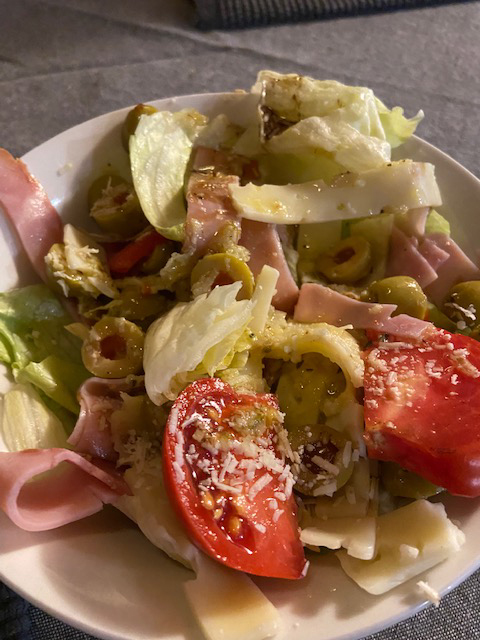 Served up with the sandwiches and the Devil Crab (squeeze of lemon and generous dose of Crystal hot sauce).
Gotta love Sunday supper!
Last edited by
boudreaulicious
on October 19th, 2021, 6:53 am, edited 1 time in total.
"Knowledge is knowing a tomato is a fruit; wisdom is not putting it in a fruit salad." Miles Kington