JoelF wrote:There's a sushi counter in the main store, kind of sparse at 6PM, but there are single nigiri for $.79
Joel,
Stopped at Assi Saturday and simply could not resist single serve sushi, individually wrapped no less.
Nigiri Sushi, Assi Plaza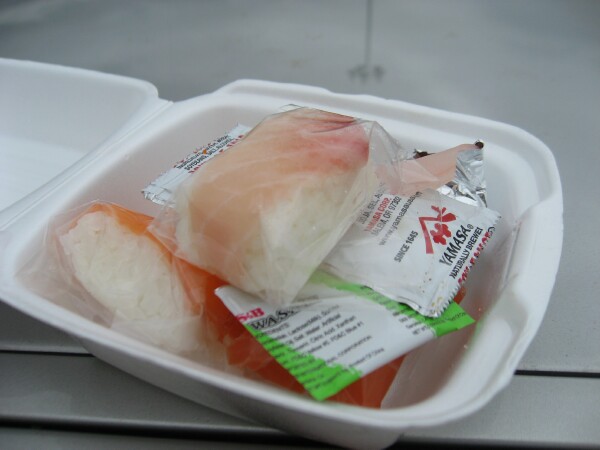 Sushi was not particularly delectable, about the same, maybe a shade better, than most grocery store premade.
Salmon, yellowtail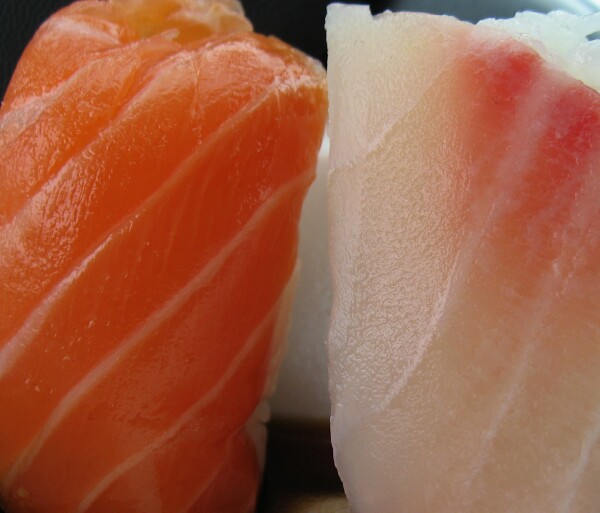 There was quite the crowd in the seafood section, with a feisty bunch of customers, young and old, vying for an equally feisty bunch of blue crab. It was really quite a sight, a worker would dump a bushel of very lively crabs on a low metal crab corral and, quick as a wink, the throngs would clean them out. I watched for a few minutes, about 3 bushels worth, thought about snapping up a few crab, but couldn't get within 6-feet.
Overall I quite liked the store, a little more manageable than H-Mart with a wider selection of non Korean items. As Assi is more than double the travel distance than H-Mart I doubt I will go often, but then again single serve sushi may call.
Enjoy,
Gary