Last nights dinner was cow tongue tacos. For the first step, I cooked it in the pressure cooker for 40 minutes.
Here is the stuff that went in:
1 cow tongue, 1 onion, some peppercorns, a few cloves of garlic, kosher salt, 2 anahiem peppers. I was going to use dried anchos, but after searching cupboards, it appears that I left a bag of groceries at the grocery store. I could not find the anchos or the chocolate that I bought.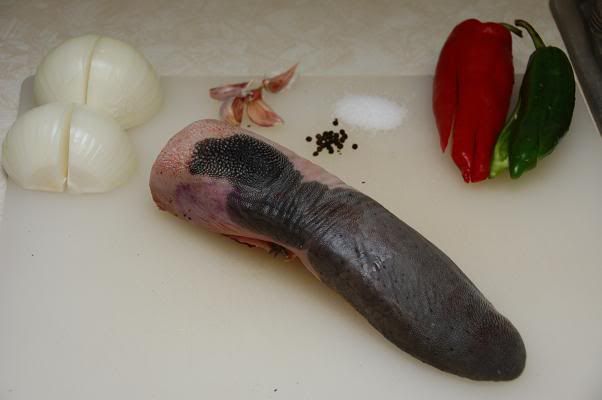 In the pressure cooker: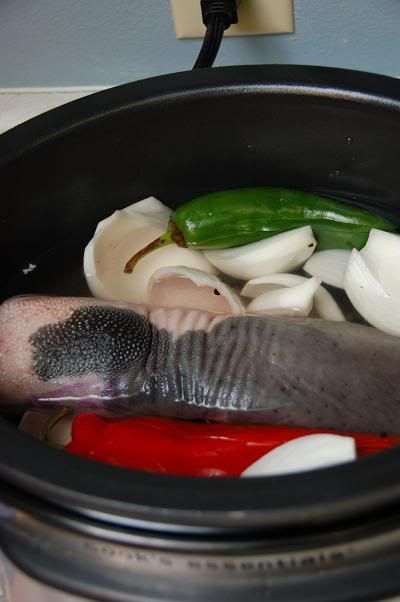 Tongue cooked with skin on: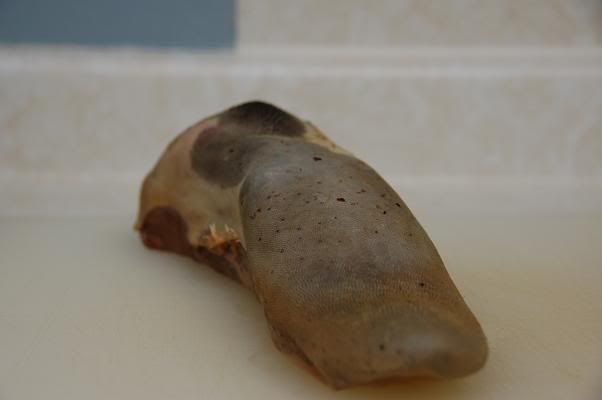 With skin peeled off: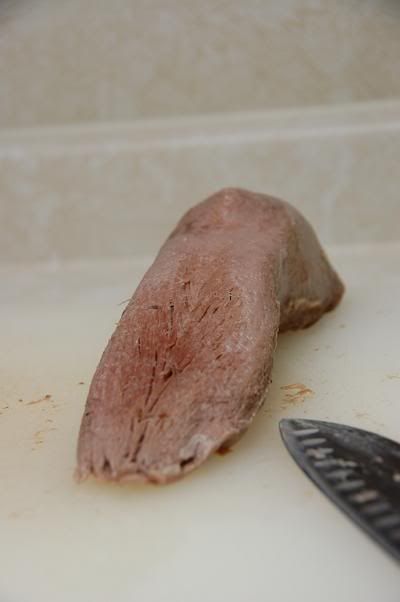 Chopped and cooking in the skillet with cumin, ground chipotle, ground ancho, and garlic powder: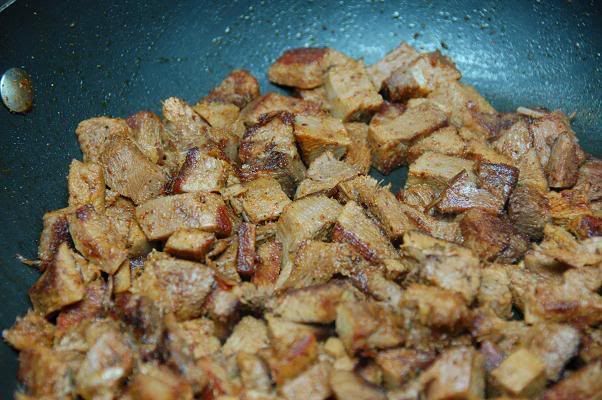 Plated. One with salsa, sour cream, lettuce, and pepper jack cheese. One with just pepper jack cheese:
And the close up: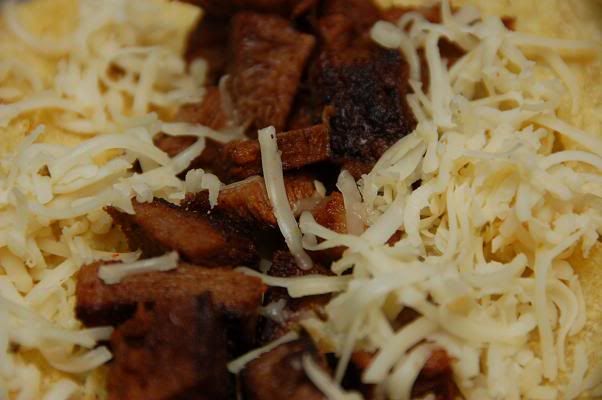 This was my first time cooking cow tongue and I thought it turned out pretty well. While I was eating I realized that the meat should be more finely chopped as the chunks are never that big at the Mexican restaurants when I get tongue tacos. After I was done eating I chopped up the leftovers to the consistency that I usually get when I order them.
They also weren't quite as good as the ones that I can get at the little Mexican restaurant in town, however it was only a first attempt and I will try again someday. I just have to wait until the wife is out of town again.