butts are done, 12 hours start to finish, Pulled the allnighter(not gonna leave a smoke unattended - i like my family and house too much).
Actually mopped these for the last couple hours with apple juice and jim beam.
bone pulled right out, these butts are foiled and in a cooler resting.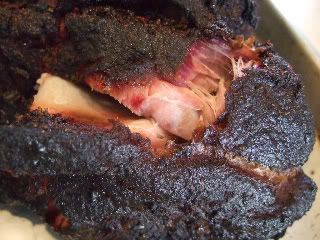 meat is popping with flavor, crust is crisp and flavorfull too.
cant wait for game time.
pork bellies about to go on, Gumbo to be started @ 3:00.