Weisswurst from Monday night: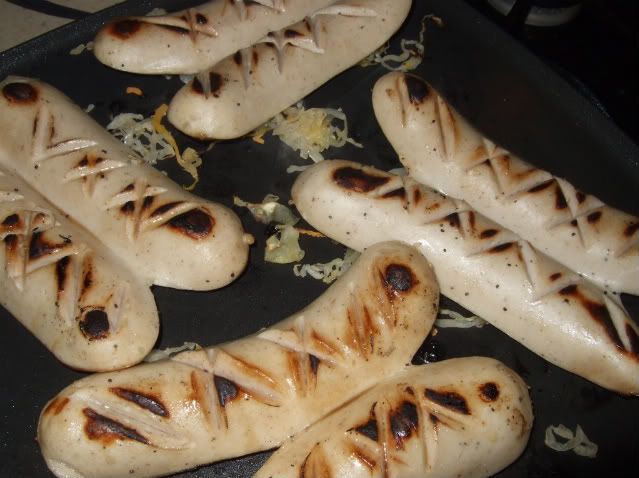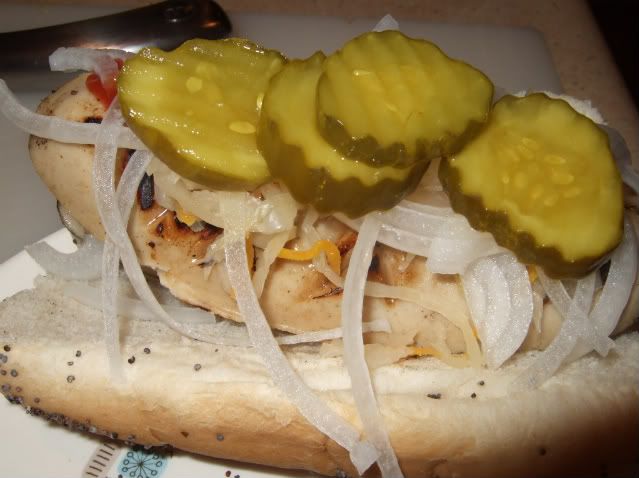 other than the Rosens bun vs a brat roll(I wanted to eat more than just 1), served as I get them in Sheboygen(ketchup, kraut, onion & dill slices.
Debreziner from last night, probably my favorite sausage of the haul with the Weisswurst being a really close second, a great sausage, a little spicier than a standard dog and replaces Daisy brand natural casing franks as my top dog.
I ran my knife along the sausage and tossed them in the wok, into a few inches of hot oil and deep fried these. Really worked out well, crisp casing, juicy inside.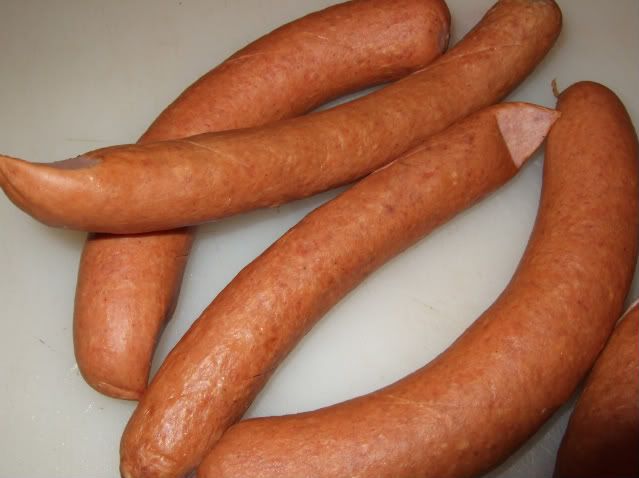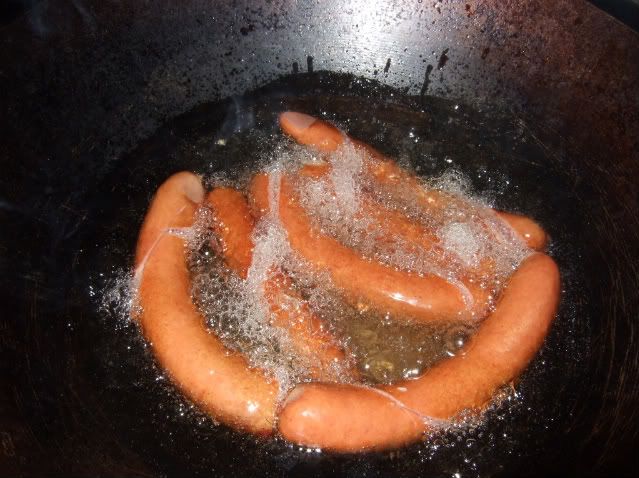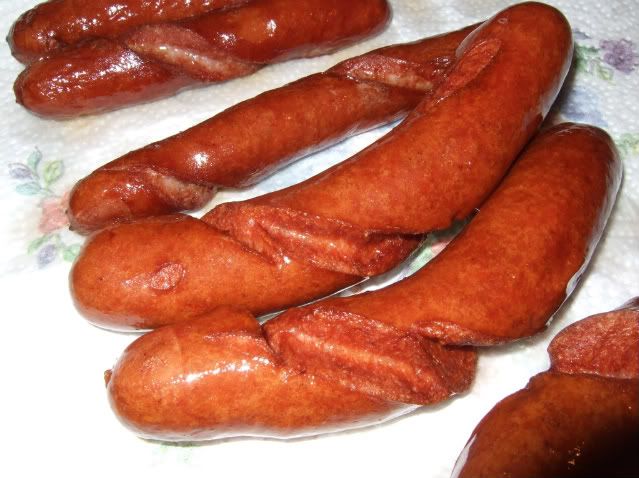 did one with mustard, kraut and onion:
did one topped with american cheese, then chili, then onions..:
both versions were great, not sure which I liked better.