LAZ wrote:If you had to decide between buying a WSM and using it for grilling and buying a Weber kettle and using it for smoking, which would be the best choice?
LAZ,
Far as WSM vs kettle grill, by which I mean the standard 22.5-inch Weber, the answer really depends on space and what type of Barbecue/Grilling you are planning on doing. If your focus is going to be low and slow cookery then WSM for sure, if it's mostly after work or quick weekend burgers, steak and sausage (grilling) then I suggest a Weber 22.5-inch charcoal kettle grill.
The WSM can be adapted for grilling and the 22.5-kettle for low and slow, but it's easier to do small amounts of low and slow barbecue on a Weber kettle than straight ahead grilling on a WSM. The other factor is number of people you will be cooking for. You can cook large, and I mean large, amounts of food on a WSM in low and slow mode, low and slow mode on a Weber kettle is limited space wise.
In short, mostly grilling, Weber 22.5-inch charcoal kettle, mostly low and slow barbecue, WSM.
Or just buy both.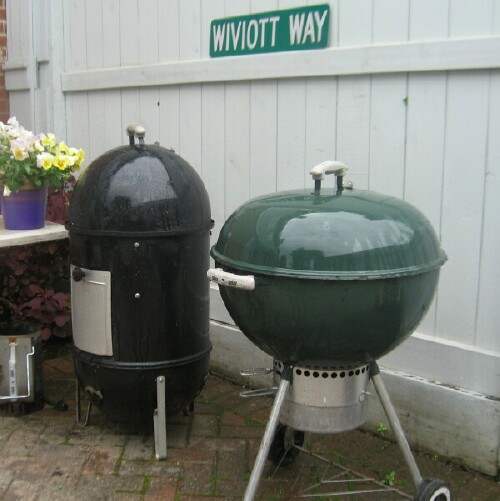 Enjoy,
Gary