Like many LTHers, we've been doing a lot of cooking at home this year, including lots of pizza. I've been remiss about posting some of our 'greatest hits' from the summer/fall.
For 4th of July, we got a 'grill kit' from Publican Quality Meatmarket and used the leftovers for a pizza with Beer brats, American cheese, beer braised onions and pulled pork. It was...interesting..I think I prefer brats and pulled pork on a bun.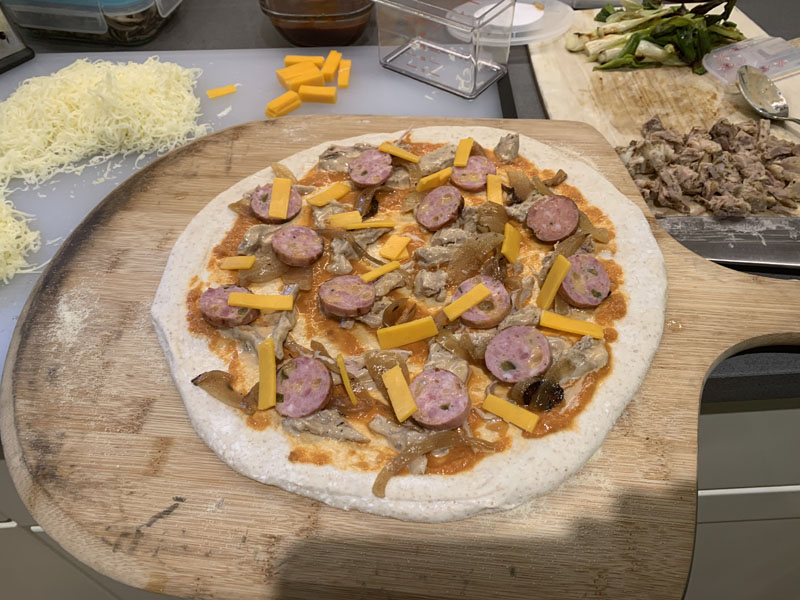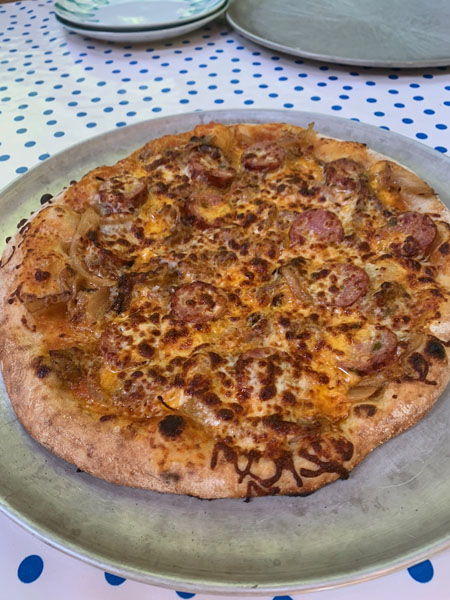 We also did a pulled pork, gochuchang spiked tomato sauce, scallion, shitake pizza and drizzled miso queso sauce (from the Emily pizza cookbook). Seems like an unlikely combination but I liked this one quite a lot.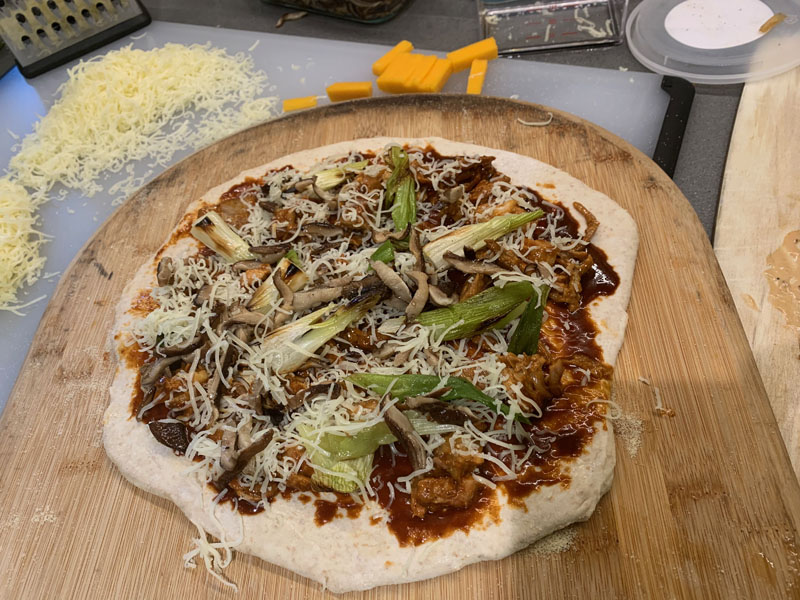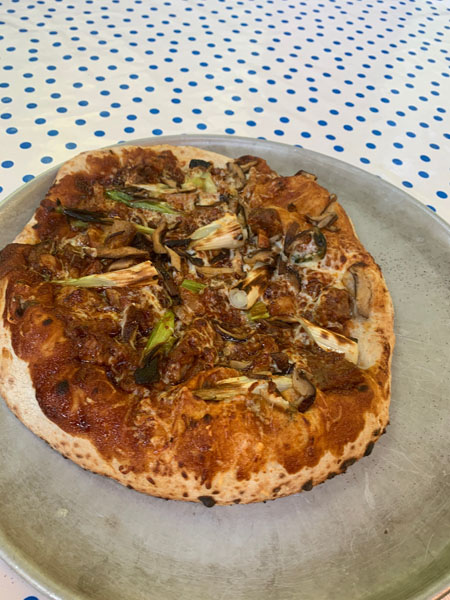 We do lots of different pizzas with corn during the season. Here's a whipped cream, corn, basil, Spanish chorizo.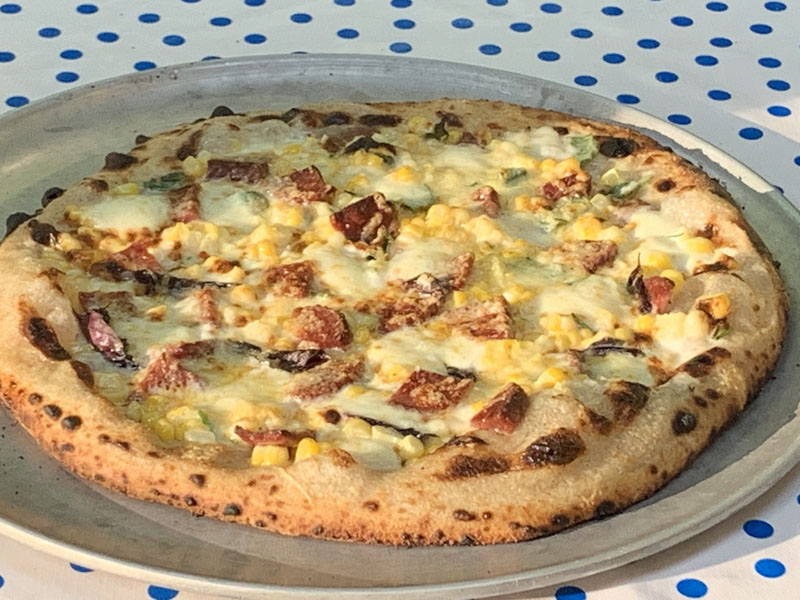 We've been making lots of half-and-half pizzas to please everyone in the house. This one was half prosciutto, marinara, fontina, mozz and half buffalo chicken with pickled jalapenos, chicken cutlets tossed in butter and Frank's hot sauce, blue cheese. I know it's more traditional to add prosciutto after the pizza is cooked but there is something to be said for crispy, porky bits from cooking the prosciutto on the pizza
.