I wasn't planning on posting about this, so I only have two pics, but I'm getting pretty happy with my pizza technique using unglazed quarry tiles on the grill: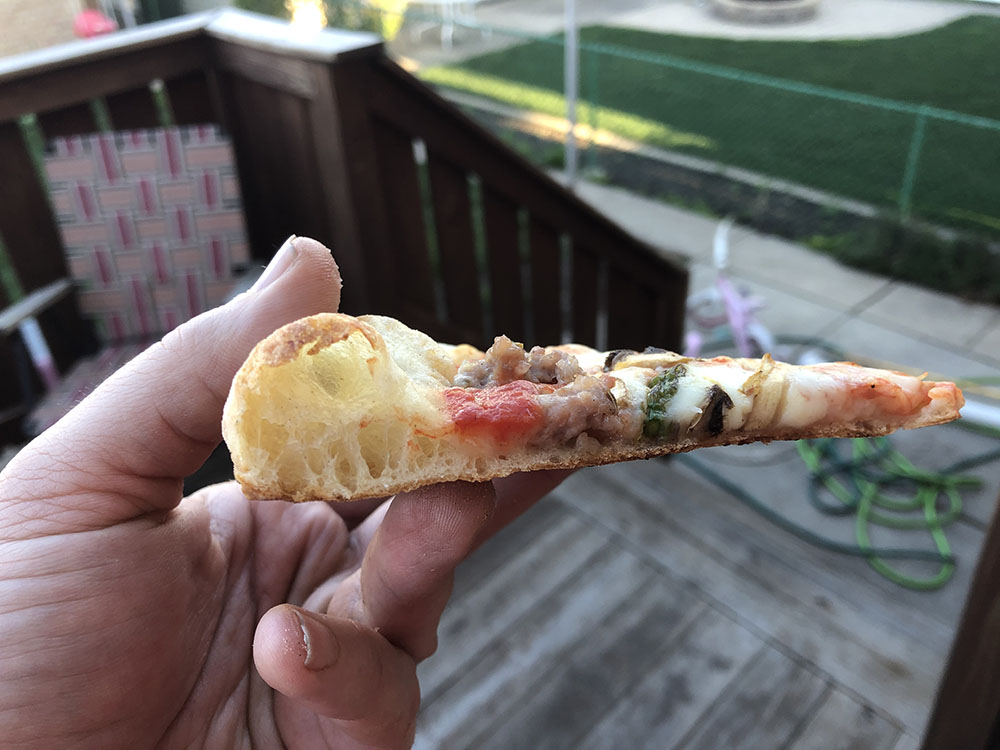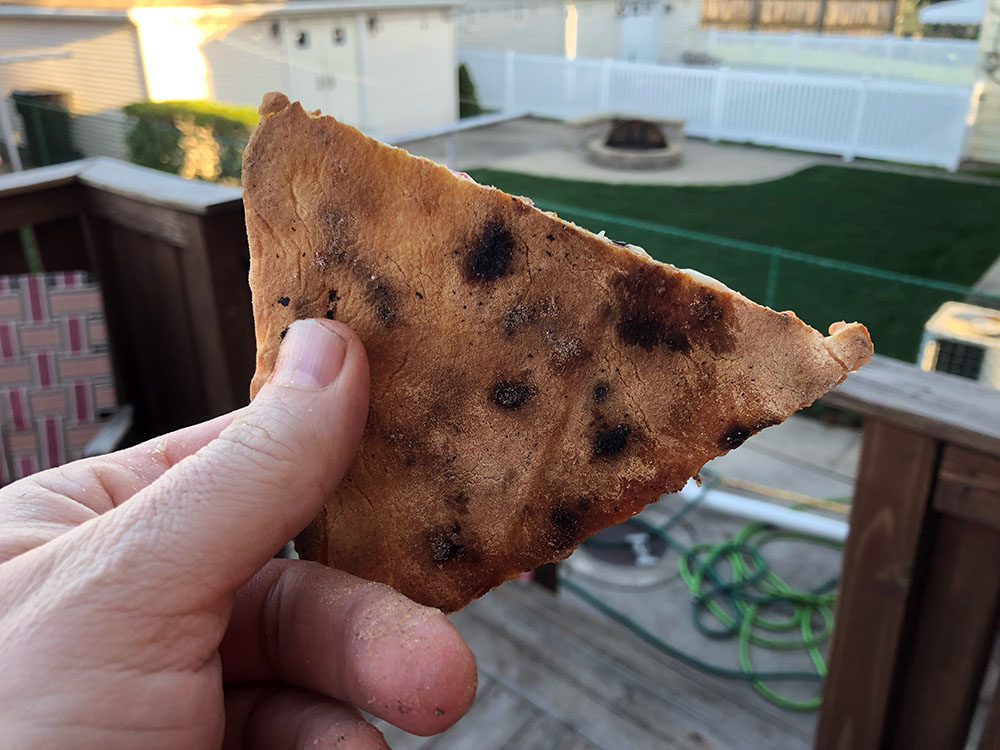 Nice open holes in the crust; good leoparding. I'm pretty happy with this for not having a true pizza oven setup. I finally figured out my technique. (I may have mentioned some of this earlier in the thread, but a recap). The quarry tile gets real hot in my Charbroil "Commercial" series grill (don't be fooled -- it's a pretty inexpensive grill, like $500, I got at Lowe's) The thing gets darned hot, though. That leoparding is from about two to two and a half minutes on the tile (which I preheat for about 30 minutes.) This also means I get nice oven spring.
The problem is the top is nowhere near done by the time the bottom is done. I used to finish the pizza under the broiler, but a few weeks ago, I finally had a better -- and obvious -- idea. Keep it in the grill, but get it off the stone with a wire rack. That did the trick. Another five minutes or so and the top was cooked and nicely browned, without the bottom of the crust turning into a sheet of charcoal. It is a little bit crispier than a regular NY or Neapolitan style because it does stay in the heat for a total of 7-8 minutes, so that may be a plus or minus, depending on your pizza philosophy.
Best was my younger daughter (5) digging into the pizza and saying, unprompted, "Daddy, I love the dough! The dough is so good!" And, literally, she only ate the crust.
The dough itself was simple, as always. Pretty much no knead. 75% hydration. Some diastatic malt powder. Mixed together, left on counter overnight for about 16 hours. Punched down and kneaded for like 15-30 seconds. Thrown in a container and put in the back of the fridge for three days before using. Couldn't be simpler.