We've been in the market for a large dutch (Or french) oven.
I've seen the factory seconds at TJMaxx, Home Goods and Marshalls. Large ovens, 8qt+, are $150-200. Some have major flaws but I couldn't find any blemishes on others. Some had probably been banged or dropped there at the store. One had a 'chip' in the enamel about the size of my hand!
I read somewhere during my research that they have a 2 tiered return policy. If the damage is covered under their generous warranty, a new piece is offered. If the claim is determined to be due to 'abuse', the claimant receives a 20% coupon - still not bad. Sorry, I can't find the link I saw discussing this at the moment.
I did buy a couple small ovens earlier in the fall. They are supposed to be 'old'. I was hoping someone here could help me date these: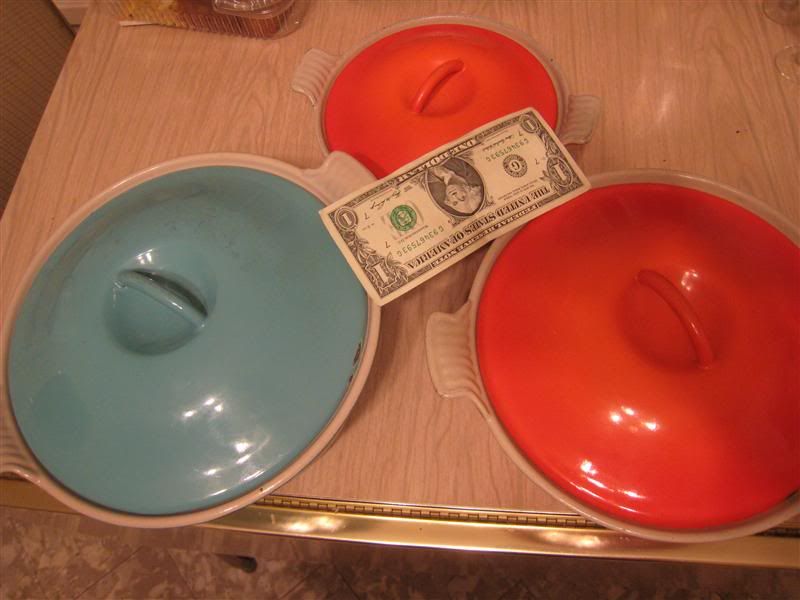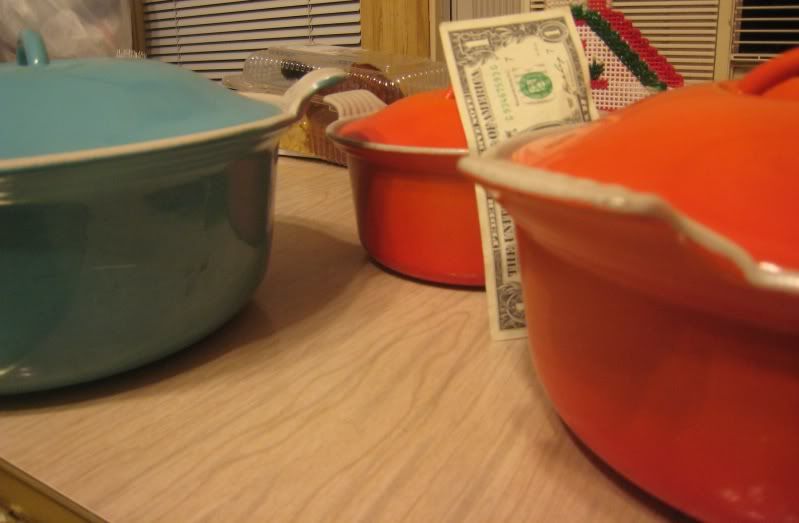 I don't have a shot of the bottoms but they are the familiar Le Creuset stamps. Model numbers are 24, 22 and 18 or 19, large to small.