LTH,
Not exactly Char Siu, but I thought I'd pop my Chinese BBQ Sparerib effort in this thread. I followed the recipe in
Saveur
May 2008 (#111), though I left out the red food coloring and used my smoker not oven.
I've made Chinese BBQ Spareribs on the smoker a few times, Bill SF/NM, BBQ man extraordinaire, posted a recipe to a BBQ listserve back in '03,* so couldn't resist trying the Saveur recipe.
Chinese style BBQ Ribs (Saint Louis) in middle, flanked by American BBQ ribs (loin back).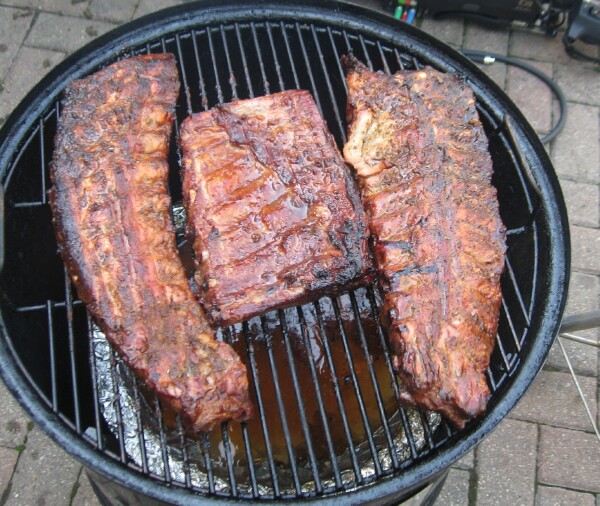 Chinese BBQ ribs were delicious, light smoke complimenting sweet, salty, rich meaty pork ribs, though next time out I will add fresh ginger and hot peppers to the marinade.
Enjoy,
Gary
*
Bill SF/NM recently posted a picture of absolutely delicious looking, and I am sure tasting, Asian style BBQ ribs to the Random Food Pictures Thread