LTH peach lovers.
Last week I got a call from a friend in Appelton who had purchased Georgia Freestone peaches from a truck, and was quite beside himself, telling me that I
need
to get some.
He was right.
We love Freestones. When we lived near San Francisco we would make an annual run to the San Joaquin valley for ripe peaches and freeze them. These are not as massive as those in CA, but they are large, full of flavor, sweet, and when bitten into offer a mouth feel that screams FRESH!
We bought a box and will freeze most of them for eating thru the winter. Our box weighed 28 pounds, contained 61 fruit and cost $33, cash or check.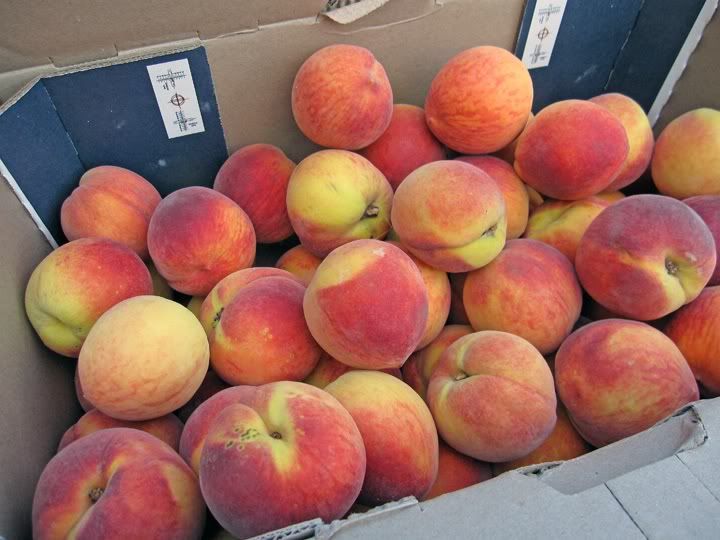 At our visit the company was test marketing blueberries. I picked up a 5 pound box ($15). They are huge, sweet, gorgeous and full of blueberry flavor.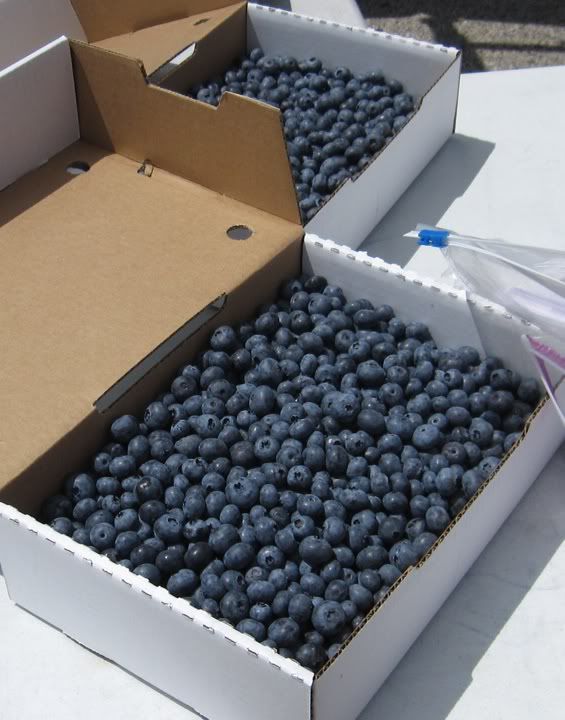 They serve Wisconsin and a few places in the far western burbs of Chicago. As we live in the far outreaches, somewhere between ORD and Lake Geneva, this works for us.
I post so that other LTH'rs who live way out here can catch the Georgia Freestone peach season, which runs a little into August.
The truck pulled up exactly as scheduled at noon in the Menard's parking lot in south Racine. Folks were waiting, and a steady stream of peaches and blueberries flowed from the truck for 90 minutes, whereupon they closed and drove off to another site, no doubt with a waiting crowd.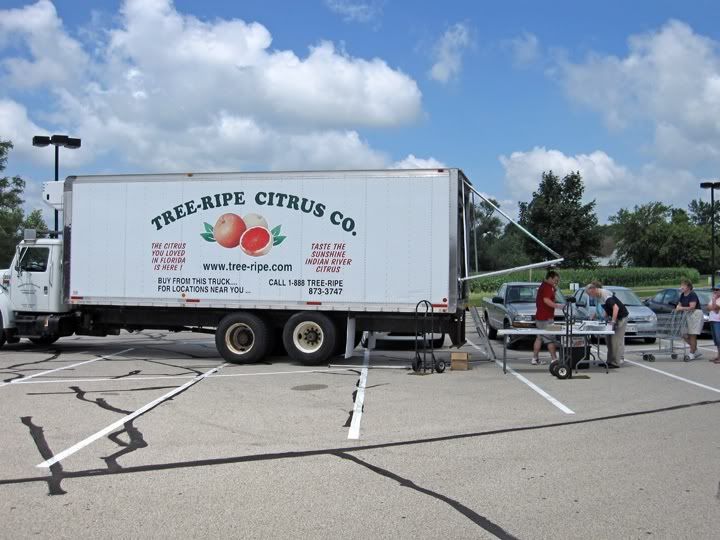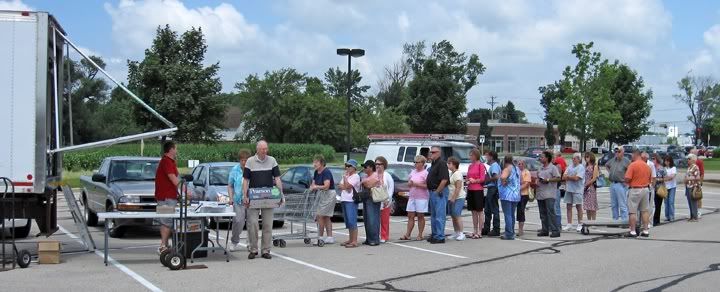 Their locations and schedule are posted on their website.
http://www.tree-ripe.com