I really love when I stumble upon a new butcher shop, especially one that processes local animals. Just north of Peru, IL., about 1/2 way to Dixon, on Route 52 I spied the sign for COuntry Village Meats, and quickly pulled into their lot. Nondescript white building with some animal pens on one end.
Once inside I found a clean butcher shop with a processing room out front as well as a stocked meat case with prices ona chalk board. Chatting up the guy at the counter I learned they make all their sausages in house, and source meat from local farmers. Some spare ribs looked fantastic, so I grabbed a couple cryo packs. I buy enough heritage breed pork to see that these ribs were going to be good, the meat was almost as red as beef, and there was magnificent marbling. To my eye and later taste, these ribs had some duroc or berky in them. Price was defientely right, I grabbed up 2 cryos of spares(which were trimmed into skirt, tip and rib sections), a pack of dogs(as beefy and garlicky as any I have had), and a few snack sticks, $17....
As a local processor they do pigs, cows, deer, etc. and offer whole and half animals for sale, 1/2 pig(115 lbs) = $242.... Im going to be doing one of these very soon for my freezer.
Glad I could share this one.
Not sure what that glare is from on this first photo(perhaps a spirit has posessed my camera as I have visited an indian burial ground and cemetary site lately):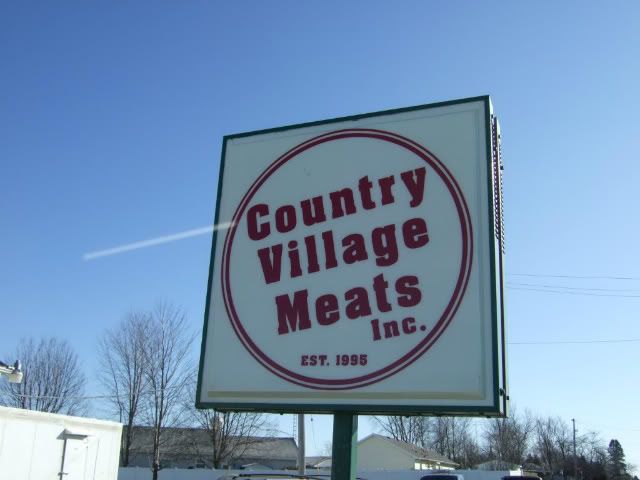 Nondescript, easy to miss, but those animal pens are a calling card for sure: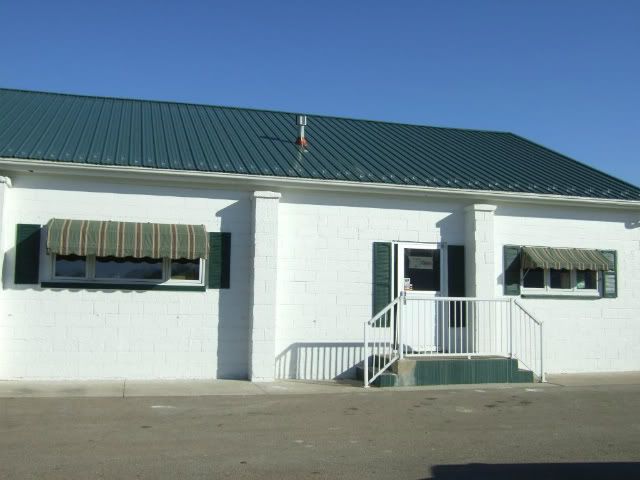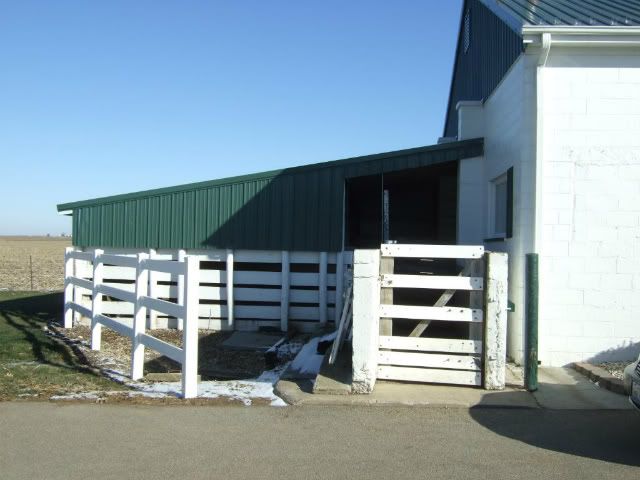 prices on the board: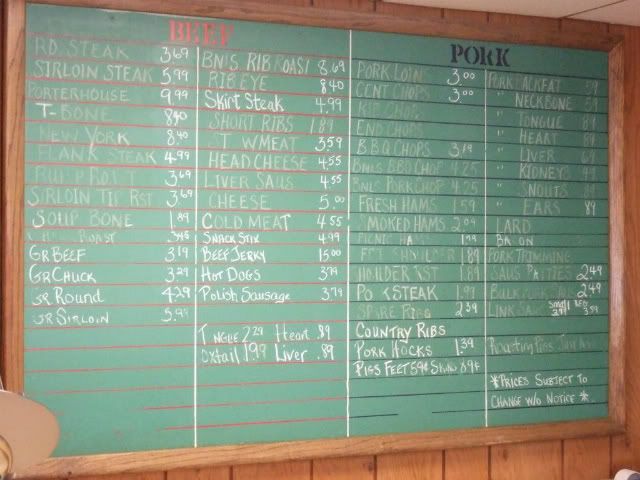 man at work:
yield(yeah thats right.. $1.29/lb.....
):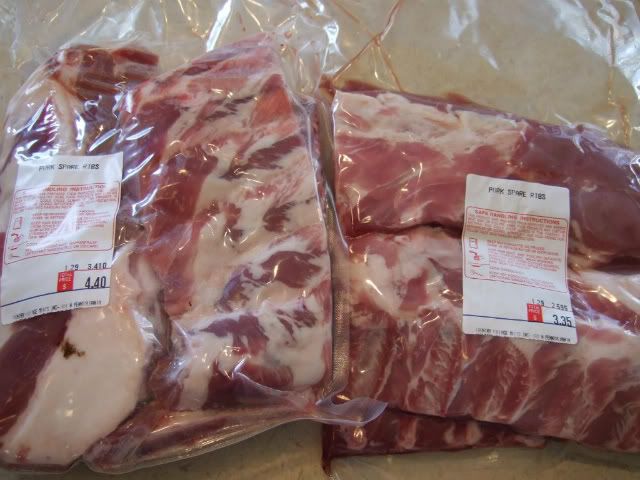 rubbed: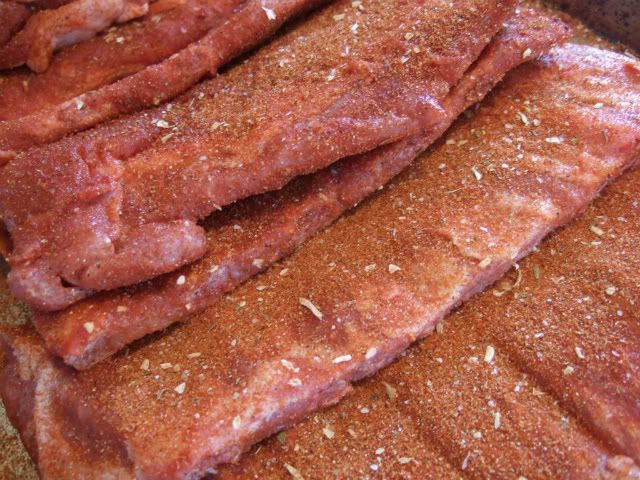 schmoked(magnificent..buttery, juicy, smokey, porky.. mercy...:
Country Village Meats
401 N. Pennsylvania(Route 52)
Sublette
, IL.
Last edited by
jimswside
on December 16th, 2011, 9:44 am, edited 3 times in total.