I tried to post this Friday, March 13 after trying to shop after work. I had trouble getting photos to this site. Thanks to RonnieSuburban, I can now share photos that sadly will no longer seem strange to any of you.
I took photos, because, luckily, I have never seen anything like this in my lifetime.
No canned goods: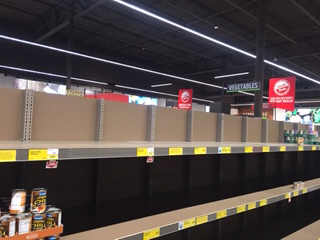 No chicken:
No meat: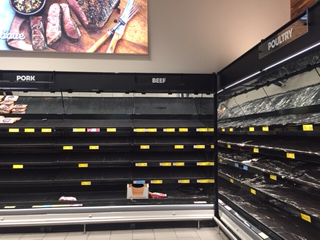 No toilet paper: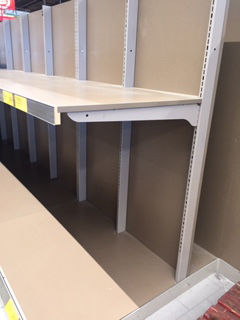 I was at both Meijer and Aldi in Bolingbrook.
Casey's in Naperville had hundreds waiting in line for meat last Saturday. I thought I was in good shape with my number J-35 and they were on 15. But someone let me know they were on I-15 and had to go through to 100 before they started on the J's. They are still busy, but it has calmed down a bit. They have meat (though they are out of some things, like their stuffed turkey breast).
Since then, we have done some pre-ordering from Meijer. You can pick-up curbside for a fee. But they are out of things that are now considered rare (flour, toilet paper, liquid soap)...
So much has already changed in the past week and I will probably repeat myself next week.
I worked through Thursday, though mine was one of the few cars in the parking garage for a 6-floor office building. Now I am home for the foreseeable future.
We have been cooking more than ever before. Just baked some banana bread (Cook's Illustrated) with my daughter. Thanks again to Ronnie for his help with my photos!
I am appreciative of this LTH community. Even though we are apart, we're together.