Big night in
Pretended we were having a big bash, even though it was dinner for 4 but it was a really fun night.
Started with a heavy appetizer buffet--charcuterie, cheeses and pimento cheese spread from Smoking Goose, along with a few things from Whole Foods and leftovers from our Anteprima Xmas Eve dinner; caviar; shrimp toast; Brie en Croute, Scallop tartare and my favorite, a warm Dungeness crab dip.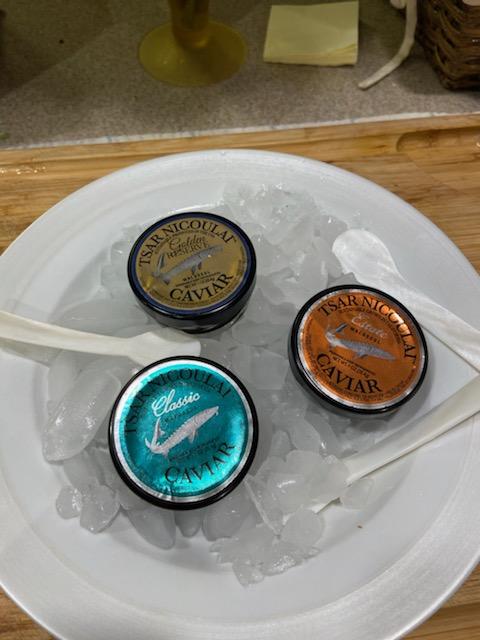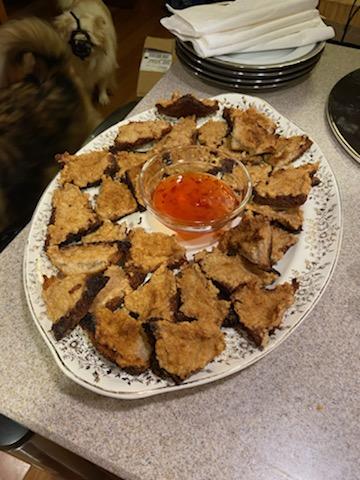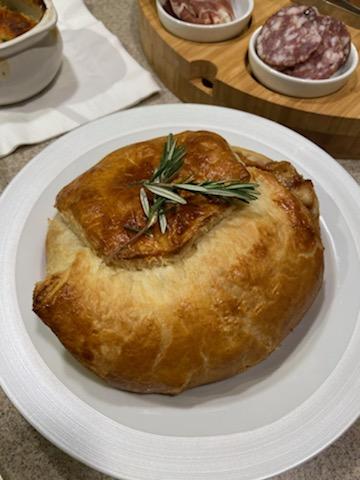 After a bit of a break, we had our salad--sauteed scallops on butter lettuce with dill, cilantro, Bulgarian feta and Green Goddess dressing.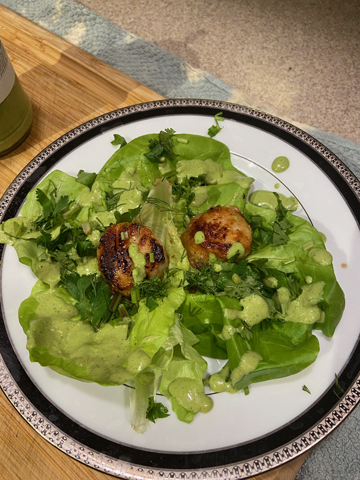 Salad
Finally, the main--individual Sitka Salmon Shares Sockeye Salmon and Spot Prawn Pot Pies. Followed the same general idea as my chicken pot pies from last week, except used a gorgeous stock that I made earlier in the day from the prawn and Dungeness crab shells, as well as some trimmed bits of salmon, along with shallot and dry Sherry. Celery, carrot, shallot and leek made up the veg component of the filling. Popped the salmon and prawns into the pre-made filling then baked in the puff pastry--the seafood was perfectly cooked. This was incredibly decadent and delicious--really happy we went with this over the Coullibiac I was going to do.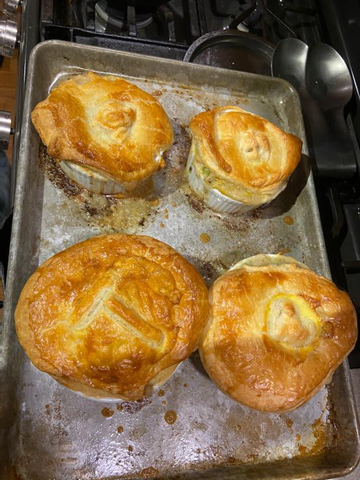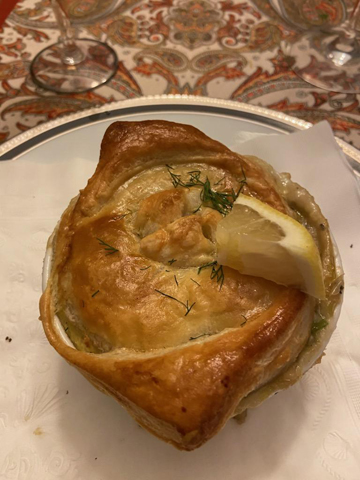 Pot Pie
Dessert was the Marian Burros torte recipe using thinly sliced oranges and cranberries for the fruit--my favorite easy dress-to-impress dessert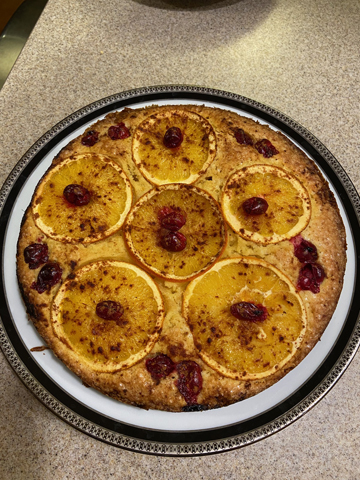 Torte
We don't usually do a whole lot for NYE in normal times, so this was an unexpectedly lovely evening with our pod people (the couple who live next door to us).
Hoping it's the start of a happy and healthful year for all of us, near and far!!!
"Knowledge is knowing a tomato is a fruit; wisdom is not putting it in a fruit salad." Miles Kington