Fresh Farms on Golf had what seemed to be a huge supply of charcoal today, including 20-pound bags of Nature-Glo for $19.99 . . .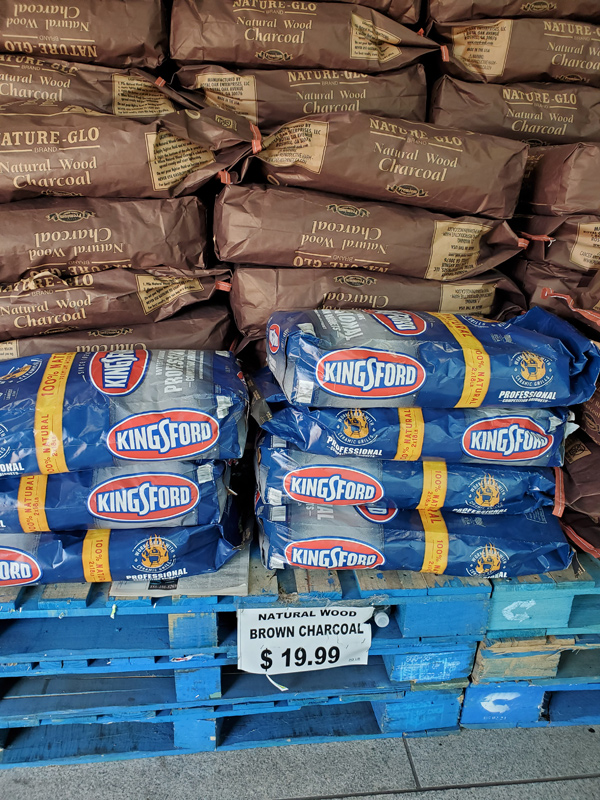 Charcoal @ Fresh Farms on Golf - 21.0706
Is the shortage over? If so, I expect a huge amount of barely used Weber kettles to start showing up on ebay, craigslist etc. very soon.
Having scrounged my way around the charcoal shortage during the pandemic, I have to say that Royal Oak went from being my favorite to being on the low end of my range. Just about every other brand I burned was superior, even the Nature-Glo, which I realize is a Royal Oak brand.
The Royal Oak stuff is usually really small pieces and there are almost always rocks in it. It burns too fast and leaves a lot of unburned pieces and messy residue. Having used Wicked Good, Rockwood and B&B more frequently during the pandemic made me realize how much I like them, even for everyday grilling. They burn a lot longer and cleaner, leaving behind fully burned piles of very light, white ash.
=R=
Same planet, different world