LTH,
I've developed quite a passion for New Chicago Kimchee's daikon radish kimchee, crunchy, fresh bright flavor, a step above what's available at Chicago Food Corp or H-Mart.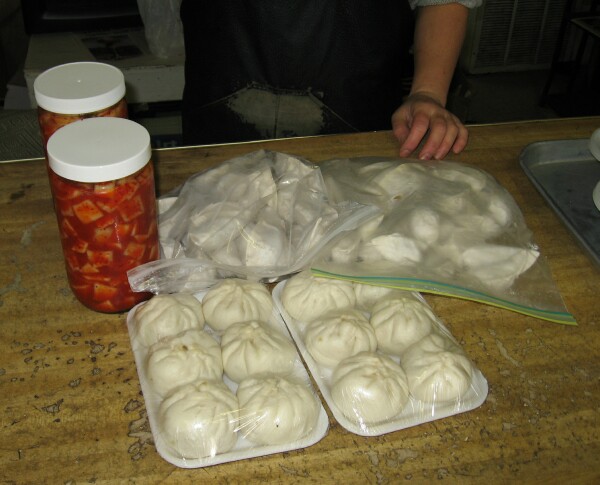 As you might notice there are buns and dumplings in the photo as well. Seems that now that I'm a 'regular' the very nice lady who runs NCK let me on to the mandu and steam buns, all made in-house by her and her mother. We tried the pork and kimchee buns, my wife said it reminded her of a sauerkraut perogi, in a good way. Steam buns contain a cooked filling, the mandu contain, in addition to kimchee, raw pork.
New Chicago Kimchee 'Steam Buns'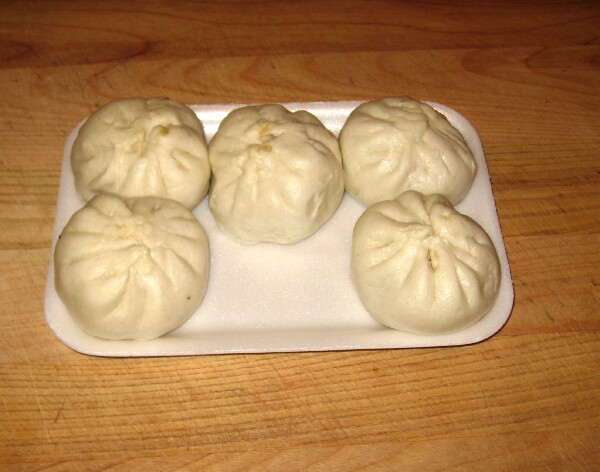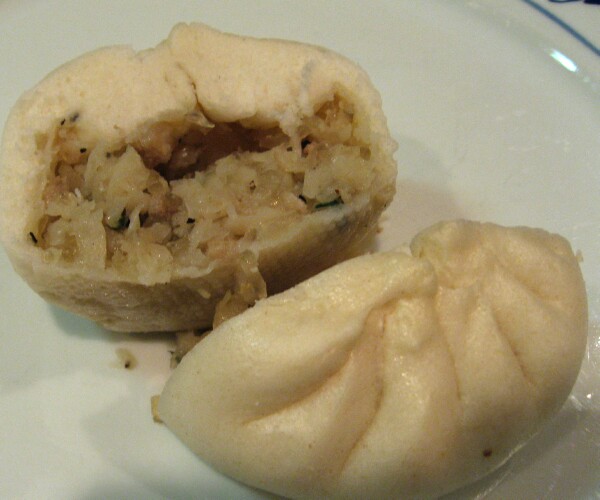 Frankly, as good as the Steam Buns are, and I am sure the mandu will be terrific, that's not the best part. While I was there she brought out a blistering hot crisp pancake. I gave it a taste and was immediately transported to my grandmothers kitchen at Passover, Lakte, it tasted just like a latke (potato pancake).
Yes, I realize it's not made from potato and contains kimchee, but hot from the pan that was the taste, and a damn good taste at that. She was quite clear that there was no potato involved, even to the extent of showing me the mung bean seeds the flour is milled from and seemed perplexed I liked the flavor to such a great degree, pleased, but perplexed.
After a bit of consultation with m'th'su, who was recently in Korea, we ascertained the Korean latke is Bindaetteok.
New Chicago Kimchee Co-Owner w/ Bindaetteok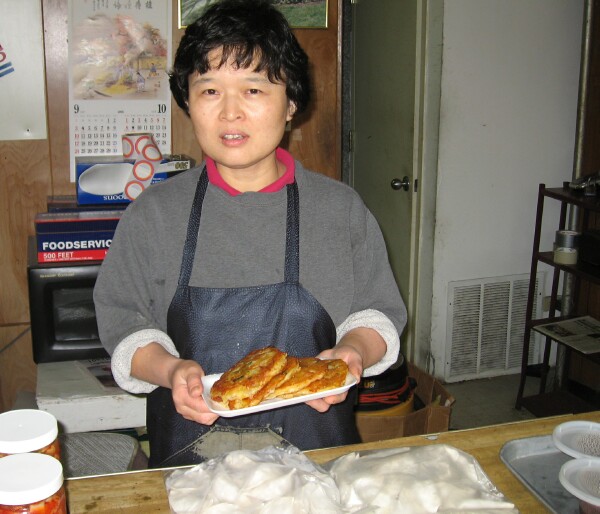 Still delicious, but not quite the same impact reheated in the microwave, but if one took the time to reheat in the oven for the crisp factor it'd be close.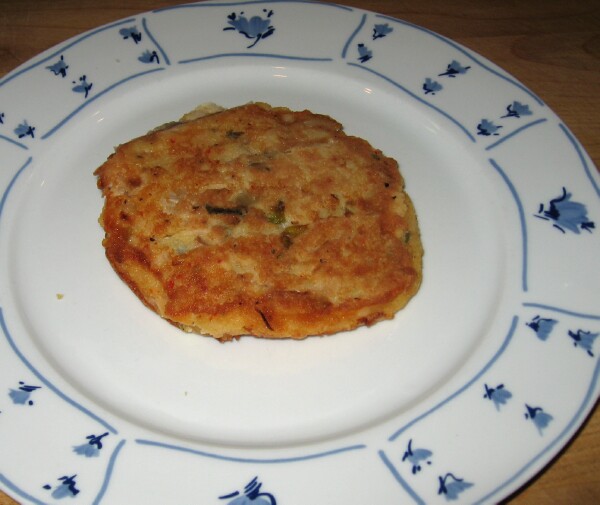 Here are a couple of bindaettoek pictures m'th'su took in Korea
Pictures by m'th'su (Mike Sula)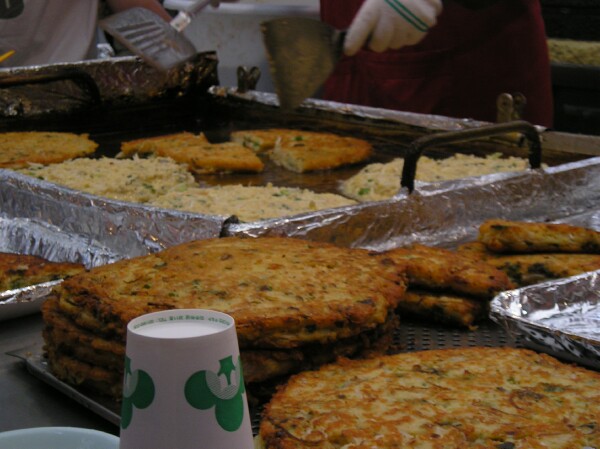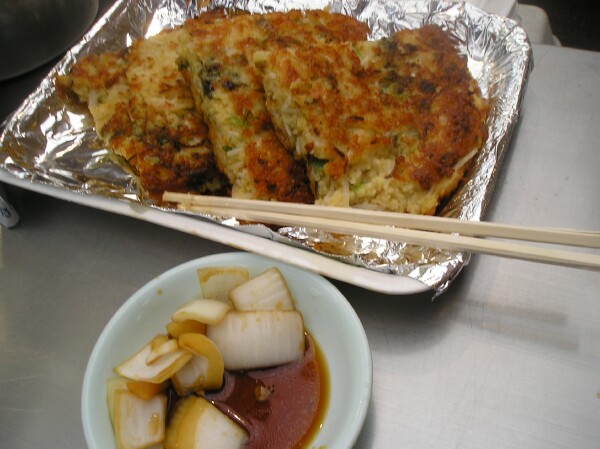 New Chicago Kimchee is a little jewel of a shop.
Enjoy,
Gary