LTH,
Sparked up a few Pigs in a Blanket. Pigs were from Romanian Kosher, blanket was puff pastry dough, the store bought frozen kind, not made from scratch. Bit of cheese, stripe of Koops horseradish mustard, egg wash so they look pretty.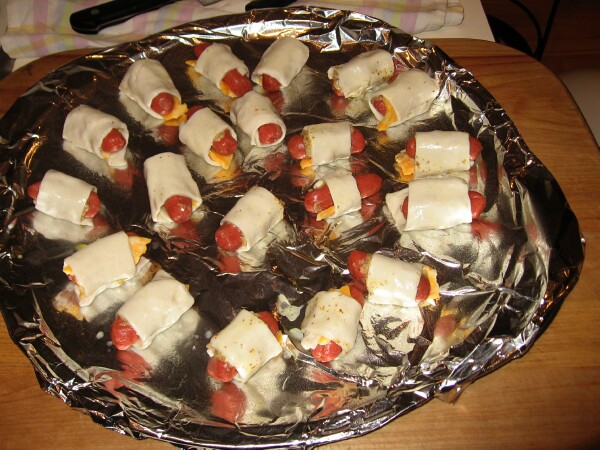 Not bad, not bad at all, though I just might prefer the explosive tubes of crescent rolls to puff pastry and Vienna to the Romanian Kosher doggies.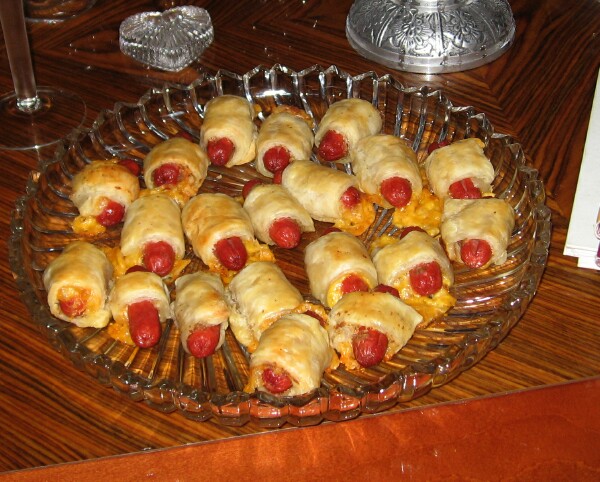 Not surprisingly, Pigs in a Blanket go well with champagne, in this case a Regis Fliniaux rose.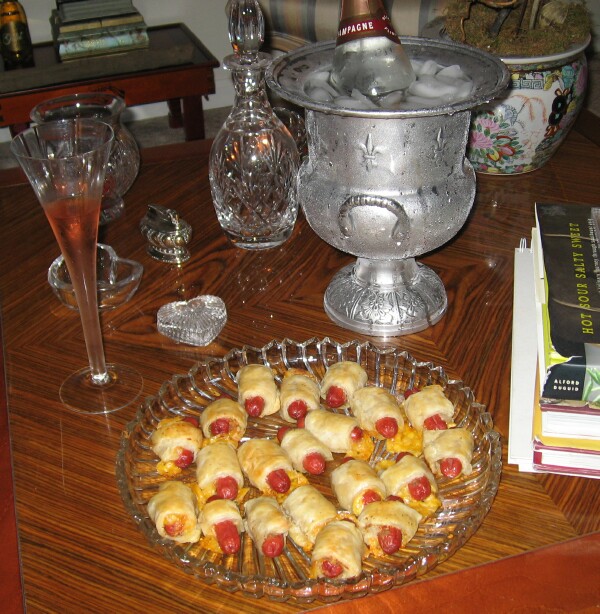 In my best Homer Simpson voice, Mmmmm........
Pigs in a Blanket
Enjoy,
Gary