Hey LTH'ers!
I wanted to invite you all to an upcoming event with a group called
Chaos Cooking
.
The best way to describe the event is that it's similar to a potluck, but instead of bringing the dish prepared, everyone brings the ingredients for their own dish and cooks along with everybody else in one space. All recipes must be finished and the space returned to its original condition by the end of the event, while everyone is socializing, enjoying drinks and eating tasty dishes. Oh, and while cooking, we tend to shake hands with our elbows. It's a tradition of sorts
On Friday, April 25th @ 7pm, Chaos Cooking will be having their launch party at the Test Kitchen (1511 W Cortez St.
Chicago, IL 60642) in the Noble Square neighborhood of Chicago.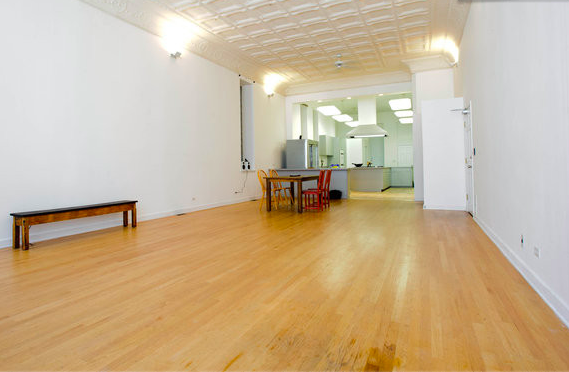 The event is capped at 40 people, and while Chaos Cooking is usually free, this is a ticketed event. Beverages (alcoholic & nonalcoholic) will be provided at no cost to ticket holders.
Though Early Bird tickets are sold out, General Admission is still available.
General Admission + Alcoholic Drinks: $15.00
General Admission - Alcoholic Drinks: $7.00
Even if you aren't able to attend this specific event, I really do highly encourage all of you to check the group out. It's a fun way to sharpen your cooking skills, make new friends, and try plenty of new food you thought you may never run across.
If you can & do want to attend the event, I've provided the link below.
http://www.eventbrite.com/e/chaos-cooking-launch-party-tickets-11095844971
Hope to see some fellow LTH'ers there!